Products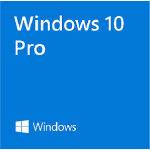 Now's the time to make the shift to modern
Windows 10 Pro devices
All good things must come to an end, even Windows 7. Now's the time to make the shift to modern Windows 10 devices and keep the good times rolling.
Shift to a modern desktop with Windows 10, the Intel® vPro™ platform, and Office 365.

A modern desktop is a Windows 10 PC and Office 365, kept up to date. This gives your business the most productive and secure Windows experience ever, with the lowest total cost of ownership.
Productivity
---
A new PC with Windows 10 and an 8th Gen Intel® Core™ vPro™ processor gives your workers battery life for a full workday, with faster multitasking, and better performance. It can analyse data faster than Windows 10 running on a four-year-old system.
Security
---
Help secure your business against modern security threats with built-in safeguards for your information and devices. With Windows 10, it's estimated that security events requiring IT remediation are reduced or avoided by 33%. And new Intel® Runtime BIOS Resilience helps minimize exposure to malicious BIOS attacks.
Save time and money
---
Windows 10 Pro is compatible with 99% of Windows 7 apps and most peripherals, both wired and wireless, saving your workers time and money. New Intel® Core™ vPro™ processor-based devices provide a future-forward foundation ready to efficiently support the regular cadence of Windows 10 updates.
After January 14 2020 Windows 7 PCs will no longer receive security updates or support. If you're worried about the end of support deadline and what to do next, we can help. We've pulled together some of the most commonly asked questions (and their answers) below.
Q: Can I upgrade my existing PC to Windows 10?
A: Yes, you can upgrade compatible PCs with a full license, but to take advantage of all the latest hardware capabilities and functionality we highly recommend moving to a new PC with Windows 10.
Q: Can Windows 7 still be activated after January 14th 2020?
A: Yes, it can still be installed and activated after support has ended, but to avoid security risks and viruses, Microsoft highly recommend that you upgrade to Windows 10.
Q: Will Internet Explorer still be supported on Windows 7?
A: No. As a component of Windows operating system, IE follows the same support lifecycle and support will end on January 14th 2020.
Q: Can I get a free upgrade to Windows 10?
A: Microsoft 365 Business comes with a free upgrade for users with a Windows 7, 8 or 8.1 Pro license on their device. By purchasing Microsoft 365 Business your users can upgrade all of their old Windows Pro licensed devices at no additional cost.
Q: Does this also apply to Windows Embedded 7?
A: There are a number of members of the Windows Embedded 7 product family with different support lifecycles. The earliest end of support date is January 14th 2020 and the others follow after that. For more details, see the Microsoft Product Lifecycle page here
Q: Are there alternatives that give me extra time to complete my migration while keeping my users safe?
A: For users of Windows 7 Professional and Windows 7 Enterprise, you can purchase Extended Security Updates through January 2023.
For an in-depth FAQ about Windows 7 Extended Security Updates, please download the Microsoft End of Support FAQ. here
---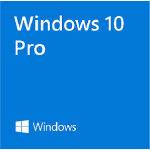 Trade up now with HP
Equip your workforce with HPs most configurable and cost-effective devices.
1. Purchase
Buy a qualifying HP product within the promotional period. Check if your product qualifies for a cash back reward and trade-in your old device.
2. Claim
Complete the online claim form on the HP website here within 30 days of your purchase date.
3. Send back your old device
Pack up your old device and send it back to HP. They must receive your trade-in within 30 days of approval of your claim.
HP Hero Devices
For a big win, trade-in your old laptop with HP.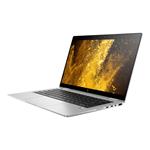 ---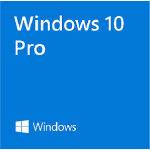 Trade in now with Lenovo
1. Purchase
Purchase a qualifying Lenovo product during the dates of the promotion.
2. Claim
Complete the claim form here within 21 days of the date of your new qualifying purchase.
3. Send back your old device
Send back your old device(s) within 14 days of approval to trade-in.
4. Validation
Upon successful validation of your claim, receive your reward via bank transfer within 21 working days.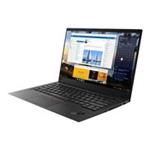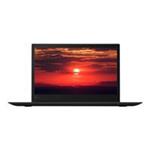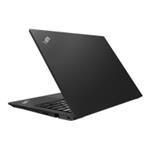 ---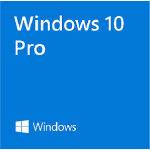 Dell Devices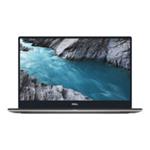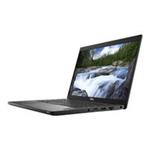 ---
Work the way you want from virtually anywhere with Office
Whatever the size or type of your organisation, from a small start-up right through to a global powerhouse or government body, let us help you pick the right Office package for you. Whether you need a solution straight from the box, or something more tailored and bespoke that will scale with the size of your organisation, our licensing team are here to guide you and help you make the right choice.
Office Home and business 2019 – maximum productivity at great value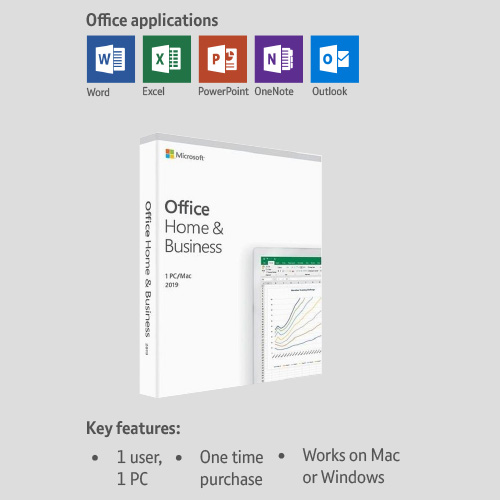 Office Home and business 2019 helps you do your best work – giving you all the tools to get the job done. Includes updated versions of popular desktop applications.
Shop now
Office 365 Business Premium –
for small and micro business owners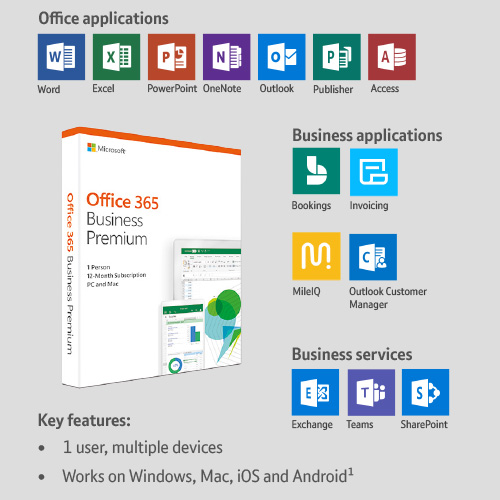 12 months of the best of Office, all in one box. Work the way you want, from virtually anywhere with Office in the cloud. Includes all the Office apps you know and love, plus all new simple and effective apps, designed for your business.
Shop now
For more information about how to make the shift,
get in touch with our IT specialists 0370 429 3010
View things you need to know
Applications vary by platform and device
Office 365 is available to selected organisations. To check whether this is available to your organisation, contact your IT specialist on: 0870 429 3010.
---