Office
Office
Everything you need to know about Office 365 and Office 2019
What is Office 365?
With Office 365, you get the latest Office applications – and much more.
Updated
versions
Office 365 customers receive an always up-to-date version of the Office desktop applications.
Never buy a new version of Office again!
Each user can install Office on up to 5 PCs or Macs
Save to the cloud for backup and anywhere access
Use Office on your smartphone and tablet
Business-class
email
50GB mailboxes
Send and receive messages up to 25MB in size
Use your own custom-domain for email addresses
Always up to date spam and malware protection
Available on Windows PC, Mac, Windows Phone, iPhone, Android, and Blackberry
Online
Meetings
Hold scheduled or ad hoc online meetings for up to 250 participants
Screen sharing, audio & video, virtual whiteboards, polls, and shared notes
Partners and customers can fully participate
Online document storage and file sharing
1 TB of file storage in the cloud with OneDrive for Business
Store, backup and easily share files, both within and outside your company
Simultaneously collaborate on documents with multiple authors
Files are accessible from almost any smartphone or tablet
Available without an internet connections on Windows PCs
Private social networking and collaboration
Social network that helps your company stay connected
Connect with customers and partners
Make faster, more informed decisions
Technical
Support
24/7 telephone support with 1 hour response time for critical, service impacting events
Online answers, how-to resources, and connections with Office 365 customer community
Simplified IT
Management
Focus time on business critical activities instead of patching and maintaining servers
Business information lives in globally distributed datacentres
Continuous backup and disaster recovery abilities
Financially backed
SLA
Services are available with a financially-backed 99.9% uptime service level agreement

The Benefits of Office 365
Office 365 & the cloud changes how work is done and how companies consume it.
Get work done from anywhere
Wherever your people are, online or offline, they can get to—and work with—the most up-to-date versions of the files and tools they need to get things
Reduce your capital expenditure
Office 365 is available as a simple monthly subscription. Avoid large up-front costs for new software while moving the cost of IT from capital to operating
Cut hardware and energy costs
Without servers to run for email, websites and document storage, you can reduce energy costs and save by no longer purchasing new server hardware.
Work better together—simply
Office 365 offers business-class email, shared calendars, IM, web conferencing, and access to the most up-to-date documents stored in the cloud. You can work together in real time without compromising security.
Scale your business quickly
Office 365 grows with you—adding a new user is as simple as buying an additional license.
Be always up to date
Since Office 365 is in the cloud, it is always up to date. No patches or software upgrades necessary. Microsoft is adding new value and capabilities on a monthly basis.
License per user
Simplify licensing while providing each user access to business critical technology for 6 users. Save money when compared to traditional, per device licensing.
License what you need
Office 365 provides many plans to fit the right capability needs and price points for each user in an organisation.
Office 365 plans
Basic plans
Includes full Office desktop
Business Essentials
Business
Business Premium
Full, installed Office applications1
Office for tablets
Office for smartphones2
Online version of Office
1TB file storage and sharing
Business class email3
Unlimited meetings and HD conferencing
Yammer social networking
User Maximum
300
300
300
Microsoft Office 365 Business Premium
a
All of the Office 365 plans include: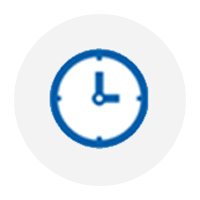 Guaranteed 99.9% uptime, financially backed service level agreement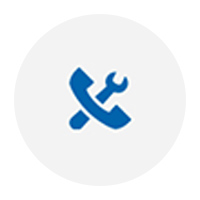 IT-level web support and 24/7 phone support for critical issues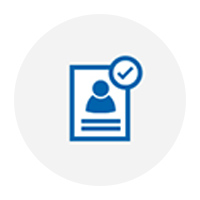 Active Directory integration to easily manage user credentials and permissions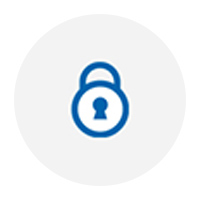 World-class data security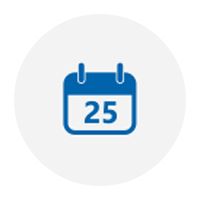 Shared online calendars
ProPlus
Enterprise E1
Enterprise E3
Plan Details
Seat Cap
Unlimited users
24/7 phone support from Microsoft
For all issues
Office
Microsoft Office desktop apps
iPad, Windows, RT & smartphone apps
Office online
Standard Services
1TB cloud storage (OneDrive for Business)
Email calendar (Exchange)
Online Meetings, IM (Lync)
Team sites, internal portals (Sharepoint)
Enterprise Social (Yammer)
Advanced Services
Active Directory integration
Support hybrid deployment
Support for shared computer activation (RDS scenarios)

Office 2019
Office Home & Business 2019 – Maximum productivity at a great value
Microsoft Office Home & Business 2019 helps you do your best work – anywhere, anytime and with anyone. Updated versions of the popular desktop applications, Word, Excel, PowerPoint, Outlook, and OneNote, are built for maximum productivity. You'll have access to your documents in the cloud whenever you need them.
Collaborate with anyone
Get it done, together. Collaborate online or in the Office apps.
Easy, secure access with just a browser
All your ideas in one place with shared OneNote notebooks
Invite others to review and edit with one-click sharing
Moves with you
Fully installed Office 2019 apps for 1 PC or Mac4
Get it done on the go with apps for Android, Apple, and Windows tablets and phones
Exclusive monthly upgrades and new features4
1TB of cloud storage for anywhere access4
Pick up right where you left off across all devices
Office for small business – it works for you

Get it done better and faster than ever with the latest versions of Word, Excel, PowerPoint, OneNote, and Outlook
Built-in web search for quick look-up and research assistance4
Find the right feature, fast
Stunning presentations or personal stories in minutes4
Keyboard, touch, or pen; Office works the way you do
Introducing Office Mobile Apps
Touch-first keyboard and controls for document editing on the go
Reliable office format fidelity and file compatibility
Customisable design templates to quick start the creation of polished documents, presentations and spreadsheets
High-fidelity rendering of polished documents, presentations and spreadsheets
New on Windows 10 devices - 10.1" screen size
Free download for iPad/iPhone and Android
Modern Desktop Productivity

Do great work, anywhere, anytime

Made for teamwork

Smart productivity tools provide guidance to help very small businesses stay on task in order to do great work more quickly.

Be productive at your convenience and do great work in any place, at any time with access to files in the cloud.

Get your team on the same page using built-in collaboration tools to share and co-author documents, spreadsheets, presentations and notes

Tell me is a powerful new feature in office that will guide you to the results you are looking for.
Smart Lookup, powered by Bing, finds contextual information from the web within the desktop applications that's being used.
Pick the Office theme that's right for you:

Dark grey for a high contrast look and feel that's easy on the eyes
Colourful for a modern and fresh look
White for a traditional Office look

One-click forecasting allows you to quickly turn your historical data into an analysis of future trends and new charts help you visualise complex data.

More intuitive navigation of cloud-storage locations means that you can access your documents anywhere. Editing and sharing your file has become even easier across your devices, even from a desktop.
You can pick up from where you left off because the apps know what was worked on last, whether stored locally or online, no matter what device was being used.
New modern attachments in Outlook make it easy to attach files from OneDrive and automatically configure permission for the recipients – all without leaving Outlook.

Simplified sharing lets you quickly invite others to review or edit your documents.
Co-authoring in Word, PowerPoint and OneNote gets your team on the same page. Unincorporated feedback and the challenges of version control become things of the past as everyone can simultaneously edit the same document from different devices in different locations and see where others are working in the document and their edits as they happen.
Improved version history allows you to view or go back to earlier drafts, eliminating any apprehension about losing information when making edits and changes to documents.
Threaded comments in Word and PowerPoint enable people to have useful conversations right next to relevant text, and who replied to whom and when is clear.
Get the conversation started
For more information about Office 365 and Office Home and Business 2019, speak to our specialist licensing team
0370 429 3010
View things you need to know
Publisher: Windows PC client program and/or features only; cannot be used across devices. OneNote for Mac is available as a separate download from the Mac App Store.
Access, edit, and view Word, Excel, and PowerPoint documents on iPhone®, Android phone, and Windows Phone. Use the OneNote, OWA, Lync Mobile, and SharePoint Newsfeed apps on most devices. These mobile apps do not require a subscription, but may have other requirements.
Users can connect the following versions of Outlook to their business-class email, so they can use the rich client application they already know: the latest version of Outlook, Outlook 2010, Outlook 2007 (with slightly limited functionality), Outlook 2011 for Mac, and Outlook 2008 for Mac.
iPhone and iPad are registered trademarks of Apple Inc., registered in the U.S. and other countries.
---