Microsoft Surface
for education
There's a device to suit everyone
Surface devices in education
Surface creates a powerful learning environment and prepares classrooms for the future of tech. Computer literacy isn't about how to edit a type-face in Word. It's about enabling your students to become more efficient in their learning. Empower your students with Surface. Help them to develop their own techniques to learn, understand and retain information.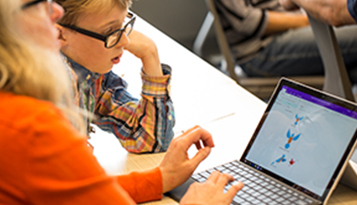 Windows and Office

With Surface you can take advantage of digital inking, split-screen views, and both touch and desktop apps.
Get a consistent, controlled, and protected technology environment.
Ultra mobile

Lightweight and thinner than most textbooks, use Surface to create a truly mobile learning environment.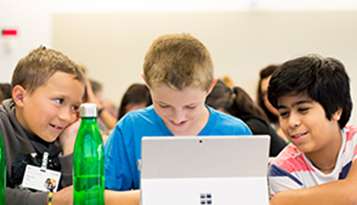 Innovative

Surface is a touch tablet and a fully productive laptop that supports innovation and all learning styles.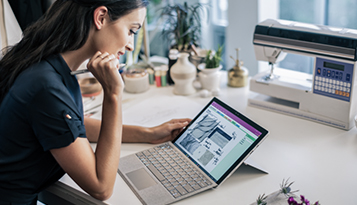 Works anywhere

Surface is compatible with IT environments in and out of school, it's mobile, durable and supports online and offline capabilities.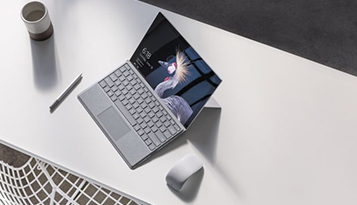 Pen and paper evolved

With best-in-class digital inking capabilities, Surface can replace pen and paper in the classroom.
Windows Hello

Enable your students to login faster than with a password with a Surface's built-in camera.
Surface Go for education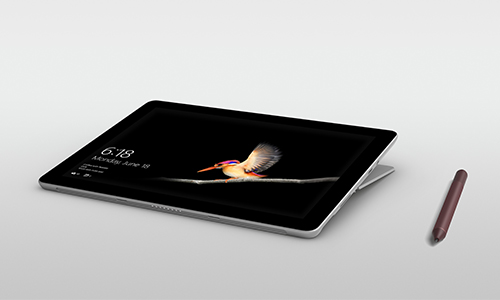 Surface Go
Surface Go is made for today's classroom. Surface Go devices are designed to improve learning outcomes, save teachers time, and reduce administrative and IT burdens. Giving you laptop performance, with tablet portability and touchscreen. Plus, it's the smallest, lightest Surface yet – perfect for the classroom.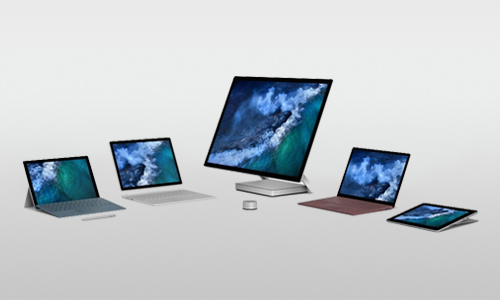 Surface family
Surface have a range of devices that have seamlessly connected hardware, software, apps, and services that work together the way they were intended to. Look out for the education variants for special pricing.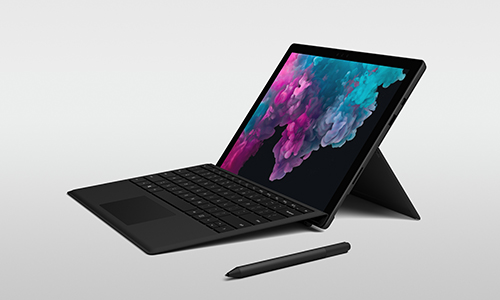 Surface Pro
Giving your students the power to do more with a lightweight laptop and tablet in one. You can spark creativity in students with a modern Surface device. Look out for the education variants for special pricing.
Case Study
St Edmund Arrowsmith Catholic High School in Wigan was an early adopter of Surface 3. They believe that Surface is a transformational tool for teaching and learning. Take a look at the way the Surface 3 has transformed students' ability to learn and has enhanced learning outcomes.
Challenge our Edu Experts today
Are you planning a refresh? Need help with a 1:1 roll out? Or looking for some teacher training?
We can help.
Request call
View things you need to know
Get in touch
0370 429 3020
Get in touch with one of our IT Specialists who'll help with your sales enquiry
Leave us your details and one of our IT Specialists will call you back
Handy phone and email contact details for key teams
---