Microsoft devices
for education
Take a look at the best devices for your school
Windows 10 device programmes for education
Microsoft's Shape the Future program gives students and teachers the tools needed to achieve more. Together with Microsoft, it's our mission to create better learning experiences and outcomes by equipping every student with modern tools that are collaborative, intuitive and accessible to all.
Shape the Future programme
The goal of the Shape the Future programme is to partner with the right device makers to get the best prices and technology and make Windows and Office available to more students than ever before. Schools can now get access to special prices with their letter of eligibility.

Speak to our Education Experts about the scheme and request your letter of eligibility below.
Get your letter now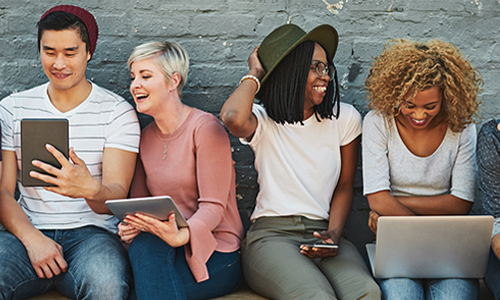 Recommended devices for education
Microsoft work closely with partners like HP, Dell, Lenovo and Acer to build the very best devices just for education. Devices that have features built-in like longer battery life, enterprise level security and Windows Ink. 

HP for Education

HP have created a suite of devices built specifically for use in education. They're optimised for mobility, designed for learning and together with Microsoft, they are perfect for 1:1 teaching and learning. HP designed the education devices to withstand bumps, drops, knocks and scrapes in the classroom. They're built with longevity in mind - not only are they tough on the outside, but they feature extra layers of built in security on the inside. And, they have innovative touch, pen and voice controlled interfaces.
HP Solutions
Trade in

Dell
Dell's Latitude education series laptops are purpose-built for students. These cost-effective education specific student laptops provide the right balance of durability and performance so learners can be productive wherever they want to learn. Dell laptops deliver the durability and performance students and educators need to facilitate a student-centered learning environment.

Lenovo
Lenovo understands the challenges schools face. Lenovo devices help transform education with new models of teaching, learning and collaborating in a cost effective and secure way. Lenovo empowers K-12 teachers and IT leaders with secure, innovative and rugged and reliable devices to achieve the best learning outcomes.

Acer
Acer offer devices to suit every classroom budget. They're designed for learning and day-to-day use in the classroom. They have long battery life to ensure students can power through a full school day and beyond.

Toshiba
Every school, college and university is unique. That's why Toshiba developed a varied range of laptops and tablets for every aspect of education. So you have exactly what you need to suit your organisation, and bring out the very best in students, teachers and administrators.
Challenge our Edu Experts today
Are you planning a refresh? Need help with a 1:1 roll out? Or looking for some teacher training?
We can help.
Request call
Get in touch
0370 429 3020
Get in touch with one of our IT Specialists who'll help with your sales enquiry
Leave us your details and one of our IT Specialists will call you back
Handy phone and email contact details for key teams
---