Every device decision is a security decision
Choose a HP device when you make the shift to Windows 10 to enjoy added built-in protection.  Stay a step ahead of cyber threats, attacks and hacks with security built-in from the software up.
Support for Windows 7 ends on 14 January 2020
Make the shift to Windows 10 with HP
Everything has a lifecycle, and support for Windows 7 comes to an end on 14 January 2020. Make sure you're ready by upgrading your devices to Windows 10 Pro. Protect your business with security features intricately built into each device. HP PCs are built with hardware-enforced security features and layers of protection, below, in and above the OS to proactively prevent threats and quickly recover systems in the event of a breach.
Benefit from all the security features engrained into HP Windows 10 Pro devices including:
HP Sure Sense1
Over 350,000 new malware variants are created every day and traditional antivirus can't always recognise new attacks. HP Sure Sense instinctively identifies malware and protects your system.
HP Sure Run2
Keep critical security protections up and running and prevent unwanted changes to security settings, making sure you always stay resilient against attacks.
HP Sure Recover3
Ensuring fast, secure, and automated recovery of your OS with only a network connection, so you can minimise downtime and get back to business fast.
HP Sure Start4
Firmware attacks can completely devastate your PC. Stay protected with the world's first and only self-healing BIOS, it automatically recovers the BIOS from attacks or corruption5.
Check out the HP Elite and Z ranges for added security built-in
HP PCs can help you stay one step ahead of threats, hacks and attacks with best in class intelligence — both artificial and human. Browse the Elite and Z ranges from HP, which have this security built in from the software up.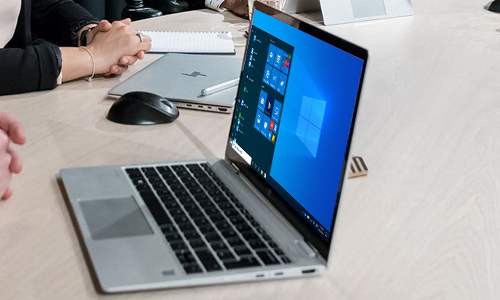 Elite range
Beautifully designed and easy to manage the Elite range gives you the edge. Come to expect the best from your PC with innovative engineering using high-quality materials for a sophisticated yet durable device.
Z range
Lots of built in security features give every technical and creative professional pro-grade performance even on the go. Remarkable performance and versatility allow you to push the boundaries.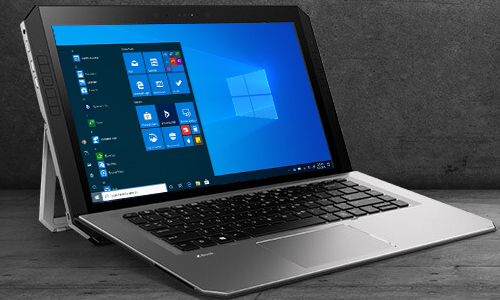 Things you need to know
HP Sure Sense requires Windows 10. See product specifications for availability.
HP Sure Run is available on HP Elite products equipped with 8th generation Intel® or AMD® processors.
HP Sure Recover Gen2: See product specifications for availability. Requires an open, wired network connection. Not available on platforms with multiple internal storage drives. You must back up important files, data, photos, videos, etc. before using HP Sure Recover to avoid loss of data. HP Sure Recover (Gen1) does not support platforms with Intel® Optane™.
HP Sure Start Gen5 is available on select HP PCs with Intel processors. See product specifications for availability.
Read HP's Anatomy of Attack a whitepaper describing HP Sure Start here.
---