Microsoft
end of support
It's no secret that Windows 7 support ends in Jan 2020. Did you know that support is also ending for Windows Server 2008 on this date, followed by Office 2010 in October 2020? We'll help you get ready.
Let BT guide your Microsoft end of support migration strategies
End of support means exactly that. No new software updates, no technical support and crucially, no security updates or hotfixes. If you're still using Windows 7, Office 2010 or Server 2008 in your organisation after support ends, they may become more vulnerable to viruses and security risks.  Now's the time to make the shift to modern replacement solutions.  The information below details the crucial end of support dates you need to be aware of, plus provides links to useful information about the alternatives.
A truly end-to-end suite of services
Together, BT and Microsoft have the tools and experience to help you:
Leverage new technologies
Improve collaboration and save space and time
Enable faster decision making and improve customer service
Secure your business and your assets
Optimise performance and significantly reduce costs
Consume services in different ways
Ensure user adoption so all these benefits are realised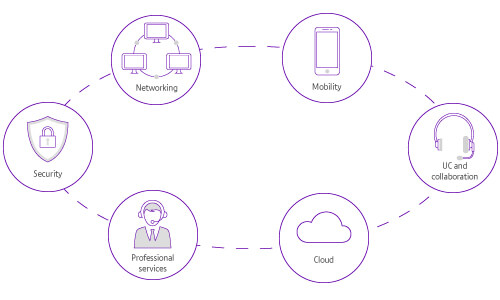 Our vision
BT's partnership with Microsoft makes digital transformation a reality. Our experience of global network services allows us to deploy and exploit Microsoft applications, and provide innovative end-to-end solutions. We provide a unique platform through continuous investment, integrating UC applications into our customers' daily way of doing business. We deliver integrated Microsoft and BT portfolios, helping you make the most of Microsoft cloud.  Ask us about our professional and consultancy services for Microsoft solutions today. Call us or use the form below to request a call back.

To use the power of communication to make a better world

To empower every person and every organisation on the planet to achieve more
To find out more about how we can help you with your digital transformation,
call our IT Specialists: 0370 429 3020
Get in touch
0370 429 3020
Get in touch with one of our IT Specialists who'll help with your sales enquiry
Leave us your details and one of our IT Specialists will call you back
Handy phone and email contact details for key teams
---
---