HP for Education
Upgrade your devices to Windows 10 Pro with us. We can help you get more from your budget with HP's latest trade in offer. Trade in your school's old devices and receive rewards to spend on HP products, software, and consultancy, e-learning or training services.

By recycling your old equipment you can fund the latest technology and learning solutions, help your students reach their full potential and help the environment.

Get Windows 10 devices at prices that suit your budget
Windows 10 Pro means business.

HP have created devices built specifically for use in the classroom. They're designed for learning and together with Microsoft, they are perfect for 1:1 teaching and learning. HP designed the devices to withstand bumps, drops, knocks and scrapes.
How do HP Trade in Rewards work?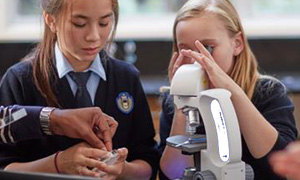 Purchase
Purchase new HP equipment for your school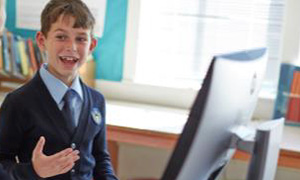 Trade in
Trade in your qualifying old devices to earn trade in rewards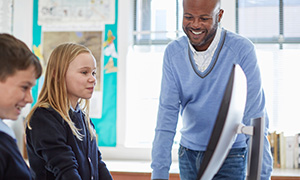 Redeem
Redeem your funds and rewards with BT Business Direct. They could contribute towards your next purchase
How can I spend my HP Trade in Rewards?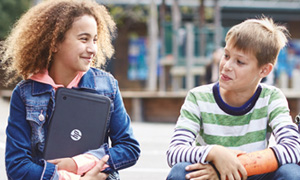 Your wallet
Trade in rewards are added to your HP for Education Wallet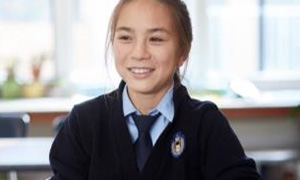 Spending rewards
Visit the HP for Education Market Place to spend your wallet funds on products and services from BT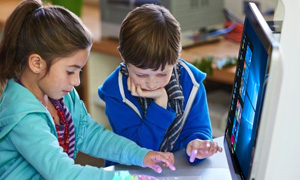 Cash Rebates
Alternatively, you can elect to receive your HP Trade in rewards wallet as a funds transfer to your school
Who can I spend my HP Trade in Rewards with?
BT
Discovery Education
SamLabs
eMathsMaster
Tablet Academy
Tute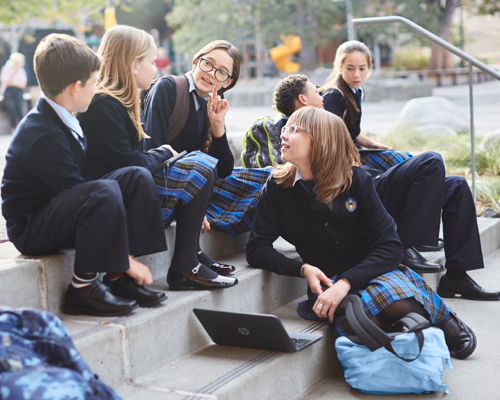 Choose Windows 10 Pro for Education
Windows 10 Pro means business.
Focus on getting the best learning outcomes instead of running your IT with Windows 10 Pro. Windows 10 Pro comes with built-in security, easy-to-implement management and enhances creativity to provide the best learning experiences. Moving to Windows 10 Pro gives you the agile, cost-effective features you need to better manage and protect your systems and data. Affordable, durable and versatile Windows 10 Pro devices can help your staff get the best out of their classroom.
See why you should choose Windows 10 Pro for your school
Get the conversation started
Speak to one of our IT Specialists today to register your school and take full advantage of the exciting new program of rewards and special offers for 2019
0370 429 3020
Or complete the form below and we'll call you back
Thank you, your form has been submitted successfully
Sorry, there is an issue with your form submission
Please see the below errors
Sorry, this form has failed to submit
Get in touch
0370 429 3020
Get in touch with one of our IT Specialists who'll help with your sales enquiry
Leave us your details and one of our IT Specialists will call you back
Handy phone and email contact details for key teams
---
---