HP Education Solutions

Today's schools need to invest in technology for their students. This will help them to enhance learning for every pupil and enable them to compete in these innovative times. HP can offer you and your students a safe learning environment with access to core content and open collaboration between teachers and peers.
Education has become remarkably flexible, collaborative, and personal with HP devices, designed to take learning anywhere it needs to go. However, many students and teachers lack either the necessary technology or the knowledge to use it effectively. HP wants to empower students and teachers by putting the Education tools they need in their hands.
Advance beyond one-size-fits-all learning
Technology has advanced in a way that helps to bridge the gap between the online and print materials. By embracing these changes, educators can help personalise and tailor materials for each student's needs. By deploying HP devices, your learning environment can deliver end-to-end content solutions and empower you to personalise materials for a richer, more impactful learning outcomes. HP offer Hybrid Content Delivery Solutions which enable your school and your teachers to offer more flexibility in content delivery. This means students receive content in the preferred format and maximises their engagement and personal potential.
HP believe in harnessing technology to ensure high quality education. HP can help your students and teachers to create individual and connected learning experiences. Empowering teachers to provide students with the tools they need to learn the way that suits them best. Together with BT Business Direct, HP can help you embrace an anytime, anywhere learning culture.
HP Education are passionate about creating flexible, collaborative and personal learning for your students.
Total Access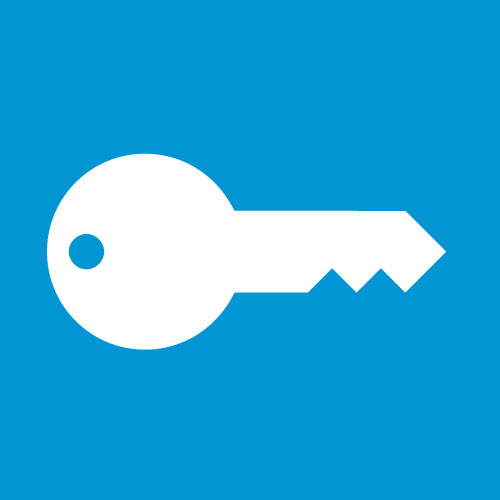 HP know education should mould to the developmental and academic needs of each student. HP's diverse range of education solutions can deliver a relevant and personalised learning experience. Their tech supports mobility with complete solutions, even in rural and remote areas. HP want to help transform teacher and student interactions.
True Learning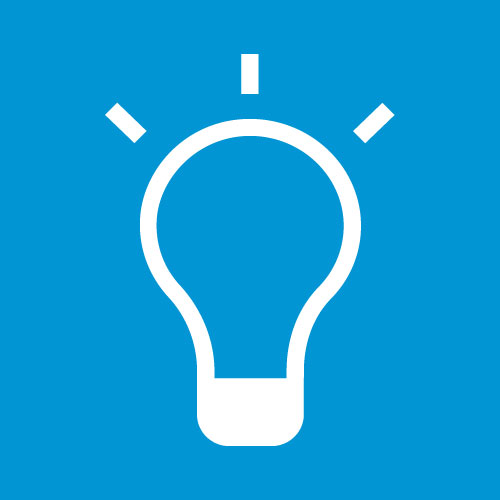 HP combine the best of classroom learning and digital content to create a blended learning environment. When students have the right tools, they're empowered to control their own learning. Benefit from deeper engagement and higher levels of comprehension and retention. Enable your students to get the most out of every class and project.
Meaningful Outcomes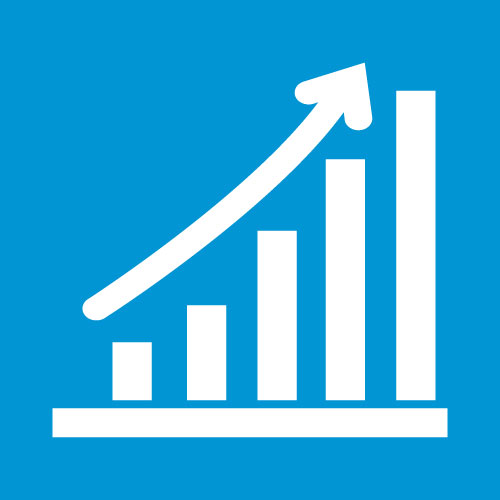 It's important to make sure every student has the chance to make the most of their future. But we know teachers and parents need to know the tools they've provided students with are working. HP offers new ways to analyse learning, economic, and social indicators to make sure investments pay off, every term and in the future.
---
Bring value to more people than your students
Teachers
83% of teachers said it is extremely or very important for great teachers to incorporate technology to help students learn.1 HP technology can make a difference in your classroom so you can improve your students' education and lives. 65% of educators believe students are more productive because of technology in the classroom.2
Families
HP help students to succeed with access to the collective knowledge of the web. You can keep students safe online through technology filters. Parents and guardians can communicate with your teachers electronically in real time and check on student progress, ensuring the right amount of participation in their child's education.
Administrators
70% of schools lack resources to support new and existing technology assets.3 HP deliver targeted education solutions at an affordable price, so you can focus on educational performance. Let HP help you minimise your school's total cost of ownership and maximise student achievement.
Government leaders – LA maintained schools
HP deliver better education solutions, so your schools can deliver a better quality of learning environment. They'll help you manage costs and resources effectively. You can plan for improved economic success, while ensuring students are prepared for the jobs of tomorrow.

HP Services
Get services tailored to your learning environment's needs
HP PC and Print Services4 go beyond warranty to keep your school running smoothly. By adopting HP Services, you'll receive HP's most comprehensive, end-to-end solutions tailored to your specific needs. All starting at the time of purchase.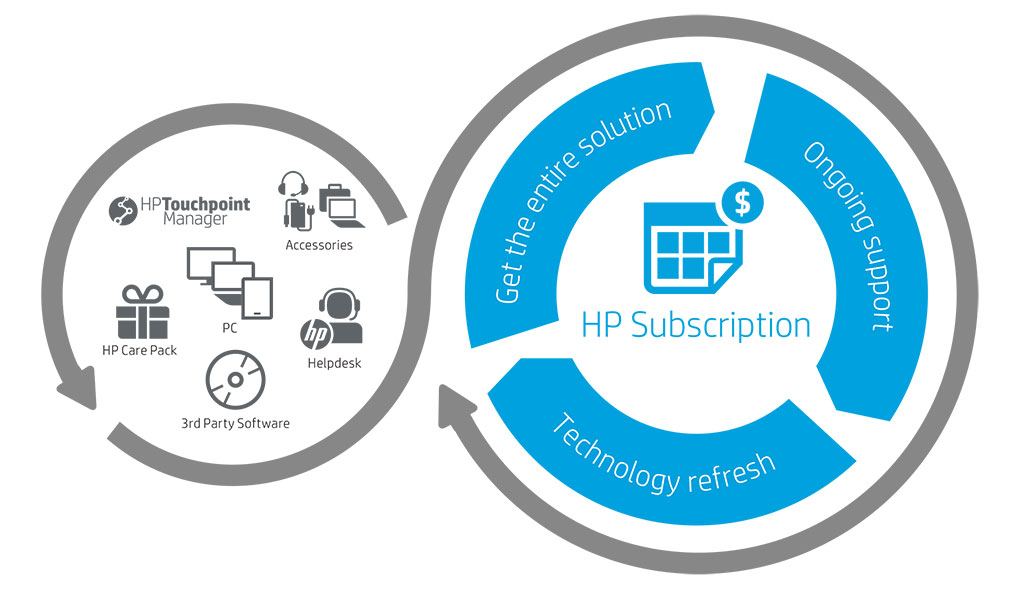 Experience fully-managed devices with HP Services
HP offer a better way to manage devices in your school through their HP Subscription solution. Without capital investment, you can get access to best-in-class hardware and services paying monthly. It even allows you to replace your PC with a brand new one, every three years.

And also...
Protect your school's tech with HP Care Packs
Warranty upgrade
Faster response time
Enhanced protection
Value-added services
Use HP Managed Print Services to gain new learning possibilities
Assessment services
Financial and procurement services
Transition and implementation services
Management and support services
Document and workflow services
Accidental Damage Protection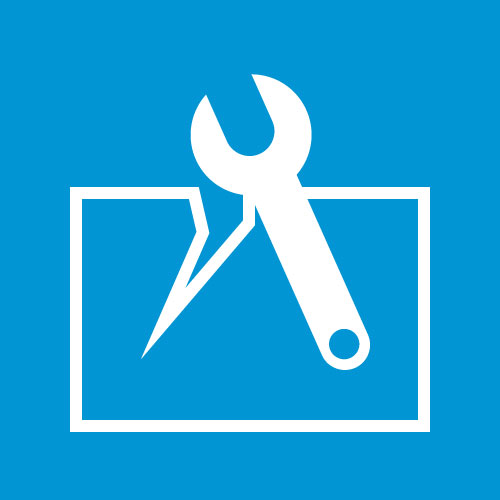 HP will provide repair or replacement when things go wrong.
PC Tracking & Recovery
If your computing device is lost or stolen—with all of your confidential data—you'll have multi-layered security. HP's solution will help you protect your hardware, software, and data.
Onsite Service Repair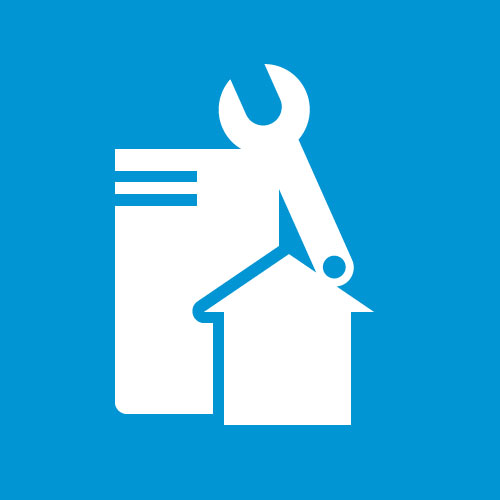 You'll get remote assistance or onsite support is available to improve your product uptime. Available with HP Hardware Next Business Day Onsite Service.5
Defective Media Retention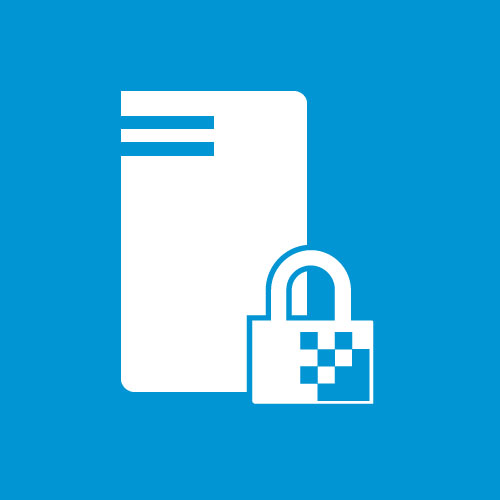 Even the best storage media can fail. When it does, you don't want to send away your confidential data. Keep it where it is with HP Defective Media Retention you can.
HP Care Pack Services
HP will protect your devices, whatever happens, in and out of school. You'll get accidental damage protection, PC tracking, onsite repair and defective media retention all included in HP Care Packs.
Helpdesk services
Remove any worry with HP's helpdesk. They provide phone and online technical assistance. HP experts cover computer software, hardware, connectivity, and networking issues across a range of devices.
Pick up and return service
You can return your product to one of HP's repair centres for device repairs.
HP Configuration services
HP offers management methods governance and help so you can customise new PCs specific to your school's requirements. HP expertise can help you gain greater control and confidence with customisation.
HP Subscription Services6
HP Subscription gives your school all the tech you'll need for one affordable monthly payment. The latest HP devices, workstations, and printers; the latest software; and top-class services and support.
HP School Pack 2.0
Improve learning outcomes with solutions for the 21st century.
Meet and exceed the global requirements of learners with HP School Pack 2.0, an out-of-the box solution of digital tools and content designed for:

Collaboration
Aligning standards
Personalised learning
HP School Pack 2.0 is preinstalled in Windows 10 HP education devices – check out our HP mobility tab for more details. But it can be also purchased separately, and easily deployed on non-education devices.
HP School Pack 2.0 in a nutshell
HP Classroom Manager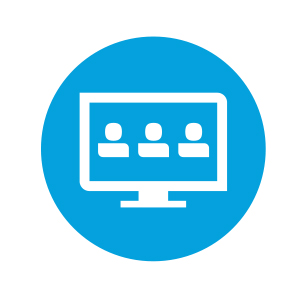 You can enhance learning, reduce distractions and monitor student progress, Plus the perpetual per-student device license allows transfer between devices and will save you money.
SPARKvue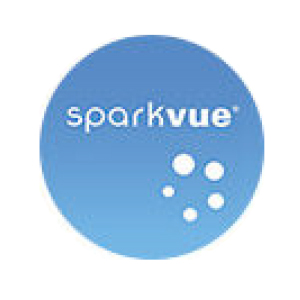 Empower students to experiment and investigate. SPARKvue's data collection, visualization and analysis tools make it easy to provide hands-on STEM learning. Also you'll get access to 60+ free SPARKlabs', including 2 exclusive to HP.
HP Touchpoint Manager for Education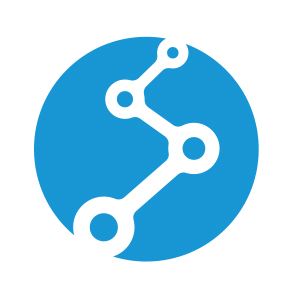 Efficiently manage student devices. This cloud-based solution lets you easily track the security and status of your students' devices from an easy-to-use dashboard.
HP Prime Graphing Calculator App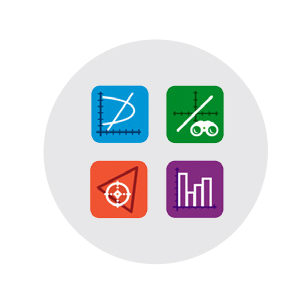 An extensive, integrated mathematics tool that enables flexible, anywhere access to a full-featured calculator in an app.
HP Adaptive Learning Created by Fishtree7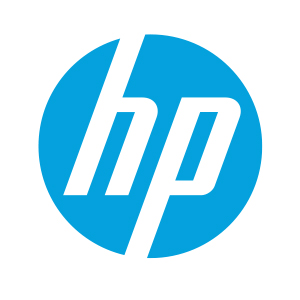 Give students personalised resources and social media-based tools. While providing teachers with dynamic analytics for each of their students.
Corinth Classroom8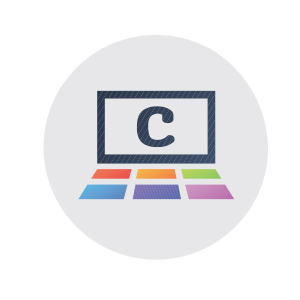 Deliver STEM learning and bring science lessons to life with interactive 3D imagery.
Curriculum Matrix9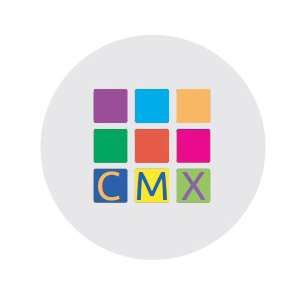 You can transform student learning with district- and teacher-created content. Easily customise, standardise, upload and share curriculum based materials.
Codecademy10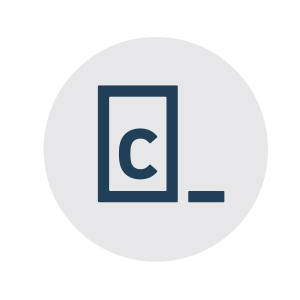 Students can learn coding at their own pace. With engaging, user-friendly lessons, students can get to grips with popular programming languages through this rewards-based app.
Classlink11
Give students access to their software and cloud-based learning tools, whichever device they're using, with just one login.
Oxford UP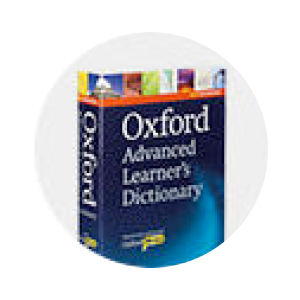 Provide your students with access to audio of over 100,000 sample sentences. It can help with context and vocabulary and word definitions. Empower your SEN and ESL students to learner independently too.
---
It's your one-stop system for education IT management
It's cloud-based, so you can be up and running in minutes and avoid a long deployment process. Your IT staff can have a single cloud-based dashboard. With speedy access to monitoring, management and troubleshooting tools.12 Enable your IT staff to fix both device and app issues across different operating systems and devices. Designed to work for everyone, not just IT professionals, HP Touchpoint Manager has an intuitive interface; default configurations; proactive alert and default or customisable security policy settings. So your people can easily manage and secure your learning environment with confidence.
You can increase student and teacher productivity
You can be up and running with HP Touchpoint Manager within minutes. Because it's cloud-based, you can access your device-management and support tools from virtually anywhere you have internet access. You'll be able to solve issues in real time, which will help improve IT efficiency as well as teacher and student productivity. You can minimise downtime from IT-related issues ensuring your students and teachers are more productive. With the HP Touchpoint Manager to support them, your existing IT resources can focus on tracking devices, identifying potential problems and can more effectively support end users.
You'll be able to create a safe IT environment
81% of parents worry about security and theft of devices taken to school13 because of the data that's stored on a personal devices, HP Touchpoint Manager can help alleviate these worries. With data security and e-safety being such an important part of IT education, HP Touchpoint Manager's ability to find and lock devices while erasing14 the data on them if they've been lost or stolen is crucial. The software also makes it easy for your IT administrators to set-up, customise and apply security policies across groups of devices. It also enables your network staff to monitor and apply firewall and anti-virus policies. This can help to extend your devices lifecycles, helping them to monitor hard disk health and available space, as well as battery health.15
It'll help you reduce IT costs
Touchpoint Manager can help your IT administrators be more efficient. It provides predictable costs for supporting devices and users. Your users are more able to self-support basic issues and perform key IT management functions in less time, so your IT staff are able to focus on more complex challenges. You can reduce costs associated with device and data loss. Plus you'll benefit from improved device reliability, so student and teacher productivity is maximized. You'll even avoid additional licensing costs as HP Touchpoint Manager helps you stop licensing different point management solutions and provides greater functionality with frequent service updates, at no additional cost.

HP interactive printed books
New HP tools have made the creation of interactive printed books easier. This helps to increase student engagement, which is key to improving learning outcomes.
Introduce your students to HP interactive printed books. Pages are watermarked (with an invisible QR code). When a student holds their smart device over the page, they are able to access additional material such as exercises, videos, other web content and even projects created by fellow students.

Students learn in different ways and retain information best when it's processed through their individual learning style. With access to the supplementary material, teachers can offer different ways for students to explore content, create their own ideas and solutions, and to share them with others.

HP's major focus in education is creating better learning experiences for students. Research shows that students' respond to a variety of learning materials. Because they learn differently and have varied needs, strengths and preferences, students need educational materials to be more than one-size-fits-all. Consider HP in your learning environment and see how they could help make this happen faster!
---
View things you need to know
Scholastic Inc., and the Bill & Melinda Gates Foundation, 3rd Edition, February 2014, America's Teachers on Teaching in an Era of Change
Source: IT Opportunities in the Education Market
Source: Consortium for School Networking (CoSN) and Schooldude, "The Unique Challenges Facing the IT Professional in K-12 Education," 2013
Services are optional. Service levels and response times may vary depending on your geographic location. Service starts on date of hardware purchase. Restrictions and limitations apply. For details, visit hp.com/go/cpc. HP services are governed by the applicable HP terms and conditions of service provided or indicated to Customer at the time of purchase. Customer may have additional statutory rights according to applicable local laws, and such rights are not in any way affected by the HP terms and conditions of service or the HP Limited Warranty provided with your HP Product
Services are optional. Service levels and response times may vary depending on your geographic location. Service starts on date of hardware purchase. Restrictions and limitations apply. For details, visit hp.com/go/cpc. HP services are governed by the applicable HP terms and conditions of service provided or indicated to Customer at the time of
Financing and service offerings available through Hewlett-Packard Financial Services Company and its subsidiaries and affiliates (collectively HPFSC) in certain countries and is subject to credit approval and execution of standard HPFSC documentation. Subscriptions to use are available for 24 or 36 month terms. Rates and terms are based on customer's credit rating, offering types, services and/or equipment type and options. Not all customers may qualify. Not all services or offers are available in all countries. Other restrictions may apply. HPFSC reserves the right to change or cancel this program at any time without notice.
One-year subscription included. Purchase required after one year.
Unlimited access to 3500 pieces of content with option to purchase full version after 90 days.
One-year TouchPoint Manager Basic subscription included. Purchase required after one year. Not available in all countries see hp.com/touchpoint for availability information.
One-year subscription included for accounts with 60 or more students. Purchase required after one year.
One-year subscription included. Purchase required after one year.
Supported on devices with Windows 7 Service Pack 1 (SP1) or higher, Windows 8, Windows 8.1 or Windows 10 (Intel®-based x86/x64) operating systems.
Source: Grundwald Associates, "Living amp; Learning with Mobile Devices: What Parents Think About Mobile Devices for Early Childhood and K-12 Learning", 2013.
This system requires a separately purchased 64-bit operating system and 64-bit software products to take advantage of the 64-bit processing capabilities of AMD technology.
Feature available on Windows devices.
---
Get the conversation started
Call us for free, no obligation advice
Contact our Education IT Specialists:
0870 429 3020
btbd.publicsector@bt.com
---
---