Monitors and displays
Get ahead, stay ahead
Monitors and Displays

Philips – more than just a monitor
Many users are finding that they need to work with a desk set up that requires multiple monitors. This can cause workspaces to become untidy, which in turn adds an extra layer of stress to an already busy and stressful day. In order to save time, reduce power and increase productivity, consider the benefits of embracing the simplicity of revolutionary USB-C multi-display docking technology from Philips.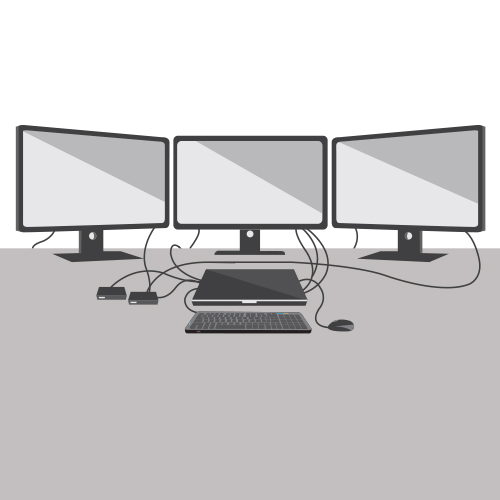 An example of a 3-screen set up, with notebook, docking station and a number of other necessary peripherals. Notice the mass of cables, joining everything together and taking over most of the desk, draining power and creating a messy environment that absolutely doesn't lend itself to productivity.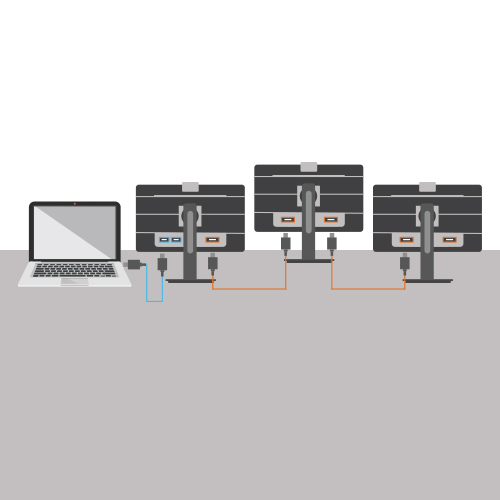 Consider the simplicity of the alternative solution from Philips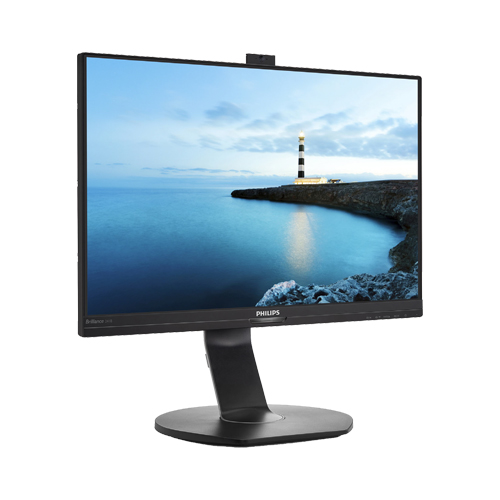 Philips B Line USB-C monitor
Faster
Simple notebook docking via one cable for fast data transfer and video. With the new USB 3.1 type cable you can get data speeds 20 times as fast as USB 2.0.
Smarter
Simple USB-C connection. Crystal clear IPS images. Plus, USB-C with power delivery even lets you power and charge your notebook from the monitor
Find out more

>

Work smarter with V series monitors from Acer
Acer V7 Series monitors give you professional performance and solid reliability with a sturdy design.

Key features:
4k resolution1
Acer VisionCare™ eye care technology
Customisable display settings, split screen options and more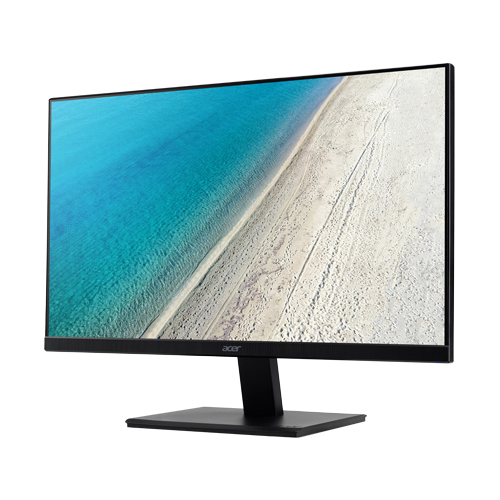 Acer V7 Series
Smarter
Power saving technologies to save costs and resources
Find out more

>

iiyama ProLite large format touch screens
iiyama ProLite LFD touchscreens and monitors
Smarter
Its 64.5'' infrared 20-point touchscreen allows annotation on fi les opened from a USB device or internal memory. Plus with an additional Wi-Fi module (OWM001), you can enjoy cross-platform collaboration, and share, stream and edit content directly on screen from any device.
Safer
This is a commercial grade display. It's built for 24/7 non-stop operation and boasts thick glass for ultimate durability in high use environments. Plus, an enhanced 3 year onsite warranty gives complete peace of mind.
Find out more

>
Join the cloud with LG
Zero client, all-in-one monitors for virtual desktop infrastructure
Faster

Very little maintenance is needed and less time is required to update the OS and software because all such processes are carried out in virtual desktop at once. Plus the LG zero client AIO supports HW Decoding, allowing users to view high resolution media without delay.
Smarter

The design of LG's zero client AIO monitors eliminates cable clutter with minimal outputs required to operate the system. Plus they consume far less energy than a traditional desktop PC, and create less heat so you can save on air conditioning.
Safer

No CPU, no storage, no memory. As all data is stored in the cloud and not on the device itself, you negate the risk of information theft at source and eradicate worries about threats to the device from viruses or hacking.
View things you need to know
Source -

The exact technical equipment may vary depending on the model and/or region
---