Headsets and accessories
Get ahead, stay ahead
Accessories

For the complete solution, let us introduce you to some of the best software, headsets, conferencing and desk accessory ranges from our top vendors.

Microsoft software and accessories
Whatever the size or type of your organisation, from a small start-up right through to a global powerhouse or government body, let us help you pick the right Office package for you. Our licensing team can help you decide which version of office is right for you, whether you need a solution straight from the box, or something more tailored and bespoke that will scale with the size of your organisation.
Microsoft Office
Office Home and Business 2019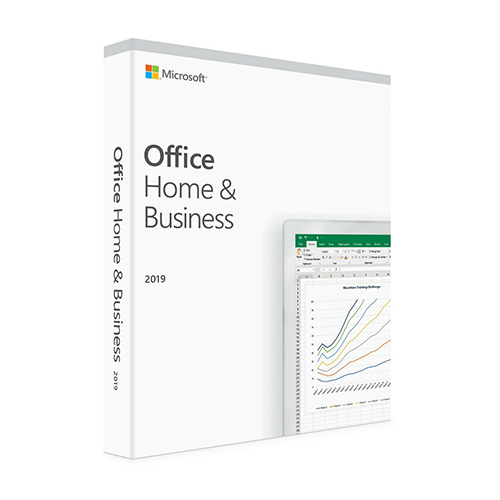 Office Home and Business 2019 helps you do your best work – giving you all the tools to get your job done. Includes updated versions of popular desktop applications.
Office 365 Business Premium
12 months of the best of Offi ce, all in one box. Work the way you want, from virtually anywhere with Offi ce in the cloud. Includes all the offi ce apps you know and love, plus all new simple and eff ective apps, designed for your business.
Office 365 Monthly Subscription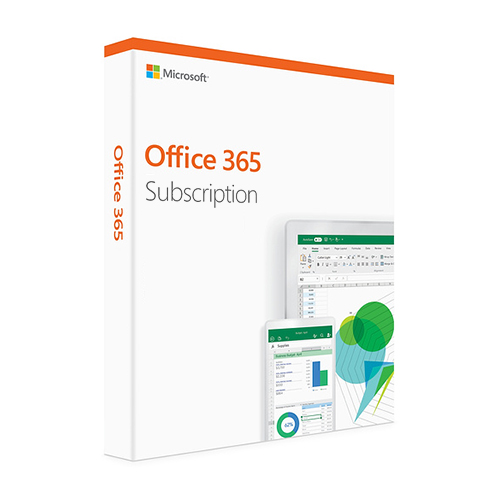 Office 365 is now available as a simple monthly subscription² which means you can avoid large up-front costs for new software. This means that you can move the cost of IT into your operating expenditure, therefore reducing your capital expenditure.
Find out more

>
Microsoft accessories
With advance security and productivity features and an ergonomic and sleek design, Microsoft accessories will compliment your PCs and other devices perfectly. They provide all the right elements to help your organisation work more efficiently and more securely, enabling your users to maximise their productivity, save your organisation money and keep your private data secure.
Microsoft Wireless Desktop 900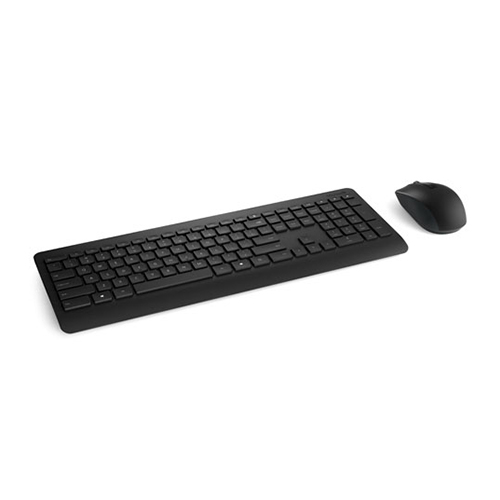 Faster
set up in seconds with the easy, reliable, plug-and-play transceiver that has a wireless range of up to 30 feet. Quickly access tools like the calculator and audio controls with shortcut keys.
Smarter
both keyboard and mouse have an average 2 year battery life, and help maximise productivity and efficiency with easy access to commonly used Windows features.
Safer
with a keyboard that features AES 128-bit encryption as standard. No key information is ever shared over the air as each keyboard is permanently paired with its transceiver at the factory.
Find out more

>
Microsoft Lifecam Studio
Faster
plug-and-play, with no software required
Smarter
high-precision optics3 with auto-focus and high precision glass element lens and optimised for Microsoft Lync.
Safer
High fidelity microphone means you don't need to speak any louder than your normal speaking voice to be heard.
Find out more

>
Headsets
Collaboration is key in today's business environment and the synchronicity of your devices, software and headset estate is vital to make sure that your people have all the elements they need to connect, and communicate with their customers and colleagues alike.

Plantronics UC headsets
The Blackwire headset series offers the perfect cloud solution for knowledge workers that need to manage calls on their devices. It's the ideal entry-level option and offers comfort and durability, combined with flexibility. Your users will be able to manage calls direct from their PC or tablet with standard USB or USB-C connectivity
Blackwire 3200 series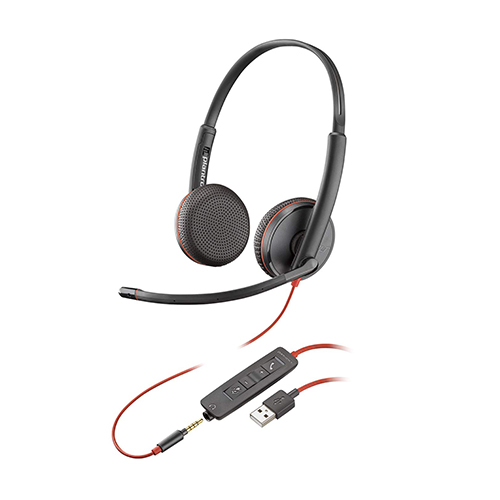 Faster
Easy installation makes IT deployment rapid and painless.
Smarter
Intuitive inline controls to answer and end calls, control volume and mute
Safer
Enjoy the security of a comfortable fit and active noise cancellation.
Find out more

>
Available on your tablet, PC, mobile or other Bluetooth® enabled device, you've got the freedom to move. Fully customise your Voyager UC 6200 settings to suit your working style and your own preference with Plantronics Hub, which is available for PC and Mac platforms and mobile (iOS and Android). You're in control and the Bluetooth® neckband headset delivers outstanding audio, every time, everywhere
Plantronics Voyager 6200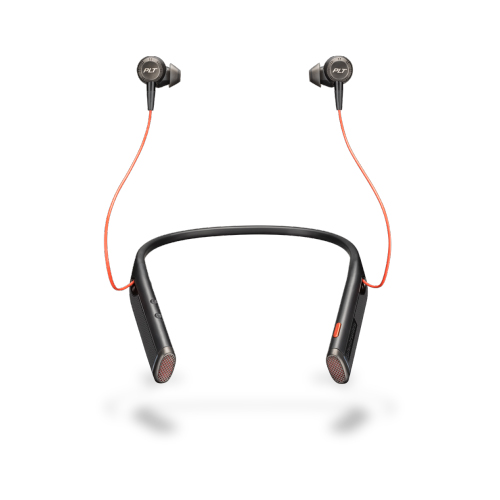 Faster
Clear talk technology, 4 omnidirectional microphones and voice optimisation deliver ultimate performance, comfort and versatility.
Smarter
Pair with up to 8 devices and stay connected to any two at the same time for seamless transitioning between calls
Safer
On-demand active noise cancelling reduces background noise to keep your conversations private and secure.
Find out more

>

Jabra headsets
With the latest in unified communications technology, Jabra offers the best way to prepare your business and employees for the future way of working. Jabra offers headset ranges that have strong security, noise cancelling technology and all-day battery life4, meaning clearer, safer, undisrupted calls. Your employees will be at their most productive when working both in the office and on-the-go.
Jabra Evolve 65t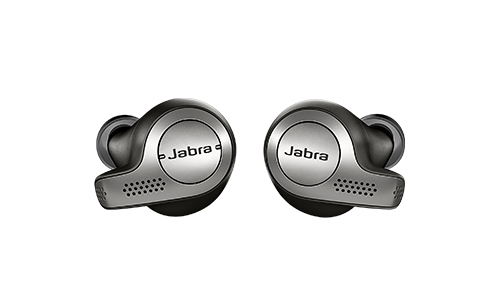 Engineered to be the world's first UC-certified true wireless earbuds. Designed for business professionals, enjoy Skype for Business and UC-certified sound with 4-microphone technology. Take calls from your smartphone, or plug in the Bluetooth adaptor to your PC or laptop and take calls from your softphone. With up to 15 hours of battery, Passive Noise Cancellation, and third-generation true wireless technology, the Evolve 65t ensures that your calls last the day, block out disruptive background noise, and avoid audio dropouts
Faster

Jabra Xpress Management

Boost employee productivity with always-updated headsets. Upgrade your business with smart, secure and free headset analytics and management to make deployment and controlling your estate quick and simple.
Smarter

Noise cancellation technology

the new Evolve 65t, off ers best-in-class noise-cancellation to enhance concentration and productivity – with true wireless mobility.
Safer

DECT security

Take security in wireless calls to the next level with the Jabra Engage series built with patented pairing, 256-bit AES encryption, 128-bit authentication and DECT security Level C.
Introducing Logitech Rally
Logitech Rally sets a new standard for USB connected camera conferencing systems. It brings together unmatched audio and video with premium design and materials. It comes as standard with one speaker and mic pod for medium and large sized meeting rooms, but supporting up to 7 mic pods in total, it will enable you to configure the perfect audio solution for your meeting space, whatever the size.

Rally room configuration
Faster

With such a high standard of video and audio quality, meetings will run as smooth as can be, with less repetition and misunderstandings. Simply put, it will optimise the time spent in meetings.
Smarter

With a Display Hub and Table Hub to minimize cross-room cabling, Rally components and the meeting computer remain securely out of sight.
Safer

Rally speakers are designed for placement at the front of the room. With mic pods on the table and speakers at the display, voices and video come from a natural direction so conversations feel more natural and lifelike.

Protecting your device investment with Otterbox cases
With Otterbox Certified Drop+ Protection, drops, bumps and fumbles are covered, letting you and your people get on with your day, while protecting your devices for longer.
View things you need to know
Source -

Applications vary by platform and device.

Source -

Microsoft Office 365 is available as a monthly subscription to selected organisations. To check whether this service is available for your organisation, call your IT specialist on: 0370 429 3090

Source -

Focus range from 4" to infinity

Source -

Up to 18 hours depending on model and usage.
---