virtual-realities
The rise of virtual reality
Market researchers CCS Insight have predicted that by the end of 2017, more than 12 million virtual reality (VR) headsets will be sold. So it looks like after many, many years of unsuccessful attempts, VR is finally taking off and by all accounts it's here to stay. The result of this will be that an entirely new global industry will arise to create, support, and manage the existence of the new virtual realities that'll become a part of our everyday lives. Entire worlds will be built for us to explore and discover the unknown, each of them so immersive, interactive and realistic that they'll be almost indistinguishable from the real thing. This virtual reality future is already taking shape today.
What are virtual, augmented and mixed realities?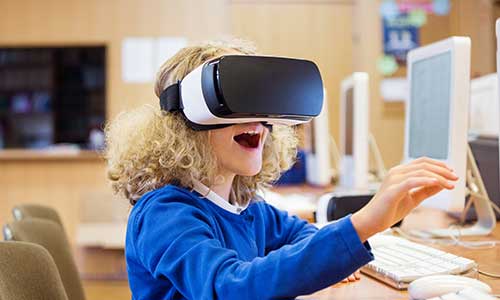 You've most likely already heard of virtual reality (VR), it's actually been around for a really long time and the first commercial headset was actually released by Sega in 1991 – so it's probably nothing new to you. But technology wasn't quite advanced enough for VR to really take off until recently. With the rapid advances in technology over the last few years, we've seen a real shift in the amount of VR tools available in the marketplace and what it's actually being used for; moving away from solely being seen as an entertainment tool, and moving into being used for education and training as well. You may have recently heard of augmented and mixed reality being referred to as well alongside the rise of games like Pokémon Go. So what are these and how do they differ?
Virtual Reality (VR)
VR is when your field of vision is entirely replaced by an immersive experience – it completely replaces your world with a virtual one. There are two ways to experience VR today, either using a headset tethered to a computer or gaming device, or using a headset with a smartphone.
Using a headset with a smartphone is currently the most widely used option, particularly in schools as it tends to be much more affordable. In education, this can be used to show your students the reality of their history lessons, enabling them to experience the real sights and sounds of Ancient Egypt.
Augmented Reality (AR)
AR is when virtual features are placed on top of your real world view, supplementing your world with digital objects of any sort (a Pokémon character appearing across the road for example.) A headset is not necessarily needed for this, there have been apps developed for smartphones and tablets as well.
In education, this can be used to showcase real life digital objects to your students in biology lessons, enabling them to see, move and interact with the human body.
Augmented Reality (AR)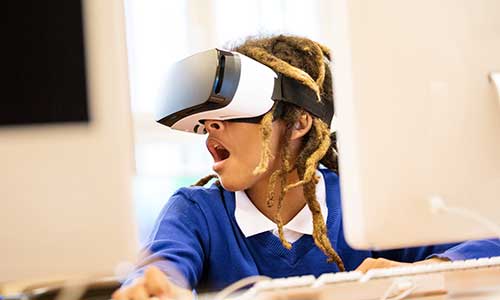 AR is when virtual features are placed on top of your real world view, supplementing your world with digital objects of any sort (a Pokémon character appearing across the road for example.) A headset is not necessarily needed for this, there have been apps developed for smartphones and tablets as well.
In education, this can be used to showcase real life digital objects to your students in biology lessons, enabling them to see, move and interact with the human body.
Mixed Reality (MR)
MR sits somewhere between VR and AR. It augments the real world with virtual objects, but unlike AR, it looks as if they're really placed within your world rather than just placed on top. It locks their position according to real world objects. This is the one which we haven't seen much of in the market. A headset is not necessarily needed for this, there have been apps developed for smartphones and tablets as well.
In education, this can be used to engage students through gamification in maths lessons, getting them more involved with problem solving.
Augmented and mixed realities are not terms that are commonly used yet, and so they are mostly just refered to as virtual realities.
Strengthening the learning experience
According the Cone of Learning created by Edgar Dale (1969), after two weeks, the human brain tends to remember:
90% of what we do or simulate
VR provides students with the opportunity to simulate doing the real thing, therefore making VR an extremely powerful tool for education.
To future_proof your students you need to make learning interesting and fun for them in order to create a love of learning. This will then inspire them to continue to learn in their own time and throughout their lifetime. The interactive and immersive nature of VR grabs the attention of your students and motivates them to get involved, encouraging active participation rather than the passive participation involved in a standard lesson. Learning with VR can result in a longer attention span and more engagement from your students as they're doing something that they find enjoyable and stimulating. VR can be a great trigger for getting disengaged students more involved in their learning, and can also provide students with special learning needs the opportunity to experience and take part in activities they would never normally be able to.
How can VR be used in your learning environment?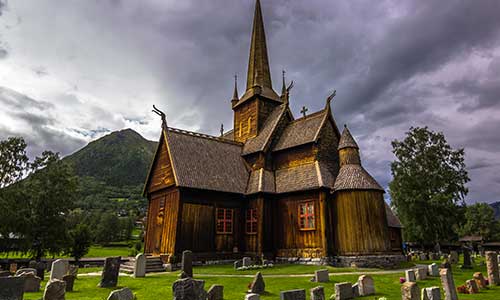 One skill that you can teach your students using VR is the ability to determine a deeper sense of what's being expressed, in order to help them to develop critical insights. VR allows your students to experience the full picture of what they're learning. In history lessons about the Vikings for example, VR will not only show your students what the Vikings and their surroundings looked like, but also how they walked, what they did on a typical day, how they communicated and related to each other etc. Helping them to gain a deeper understanding of why they might have acted the way they did, therefore strengthening their sense-making ability.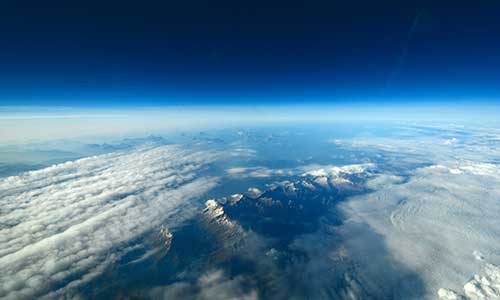 One of the main benefits of using VR in the classroom is the ability to enable your student to experience something that they would never usually be able to, whether that's due to not having the funding available, or health and safety restrictions. Field trips will never be the same again, students can visit museums, art galleries, famous locations of historical or literary events, different countries and cultures, even Space - all without leaving the classroom. They can also conduct science experiments or explore the inside of the human body, allowing them to experience hands on learning and practice experiments and procedures with no risk involved.
VR can also be used in the classroom to develop students' empathy and social skills. Careers based around human interaction are likely to be around for some time to come, as they revolve around skills that robots are not likely to be able replicate any time soon. Using VR, you can help students to connect more to the people who they're learning about, enabling them to put themselves in their shoes and even feel some of the emotions they might have felt. In history lessons about World War II for example, students can experience how it might have felt to have been inside a bomb shelter. They can hear the sounds of the bombs outside and see how the people around them would have been affected, allowing them to develop more empathy towards the people that would have experienced it than if they were just reading about them.
One of the most unique benefits of using VR in education is the ability to provide your students with the opportunity to experience different career options. This will become even more important over the coming years as more and more of the jobs that we currently know will become replaced by smart machines and brand new unknown jobs will spring up as a result. How are students supposed to know what they want to do as a career in a job market which is full of jobs that are unknown to them? VR gives them the opportunity to experience some of these jobs in career expeditions or to take part in the day-to-day tasks which will be required in them (such as coding and problem solving in gamification learning apps like Minecraft).
Virtual reality is not appropriate for every instructional objective; however there are many education scenarios where VR can be used to improve the learning experience. Pantelidis (1996) makes the following suggestions that you should use or consider using virtual reality when:
A simulation could be used

Teaching or training using the real thing is dangerous, impossible, inconvenient, or difficult

A model of an environment will teach or train as well as the real thing

Interacting with a model is as motivating as or more motivating than interacting with the real thing
Travel, cost, and/or logistics of gathering a class for training make an alternative attractive

Shared experiences of a group in a shared environment are important

The experience of creating a simulated environment or model is important to the learning objective

Information visualisation is needed, manipulating and rearranging information, using graphic symbols, so it can be more easily understood
Getting the right supporting equipment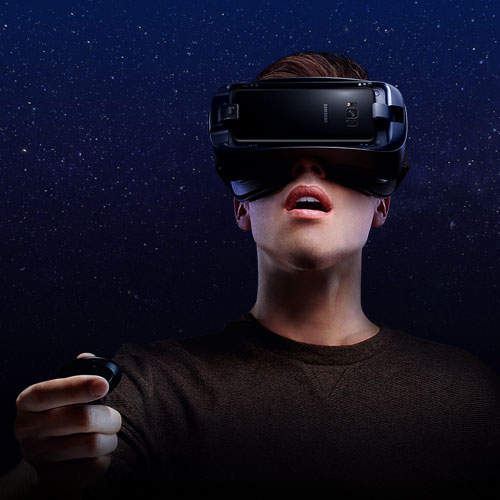 There are pretty much endless opportunities to using VR in education, from primary all the way up to higher education, and the benefits of it are undeniable. However, many schools have steered clear of it this far as they're apprehensive about the factors and costs they'd need to consider in order to implement VR in their classroom. But it really isn't as scary as it seems, first you need to decide what you want to achieve by incorporating it into your lessons. If you want your students to be able to view and manipulate 3D objects and models, all you need is a smartphone or tablet and then you can choose from the hundreds of Augmented Reality apps available in the market.

If you want your students to experience virtual reality but in an affordable way, there are several low cost VR headset options available which work with compatible smartphones. Then there are more expensive VR headset options which you can connect to a desktop PC to give a fully immersive VR experience. However, the PC you need has to be powerful enough to run the VR. Required system specifications include a recent Intel Core i5 or Core i7 CPU, and at least an Nvidia GeForce GTX 970 (preferably a 1060 or above) or AMD R9 290 graphics card. Any PC will also need to have at least 3 USB 3.0 ports to play VR.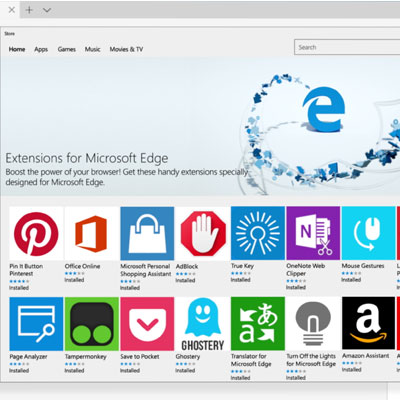 New Windows 10 Creators Update
Microsoft's free Creators Update for Windows 10 provides a new wave of innovation. Aside from enabling you to do amazing things in 3D, the Creators Update also introduces you to a mixed reality experience with Windows 10. Innovative built-in sensor technology enables inside-out, six degrees of freedom which support augmented and virtual reality apps – meaning you can easily move around your classroom with no markers required. Using your Windows 10 PC, mixed reality apps and a compatible headset, you can create an unforgettable experience for your students. Brands like Lenovo, HP, Dell, Acer, and Asus, are all releasing affordable Windows mixed reality-enabled headsets later this year.
Creating virtual worlds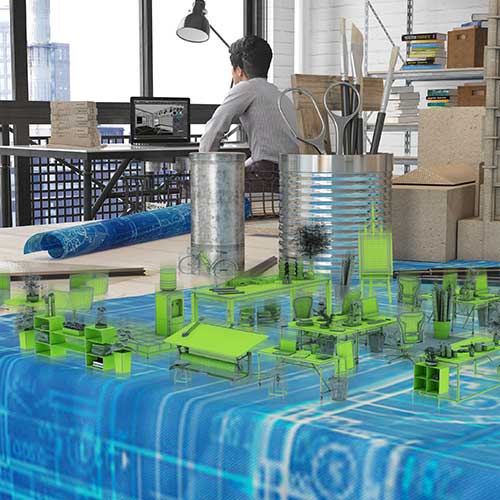 With more and more people working, playing and learning in a virtual reality every day, there will soon become a need to have people dedicated to building these virtual reality worlds. A whole new marketplace of job opportunities is likely to arise with businesses looking for people with VR related skills, qualifications and experiences. A report from the job search website Indeed.com has found that adverts asking for VR skills have jumped up by 800% since 2014 already. And Deakin University in Australia has already begun to offer the first ever graduate diploma of virtual and augmented reality. People dedicated to building virtual worlds will need to possess storytelling skills, creativity skills, architectural design skills, and understandings of human behaviour, in order to understand how humans interact with their surroundings. In order to foster these skills in your students, you need to provide them with devices which are versatile enough to work across multiple disciplines and collaborate on with their peers, but with enough precision and power to run creative programmes like Adobe Photoshop.
---