coding
The computing curriculum
Over the next 10 years it's estimated that there'll be 1.4 million jobs in computer science, but only around 400,000 graduates qualified to do them1
Computer science is nothing new – the first computer program was in fact written in 1843 by Ada Lovelace. However, over the last few decades with the instant access to technology at our fingertips, we've increasingly become a generation of tech consumers. With technology being so readily available and ready to go at the touch of a button, there's been no reason to learn how it works. But now, with many routine jobs on the decline, and jobs creating and working with smart technology on the rise; the students of today need to understand not only how to use technology but how to create and manipulate it too.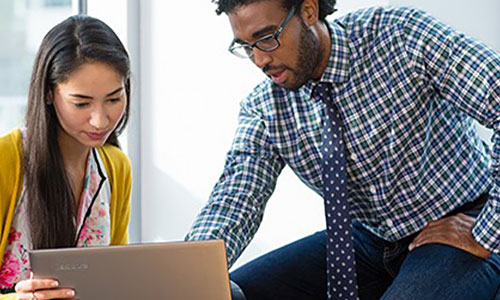 In order to address this problem in education, the computing curriculum was introduced to UK schools in 2014. Within this, students are being taught the principles of information and computation, how digital systems work, and how to put this knowledge to use through coding. For many educators, this change could not have come soon enough as there was a clear skills gap in their students. But for others, teaching computer science with no previous knowledge or experience of it can be a daunting prospect. There are many platforms, resources, apps, and devices which can help you with teaching the computing curriculum and making it fun and relevant for your students. We've gathered together the most popular ones and have detailed them below.
Why is computational thinking so important?
The computing curriculum has not just been designed to transform every student into a coder, developer, or engineer. Computing lessons equip your students with the skills to use computational thinking and creativity to understand and tackle any problem. It allows them to break down what's happening into smaller, more manageable chunks and recognise what's most important and needs solving first.
It combines mathematics, logic and algorithms, and teaches your students a new way to think about the world. Students who can think computationally are better able to conceptualise, understand and use computer-based technology, and so are better prepared for the digital world.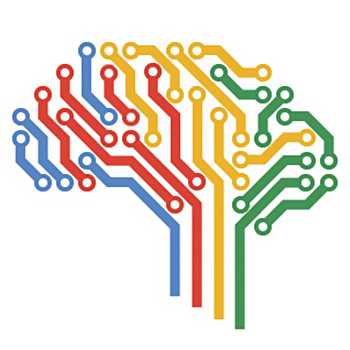 Computing also ensures that pupils become digitally literate and are able to use, express themselves, and develop their ideas through information and communication technology; at a level suitable for the future workplace. The applications of computational thinking stretch far beyond writing software. Fields as diverse as mechanical engineering, fluid mechanics, physics, biology, archaeology, law, music and even business are applying this approach.
The computing curriculum aims to cover two aspects. There's a focus on computer science itself - the ideas and principles that underpin how digital technology works - and then the actual practical experience of coding. Coding or 'programming' has been part of the national curriculum right from the start, but has often been overlooked. But now that the computing curriculum has been introduced, it's become a huge focus in education.
Coding and programming
Coding is an important tool for computer science; it's the art of telling a computer how to perform complex tasks. Code powers our digital world – every website, app and computer programme runs on code to operate. Understanding how to build and create through coding, will not only prepare your students to become digital makers, but will also teach them to express themselves and develop their ideas through technology. Once your students know how to code, it will separate them from those who merely have an idea, and equip them with the skills to make their ideas a reality. Getting your students excited about coding now, could lead to them being involved with the development and delivery of smart machines, or even robots, further down the line – providing them with future_proof skills.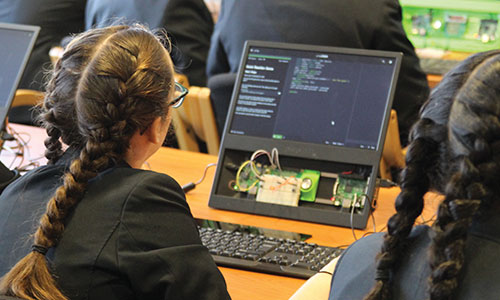 Our world is already dominated by software, and this is only going to increase over time. Everything we do is online – shopping, research, gaming, television. We're now even controlling our household items with software. The next generation's world will become even more online and digital. Teaching your students how to code will enable them to be thinkers and innovators who can bring their ideas to life. It transforms them from simply being able to interact with technology, to being able to create it and express themselves through it.
---
Support in teaching the computing curriculum
Create, code, and develop ideas with Microsoft Imagine
Microsoft Imagine connects students with free tools, resources and experiences to help them develop relevant skills for their future workplace. Whether it's building a game, designing an app, or launching a project; Microsoft Imagine puts professional developer tools, software and services into the hands of your students:
Competitions
Technology competitions for all skill levels, ranging from short skill building challenges, to in-depth competitions where students create games, apps and integrative solutions.
Developer tools
Professional level tools and software for students at no cost - everything they need to create games, apps and websites.
Online Learning
Free online training and courses to help students learn the latest technology and take their coding skills to the next level.
Low cost subscription options are also available for your education organisation2
Microsoft Imagine gives you the resources to ensure your classrooms always have the latest technologies to challenge, motivate, and keep your students engaged in new ways. Providing you with a cost-effective way to put Microsoft developer tool, platforms, and servers in your classrooms, and on your student's and faculty's computers for learning and teaching.
Learn more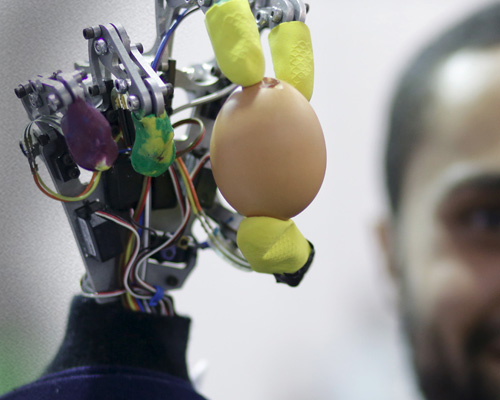 ---
---
Free online coding courses with....
---

Enable your students to get hands on with coding
Introducing the brand new Code Builder for Minecraft: Education Edition - explore, create, and play in an immersive Minecraft world – all through writing code.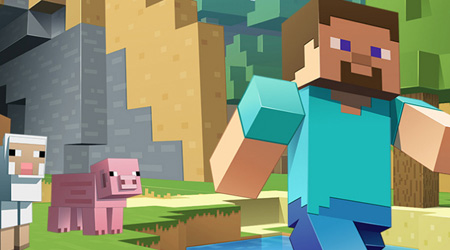 Over 120,000 educators and students from around the world have already joined the Minecraft education journey; learning to collaborate, create, and develop their problem solving skills. But now, Microsoft has added Code Builder - a brand new coding feature – to their Minecraft: Education Edition.
Code Builder connects students to popular platforms like ScratchX, Tynker, and Microsoft MakeCode, where they can find tools, templates and tutorials to help them learn to code. In the game, they'll have an Agent character that acts as their sidekick and will carry out the commands given to them in programming language. Through Code Builder, your students can engage with computer science concepts as they design and create. Enable your students to do something that's fun and engaging, whilst teaching them the fundamentals of coding.
---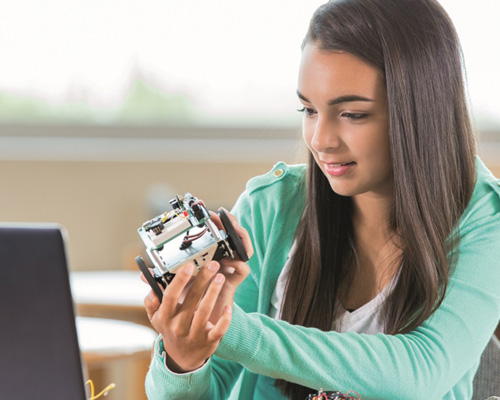 Introducing the brand new Acer CloudProfessor
Get students coding anytime, anywhere - and explore what they can create in the Internet of Things (IoT)
Acer CloudProfessor is the world's first IoT starter kit; combing hardware, software, and the Cloud. It's the easiest way to introduce your students to the Cloud and enable them to bring their own unique creations into the world. Designed for students of all ages, CloudProfessor provides you with plug-and-play hardware and software out of the box, as well as tutorials and starter modules to learn about IoT development. It also offers flexibility of choice in regards to programming language, allowing students to start learning to code directly on their smartphone or tablet.
It's easier than ever to get into the Cloud on your devices:
Plug & Play
Get your students started playing with their device through the Cloud, simply by plugging any of the sensors provided into their breadboard.
Code & Make
Choose between a variety of easy-to-use programming languages such as JavaScript and LiveCode, and challenge your students to embrace their creativity and explore the Cloud on their phone or tablet.
Get into the Cloud
Step 1: Enable Bluetooth
Step 2: Scan the QR code
Step 3: Connect to Wi-Fi. Done!
Training and Lesson Packs are available on request
---
---
View things you need to know
Customers who have purchased an Academic Volume Licensing Agreement such as: Enrollment for Education Solutions (EES), Open Value Agreement for Education Solution (OV-ES), CASA or Campus Agreement can get a Microsoft Imagine subscription as a free benefit. Check your welcome letter for more information
---