Desktop PCs
Desktop PCs
Productivity-boosting performance
Extremely powerful, easy to manage, and configurable, the ThinkCentre M710 Tower can be tailored to meet your computing needs today and tomorrow. Hardwired into every ThinkCentre M710 Tower is the TPM (Trusted Platform Module). This international standard for securing hardware gives you extra peace of mind should the PC ever fall into the wrong hands or someone tries to tamper with it.
Breath-taking performance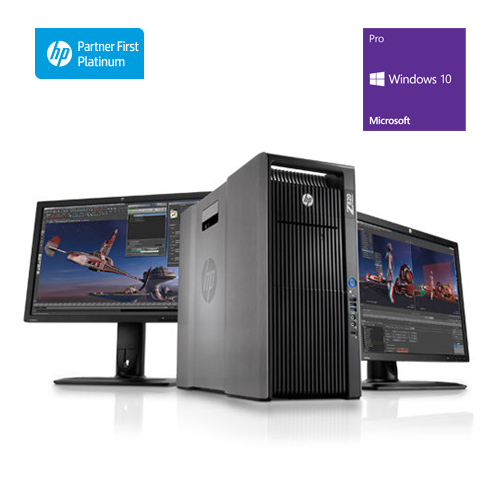 HP Z Workstations help you deal with the most complex data, designs, 3D models, analysis and information. HP Z Workstations offer HP's maximum performance through unique HP technologies. Go beyond the basics to maximize your productivity, make IT management easy, and deliver a complete Workstation experience.
Lenovo M710
The desktop PC grows with you
The desktop PC has been around for years, but its appeal still stays strong – scalability, performance and a host of features.
Suitable for any type of user/organisation

Aimed at organisations who want to expand and upgrade
Ask us about deployment
View our desktop PC range
HP Z Workstations
Powering industry solutions for professionals
Workstations are ideal for workers who spend time with complex data, designs, 3D models, analysis and business information.
Ideal for designers, engineers and analysts

Increase productivity for workers
Ask us about configuration
View our workstation range
---