Microsoft-EduWins
BT Business Direct and Microsoft.
Empowering every student to achieve more.
When it comes to technology in education, your school, college or university needs more than just a device or service. You need a complete solution. With Windows, Microsoft can make learning experiences come to life and help you to create dynamic learning experiences.

With BT Business Direct, our education specialists can offer free and impartial advice on the best solutions for your academic institution. By using BT Business Direct to deploy a new Windows solution throughout your campus, you are selecting to work with the business trusted by over 14,000 academic institutions throughout the UK.
Reasons Microsoft is the smart choice for education
Studies have shown that an understanding of Microsoft Office is critical for tomorrow's best jobs. Microsoft Office is essential for every student, to prepare them for their future. When schools, colleges and universities use office, students get a hands-on experience.
When it comes to learning, the right tools are critical. Digital pens on Windows 10 touch devices more accurately accommodate how we think than keyboards. That means you can enhance learning and problem-solving in the classroom.
Microsoft provides enterprise grade IT solutions throughout schools, so you can easily manage desktop, laptop and tablet devices across all computing platforms. With this flexibility, your school can efficiently and effectively improve IT management and security, whilst supporting teachers, students and administrators, across campus.
As an educator, your students and colleagues can benefit from digital curriculum and certificates to develop fundamental digital skills, helping them to success in their future.
Discover what you can do with Microsoft in your classroom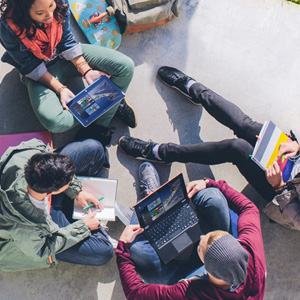 Office 365
Create dynamic lessons, collaborate and communicate with Office. When students use Office, they develop the skills they need for their futures.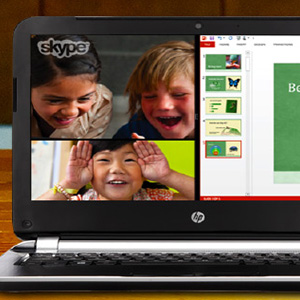 Skype
Visit all seven continents without leaving the classroom with Mystery Skype. Connect children all over the world to meet each other and learn about each others cultures.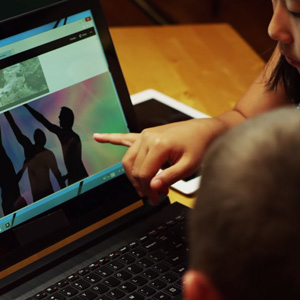 Sway
See just how big their ideas can be with Sway! Create and share interactive, web based reports, presentations, stories and school work with Sway.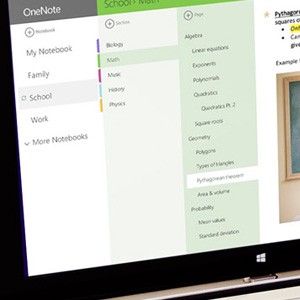 OneNote
Collect notes and capture imaginations with OneNote. Capture, share and store all kinds of important notes and articles on OneNote.
Why BT
Our specialist subject is education;
Over 14,000 schools, colleges and universities are already using BT to deploy solutions throughout their campuses.
We are investing in the future of education through our Computability, TechPerks and the Tech Factor incentives.
Our specialist team has a breadth of capabilities and proven expertise so that all your needs can be met in one place.
| | |
| --- | --- |
| Speak to one of our education specialsits in the next two hours | 0870 429 3020 |
---