Curriculum Led
Curriculum led
Supporting education specific topics with our IT solutions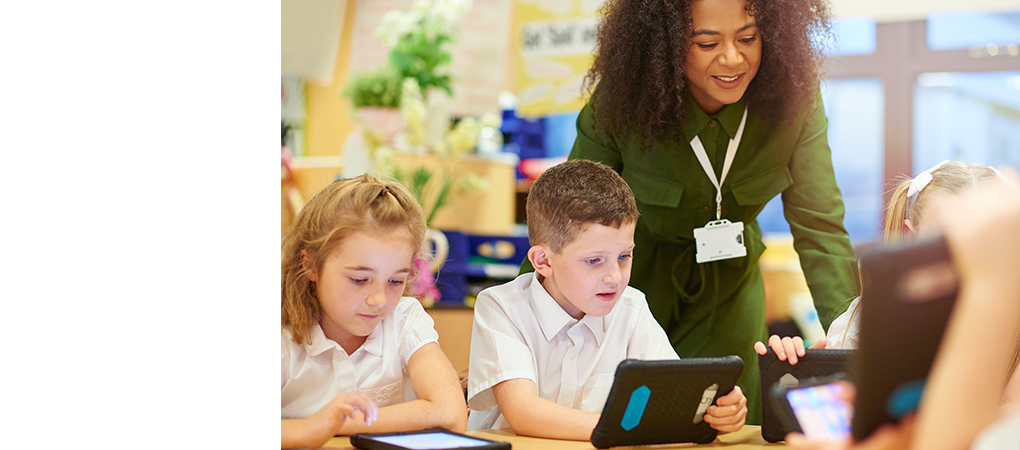 We're passionate about building solutions for you and your students. In order to really be there for you, we know that we need to help steer your way through our huge IT portfolio. We want to offer solutions to problems that your academic organisation actually faces.

The best way we could think of to actually help you, was to build areas of the site focussed on areas our customers actually ask us about.
We know schools are under more pressure than ever to teach skills rather than facts and figures, and IT can help you achieve this. We want your teachers to feel empowered by technology and to know that it can support them in delivering the curriculum. IT you can rely on can also help future-proof your pupils and ensure they're work ready. So if 90% of jobs require digital skills to some degree,1 you need to ensure your students get exposure to technology and can use IT they'll undoubtedly need later on. 
Consider the reality of your IT estate. We want to help you make the most of the investments you've already made, but IT innovation doesn't stop, and neither should you. To give your students their best chance possible, ensure you budget for your IT and refresh regularly. Whether you're ready for a refresh, need to reconsider your security ahead of GDPR or if you're keen to see how technology could help you boost your Ofsted rating, talk to us.
Technology has more of a bearing on Ofsted ratings than ever. From the way that IT is being implemented to enhance learning to the way it can support a collaborative learning environment, tech can be of great benefit to enhancing student outcomes. Technology can also play a big part in supporting students with SEND ensuring as many potential difficulties or barriers to learning are removed as possible.
Get the conversation started
Contact our Education IT Specialists for free, no obligation advice:

0870 429 3020
btbd.publicsector@bt.com

Or complete the form below and we'll call you back
Thank you, your form has been submitted successfully
Sorry, there is an issue with your form submission
Please see the below errors
Sorry, this form has failed to submit
---
View things you need to know
---