Go 1to1
Go 1:1 - a device for every student
Go 1:1 - a device for every student
Get help and advice on your school's digital transformation and going 1 to 1
We can provide the full end-to-end solution that you need in your learning environment to have a successful 1:1 device scheme. No matter what stage of your journey, we can support and help to progress you until your strategy becomes a reality. This kind of project doesn't happen overnight, which is why you need a partner you can trust, and has all the capabilities to make it a success, like BT.
What is 1:1?
In previous years the traditional model for IT in schools was to have a computer suite that would be used by one class at a time. In the modern classroom, there isn't a traditional model to follow as such, as it depends on your individual strategy and approach to technology in the classroom.

A 1:1 device scheme means exactly that, every student has their own device to use. Whether this be confined to the school, or if students are allowed to take them home. We're able to provide advice and support on your devices, warranties, licensing, as well as things like a Mobile Device Management (MDM) solution to deploy and manage devices more easily. Giving every student a device is not a quick an easy task, however if something is so rewarding it rarely is. We will help break down why schools undertake this kind of project, as well as how it can be done most effectively.
Why 1:1?
There are a range of benefits from employing a 1:1 device scheme into a learning environment, for students, staff and the wider organisation itself.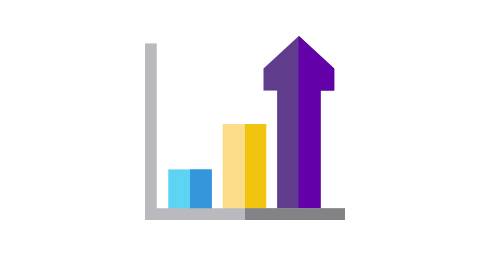 Increase engagement
Students can often be further engaged by having tech in their hands than without it. This is the tech-savvy generation, so many students will have tech at home and then in the classroom are limited to pen and paper except when they're allowed in the IT suite or class trolley. Therefore they can sometimes be distracted quite easily. However with tech at their fingertips, they can learn in a way that suites and is familiar to them.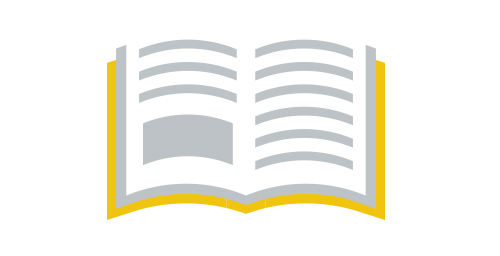 Break free from the classroom
Every student and teacher having their own device, breaks any restrictions that you once had. Students can continue learning in the library for example if that's where they feel more comfortable. Then when the school day is over and it's time to get on to homework, they can pick up where they left off in class with ease.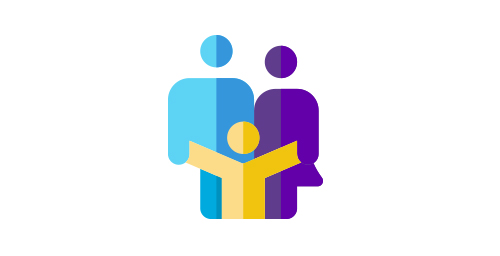 Transparency from parents
Previously the only time that parents got a real glimpse into what their children are up to in their learning is at a Parents Evening. Whereas now, if their children are learning on specific apps in school for example, then when they get home to do their work their parents can take a look at what they've done during the day.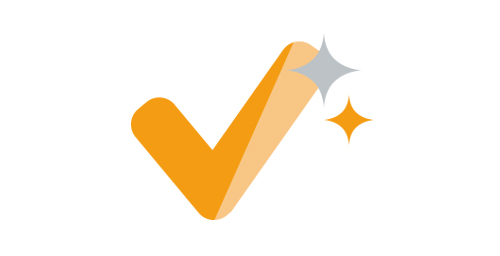 Remain in control
Often one of the initial fears about a 1:1 device scheme is that they can lose some of the concentration of their students and then can't be sure that students are actually working on what they've been asked too. However this isn't the case. Devices can be limited and monitored quite easily to make sure that students are doing what's been asked of them. Mostly this will be done through a central system like an MDM and we can provide support to make this really easy to use.
Who offers a 1:1 scheme?
Which devices you choose to employ is entirely down to your own decision. We work with a wide range of vendor partners, providing both laptops and tablets; so it's really dependent on which fits your learning environment.

For example we are already working with schools that are implementing an Apple solution across their large sites. Whereas we are also working with schools that use Microsoft devices. Both are gradual projects, and it's about finding the right devices and then up-scaling; gradually integrating technology further into the school.

There are many benefits to your learning environment being built into Windows 10. With a wide range of devices including HP, Lenovo and Dell all packed with features perfect for students, you're sure to find the perfect fit for your organisation. Windows 10 boasts best-in-class security, quick and easy deployment, and simple device management, in a teacher-friendly package. Discover more about Microsoft in Education, and which devices are best suited to you.
Learn more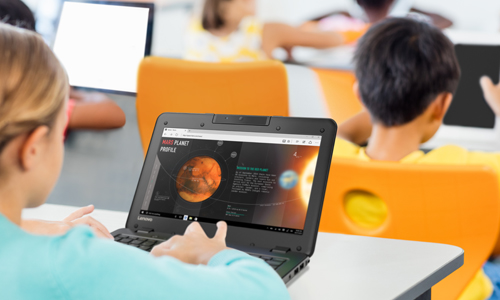 HP makes going 1 to 1 easy with their HP for Education Trade-in scheme. Simply grab any of your old devices that are gathering dust in the cupboard (as long as they're less than 10 years old) and trade them in for cash or credit towards your next purchase.
Learn more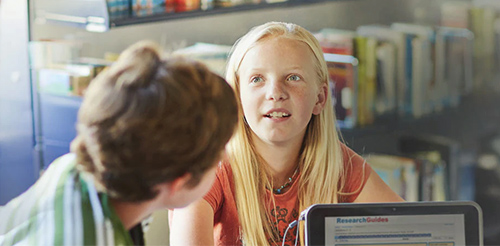 Apple in education

Apple devices are built with education in mind. By investing in going 1:1 with iPad, you'll be giving your students a great tool to inspire creativity and enhance learning outcomes. Apple offer great free resources to help teachers embed technology into the curriculum and with our help, we can provid the best training for your staff.
Learn more
How to fund a project like this?
Something that often intimidates schools or colleges when debating this move to 1:1, is how to fund it all. We've thought of this as well. Through one of our finance partners we have our own finance programme which is called ComputAbility.

ComputAbility is our own fully managed programme specifically for 1:1 devices, and delivered by one of our expert finance partners. Rather than the thought of buying this number of devices as you may normally via the high street or similar store, you receive the financial benefits that come with buying such a large number of devices. This makes it affordable for parents and can pay in regular bite-sized payments.

For more information on this just take a look at our ComputAbility page or speak to one of our IT specialists.
Learn more
What about support for our teachers and staff?
We have a team of Education IT Specialists to offer advice and support when you need it regarding your devices or wider queries. If it's a little more complicated than some over the phone then we also have other members of the team to come out and have a face to face meeting is and help with your projects.
As well as internal resources, we also work with specialist partners such as Tablet Academy. These partners will come and host sessions for students with their teachers, and run a number of tasks to help get used to the devices and their capabilities. These are aligned to the curriculum and increase both student and teacher confidence in using tech in their learning.
Get the conversation started
Contact our Education IT Specialists for free, no obligation advice on going 1 to 1:

0331 664 1511
btbd.publicsector@bt.com

Or complete the form below and we'll call you back
Thank you, your form has been submitted successfully
Sorry, there is an issue with your form submission
Please see the below errors
Sorry, this form has failed to submit
---