Business Direct in Education
Enhancing learning outcomes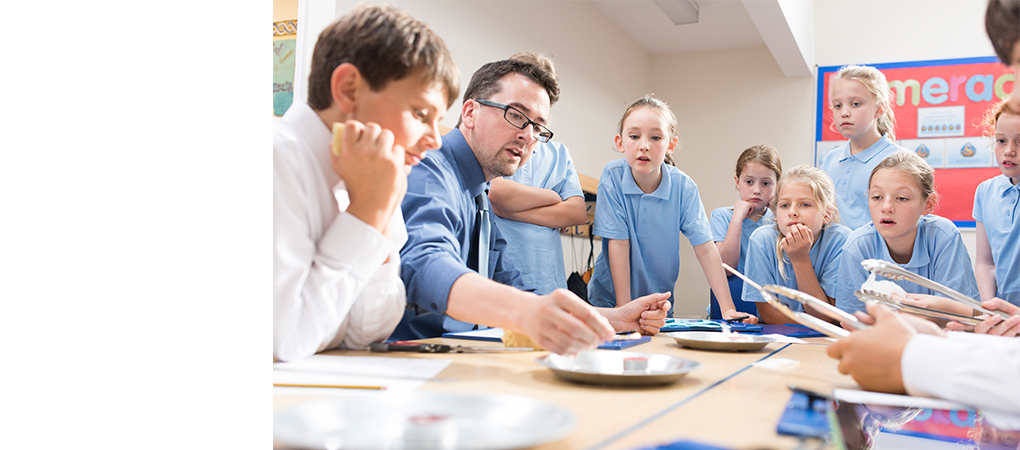 As an academic organisation, when you choose Business Direct, you choose a supplier that really understands your school's requirements.

Our dedicated team of education-focussed IT specialists can advise you on the ideal products, services and solutions to meet the needs of your school, college or university.
You can trust our service to reflect our values
Personal
You'll have a dedicated IT Specialist as your point of contact. Our team have over 30 years' experience and the best part – they're real people. Our people understand and care that you need the best service and solution, for the best price.
Simple
We're not going to confuse you with jargon. We keep it simple so you know what you're getting and why. You can benefit from our free, impartial advice. You'll know the solution we offer is the best one for you.
Brilliant
From our right first time approach, to our logistical excellence; you can feel confident we can deliver. With specialists in networking, software, servers and storage – we can help you with IT solutions no matter your problem.

Business Direct is more than just a Business. Business Direct is a customer orientated business. With first class service, quick response to questions, very fast dispatch and delivery, and the best prices around, they're my only stop for all IT products. You will not get better service than Business Direct.
Chris Lusty | Network Manager | Rhymney Comprehensive School

Learn more

❭
I cannot fault our experience with Business Direct. It's a long-standing relationship and one we hope to continue well into the future. I'm very impressed by the level of service and support they provide. We have a dedicated IT specialist - one of the main reasons for our continued relationship.
Clive Ellaby | Network Manager | The Deanery C of E High School

Learn more

❭
BT Business Direct has helped me perform my job effectively and efficiently over the past 5 years. Not only do they save our school money, but my amazing IT specialist goes out of his way to make sure we get the correct product for the job. I can highly recommend them as a great supplier of all your ICT needs.
Lyndn Kirkland | ICT Support Department Manager | Plume School

Learn more

❭
Next day delivery and competitive pricing are de-facto standards with Business Direct. But the biggest benefit is having an easily accessible, personalised IT specialist on the end of the line. Matt provides us with an excellent level of service and has been a key player for us with project development. This is where their level of service excels and is the main area where competitors have fallen well short of the mark.
Paul Williamson | Head of ICT Support | The King Alfred School

Learn more

❭
We've been using Business Direct for a number of years. We find them to have keen prices, a good delivery service and a willingness to go the extra mile to ensure we're happy, even when that means assisting us with refunds. Having an IT specialist is a real bonus. I'd recommend Business Direct to any school looking to switch ICT supplier.
Jonathan Hosier | ICT Technician | Dover Grammar School for Boys

Learn more

❭
Our account manager, Martyn doesn't hassle us for sales every 5 minutes, but he's very efficient with orders. Their pre-sales efforts have been excellent: whether quoting on specified equipment or pro-actively finding us alternatives that do the same job for less. I'm very happy with the service we receive from Business Direct.
Sam Tier | IT Manager | St Andrew's CE High School for Boys

Learn more

❭
Business Direct are competitive and, more importantly, get the product delivered to me when promised. I have a dedicated IT specialist who is always available; he replies to my e-mails quickly and he is always there to answer my calls. He's knowledgeable, likeable, and honest. Why would I go anywhere else?
Mark Farrimond | IT Manager | Manchester Communication Academy

Learn more

❭
Our education team offers more than just hardware
Our dedicated team of education-focussed IT specialists are here to offer friendly, expert advice on the ideal products, services or complete IT solutions to meet the needs of your school, college or university.
Ask us about:

Installation and Deployment

Maintenance, insurance and support

Configurations
We listen
Our development work is driven by you. We make sure we understand the challenges you face.
We deliver
We use our expertise in design, planning, delivery and innovation to help your academic organisation excel.
We influence
We're working closely with the DfE to help shape education strategy for ICT. Our strategies are built around closing the skills gap in computer science.
We understand
BT is working hard to upskill the next generation with core S.T.E.M. knowledge to ensure that all British students are properly prepared for the challenges they'll face in the 21st century.
We partner
We enjoy partnerships with the world's leading IT companies and learning communities. We're helping to develop products and services so students can thrive in today's ever-changing world.
We recognise there's an IT skills gap in education
Having access to technology from an early age gives pupils the best chance of success
Technology is playing a key role in the classroom. It's even affecting Ofsted ratings
We understand there's ever tightening budgets, so investment in technology can often be a challenge
We believe we have a responsibility to prepare students to play their part in the global economy
We're passionate about helping students with special educational needs or disabilities to improve their capabilities using assistive technology
10 reasons to partner with us
1. Over 14,000 schools, colleges and universities are already using BT to help enhance their learning outcomes.
2. Business Direct is part of BT plc, which gives you the security that we'll be here to support your IT requirements now and in the future.
3. We have over 25 years of experience in supplying education organisations across the UK with IT hardware, software and services.
4. We don't just sell hardware - we'll help you get your underlying school or campus infrastructure right too, including robust and reliable Wi-Fi.
5. We have a huge and varied stock holding – over 100,000 products from the world's biggest brands, with next day delivery on most lines.
6. We work closely with world leading brands. But we're also vendor agnostic. So we'll only ever recommend what we think is the right choice for you.
7. We offer you a single point of contact to help you specify your IT requirements and see it through to delivery and completion.
8. We make purchasing easier for you, with access to specialist education pricing through procurement frameworks and consortiums.
9. You can buy online or talk to one of our Education IT specialists for free, no obligation advice and education pricing.
10. As part of BT, we're developing innovative products specifically for education and investing in the future through our  Tech Literacy programmes.
Get the conversation started
Contact our Education IT Specialists for free, no obligation advice:

0370 429 3020
btbd.publicsector@bt.com

Or complete the form below and we'll call you back
Thank you, your form has been submitted successfully
Sorry, there is an issue with your form submission
Please see the below errors
Sorry, this form has failed to submit
---
---