Microsoft

Technology that's accessible to everyone

Microsoft is committed to developing products and services that are accessible to everyone and help all students to realise their full potential. They provide accessibility options included in all of their products, which allow you to personalise the user experience based on your students individual learning needs.
Accessibility Features available in Windows

Ease of Access Center
In Windows, there's a central location where you can explore accessibility settings and programs that'll make your student's computer easier to use. The Ease of Access Center sits in the Control Panel and includes:
Recommendations on how to make your student's computer easier to use - An optional questionnaire provides a personalised list of recommended settings based on your student's answers about their eyesight, dexterity, hearing, and more.
Speech Recognition - Students who have difficulty typing or reading text can successfully work on their computer by commanding and dictating to it with the use of speech recognition.
Magnifier - Enlarge portions of the screen making it easier to view text and images and see the whole screen more easily.
On-Screen Keyboard - Students who find it painful to use the keyboard can use a visual on-screen keyboard instead, which can also be resized and customised to make it easier to see.
Narrator - Windows basic screen reader, can be used by students with learning or sight difficulties to read text aloud and describe on-screen events.
Keyboard shortcuts - Set up keyboard combinations to perform tasks that typically require a mouse, making it easier for students who struggle with their motor skills to interact with their PC.
Mouse Keys - Students who struggle with the physicality of using the mouse can use the arrow keys on the numeric keypad to move the pointer instead.
Filter Keys - Ignores keystrokes that occur in rapid succession and that are held down for several seconds unintentionally, reducing the amount of unintentional actions created.
Visual notifications -  Replace system sounds with visual cues for students who have difficulty hearing, making system alerts visual such as a flash on the screen instead of with sound.
Captions - Provide information for what is happening on animations and video via captions, so that students who have difficulty hearing are able to keep up with what is being said.
---
Windows 10 provides some additional features that'll help your students with learning and language impairments to be more productive. Cortana, the built-in digital assistant, will help them to find things on their PC, manage their calendar, find files, and answer their questions. The more they use Cortana the more personalised their experience will be, making the search for information easier and more streamlined. Microsoft Edge gives your students new ways to find stuff, read and write on the web, and offers help from Cortana where they need it. The Reading List and Reading View help to keep their most popular reading handy and readily available, and restrict background content so they can read without distraction.
View all Windows 10 devices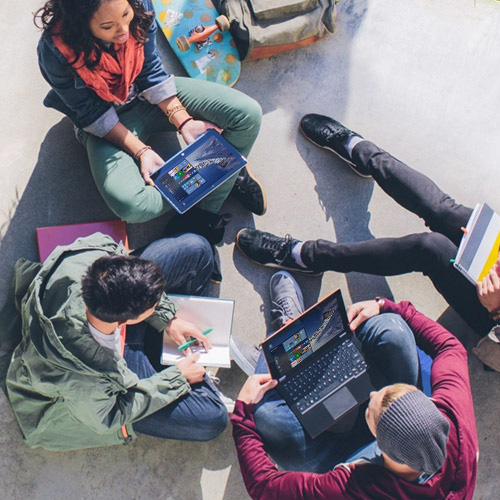 ---
Accessibility through Windows Store apps
In addition to the built-in accessibility features and options of Windows, you can download apps from the Windows Store. Including many apps designed to provide accessibility (e.g. apps for augmentative communication), or that have been designed to be compatible with other assistive technology.
Mono Audio – Windows now supports mono audio, so students with partial hearing loss or deafness in one ear can send all sounds to either channel.
Ebook reader - The Microsoft Edge e-book reader includes options to increase text spacing and read text aloud to make it easier for students with learning difficulties, or ELLs, to read and enjoy text.
3D paint - 3D Paint enables students to draw 2D images using a digital pen and then convert them into 3D objects, enabling tactile interaction for students with sensory or physical disabilities.
Mixed reality - Innovative built-in sensor technology enables inside-out, six degrees of freedom which support augmented and virtual reality apps. Create unforgettable experiences for students with disabilities, enabling them to experience things which they might not be able to otherwise.
Narrator improvements – Narrator, the built-in screen reader has been updated to include usability improvements, braille improvements, and automatically generated image descriptions.
Colour filters - Colour filters are included at the system level, including filters designed to make it easier for people with colour blindness to differentiate between colours, and to make it easier for people with light sensitivity to create and consume content.
---
Accessibility features available in Office

The Accessibility Checker
The Accessibility Checker feature under the file tab in Word, Excel, and PowerPoint scans your document, spreadsheet, or presentation to identify areas that may be problematic for any users with special needs or disabilities. It highlights and explains accessibility issues and how to fix them, so that you're able to tailor your lesson content to make it accessible to all of your students.
OneNote
OneNote is a free digital notebook available across all major operating systems and devices. It helps students with all different types of SEND to improve their academic performance:
Make home and class work more accessible to all students, by creating a shared library with all different types of content which they can access in one place.
Enable students to store all their notes and content in one place and file them away according to each subject, using different colours to help them get more organised.
Students who are easily distracted don't have to worry about saving their work as OneNote saves everything automatically.
Help students to work in a way which suits their needs best, with powerful drawing tools so they can highlight, annotate, sketch, and take handwritten notes.
Students can ask questions and then receive individual support from you in real-time, by you typing or writing directly into their notebook using OneNote Class Notebook.
Students can take a snapshot of a webpage or a passage in a book and then copy and edit the text from the picture, saving them time if they struggle with writing.
Immersive reader allows students to listen to the text as they're reading it, allowing them to follow the text, improving their comprehension and reading abilities.
Students can record audio (or video) with OneNote and then replay the recording to hear what might have been missed. If they have trouble typing, the can record their notes and then use the speech-to-text functionality to transcribe what they recorded.
Students who have English as a second language can use the translate feature to highlight words or phrases and then have it translated into their preferred language.
"We're using OneNote to overcome some of our biggest classroom challenges ... Students are becoming more independent learners and gaining skills that they can use in the professional world. Microsoft hasn't just improved classroom learning—it has also created an amazing bond between the school and our students, and we are so proud of them."


Afaf Haridi | Principal | Al Amal School for Deaf Students
"OneNote helps me organise all my lessons in one folder; I don't need photocopies, and the teacher is happy because she can read my handwriting. Before she used to complain that it was so messy!"


Student | part of the Ordyslexie programme in France
---
OneNote is proven to improve outcomes for students with learning difficulties
OneNote improved academic performance for students with dyslexia in France. Students were working 2-3 times faster on their computer than with pen and paper; improving their academic performance and helping them to gain confidence and increase their independence.
Watch the video to see how a Special Education Teacher used OneNote to help students with learning difficulties such as dyslexia, dysgraphia, ADHD and more, to improve their reading and writing skills. OneNote transformed their education experience and helped them to surpass their yearly reading goals by up to 37 words per minute. reading handy and readily available, and restrict background content so they can read without distraction.
Download OneNote Learning Tools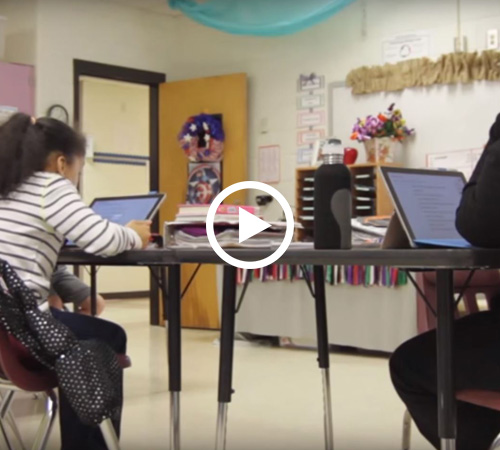 ---
Microsoft Office
Zoom in or out of a document presentation, or worksheet for better visibility that suits your student's needs.
Spelling and Grammar checker in Word helps students verify their work and improve their writing level.
Use Read Mode for a clearer view, so students with learning difficulties can read without distractions.
AutoCorrect enables students to automatically correct typos and misspelled words as they compose their work. 
Convert handwriting into text using the Ink function for students who find it uncomfortable to use a keyboard to type.
Read and edit Office files in the browser and use the web browser's accessibility features.
Create custom colours and themes to suit student's visual preferences and improve the reading experience using:
1. Office themes
2. Document themes
3. Document templates
4. High-contrast colours
Visual presentation tools PowerPoint, Sway, and OneNote help students with speech impairments communicate more effectively and efficiently. 
Word Online and PowerPoint Online have display modes which make them accessible to screen readers.
Watch how Microsoft Office 365 helped students who were failing to meet their grade, achieve their literacy goal and get promoted to the next grade.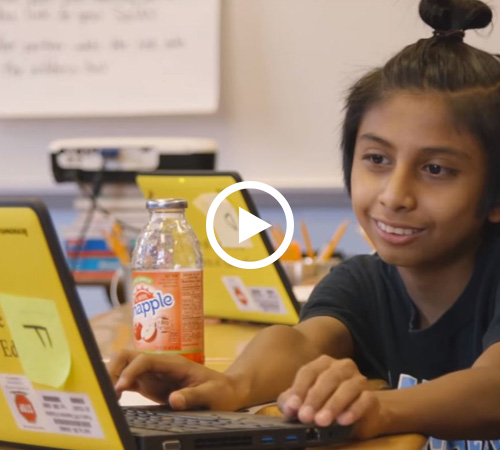 Immersive reader enables you to customise text to make it easier to follow for your students specific learning needs; whether that's making the text bigger, or breaking up the words via syllables. It also lets students listen to the text as they're reading it, allowing them to follow the text, improving their comprehension and reading abilities.
Watch the video to see how easy it is
---
Office Mix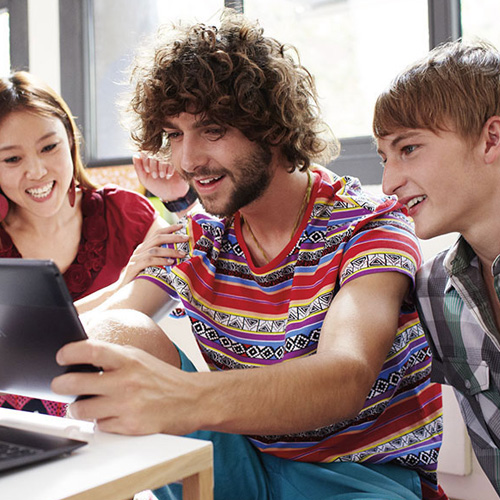 Office Mix is a free add-on to Powerpoint 2013 or higher. It allows you to turn your PowerPoint into an interactive lesson. You can insert quizzes, multiple choice, audio, video etc. in order to ensure that all your students can access the content in one way or another. For example, for students who have issues with their hearing, you can add video with sign language so that they can still follow what's being said in an audio clip. It also allows those with learning difficulties to watch as many times as they need and to slow down the content. You've got access to analytics too, so that you can see which students watched and for how long for, this can give you an idea as to which of your students are struggling with the lesson content.
Instant Messaging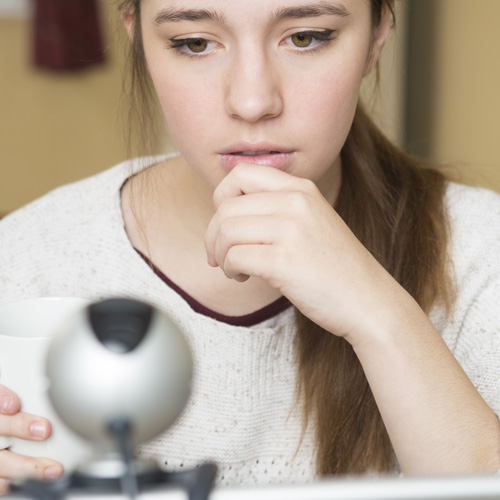 Instant messaging provides students with an alternate or additional method of communication. It enables your students who are deaf or hard of hearing to communicate with you and collaborate with their fellow students. With a webcam, they can also communicate using sign language in a real-time conversational environment. Your students who have trouble with their speech can easily join in with the rest of their class. Via instant messaging they can answer questions, ask for help, and collaborate with their peers. For students with learning difficulties or who are finding the content difficult, instant messaging gives them an open line of communication with you where they can ask for help. You can also engage with all of your students, even if they're not physically present due to absences for treatments or surgery - instant messaging enables them to still be an active member of the class.
---
Watch how Washington State School for the Blind are using instant messaging to teach and communicate with their blind and visually impaired students.
---
BT and Microsoft SEND Festival
We've had some fantastic feedback from our recent Microsoft SEND Festivals which we delivered alongside Tablet Academy – one of our event partners in education. These events focussed on the tools available from Microsoft and Windows 10 that can help to enhance learning outcomes for students with SEND. The students were given multiple tasks to do throughout the day involving Windows 10 devices from HP, Dell, Asus, Microsoft Surface, Toshiba and Acer:
Minecraft Education Edition - This task got the students really engaged in their learning and supported them with their instructional writing which they were asked to leave for their peers
OneNote Learning Tools – Students collaborated with each other to solve a crime utilising QR codes with OneNote's Learning Tools; promoting engagement, social interactions and critical thinking
3D Paint – Students drew 2D images using a digital pen before converting them into 3D objects, enabling tactile interaction for students with sensory or physical disabilities
"Minecraft was extremely popular for the students with ADHD and emotional disabilities. One teacher even said it's the first time they've seen a specific student sit still and focus on one activity consistently for 30 minutes, as they normally lose focus quite quickly".


David Fuller | Tablet Academy Lead at SEND Festival
---
Accessibility features available in Microsoft hardware
Ergonomic keyboards and mice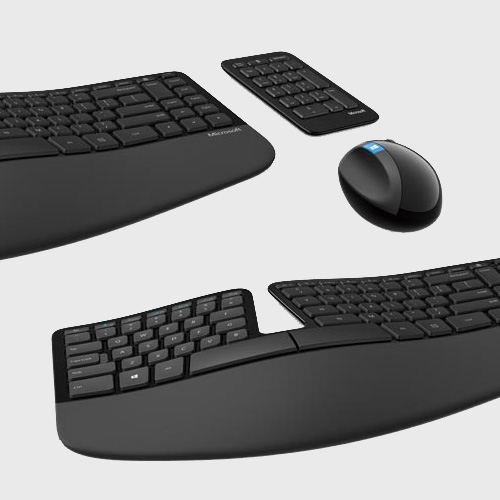 Microsoft ergonomic keyboards and mice can be more comfortable for your students with mobility and dexterity impairments to use than a standard keyboard and mouse. They've been designed to encourage healthier hand and wrist positions and can reduce carpal tunnel syndrome symptoms. They also have built-in zoom and magnifier options to help your students with sight impairments to see more clearly. Keyboards shortcuts can be set up in Windows and Office so that your students who struggle with the physical aspect of holding a mouse can operate solely on a keyboard.
Learn more
Touchscreen-enabled devices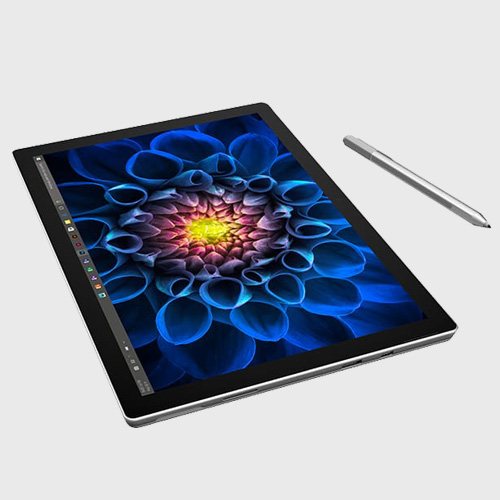 Windows devices with touchscreen technology enable your students to navigate the screen without the use of a mouse or keyboard. Using a mouse or a keyboard requires greater fine motor skills than simply touching the screen to make a selection. With touchscreen technology, students can use simple gestures to navigate, scroll, resize windows, play media, and pan and zoom, for a more direct and natural way to work. Students with mobility issues can type and create content using an on-screen keyboard instead of a physical one, providing a more accessible target for them, or they also have the option to use a stylus.
Touchscreen laptops
Touchscreen tablets
---
Resources to help you create an inclusive classroom with Microsoft technology
Visit the Microsoft Accessibility website for a full overview on all of the accessibility features Microsoft has to offer
Learn more

❭
Get the conversation started
Call us for free, no obligation advice
Contact our Education IT Specialists:
0870 429 3020
btbd.publicsector@bt.com
---