Other

Our customers have great things to say about us!
We're proud of our focus on top quality customer service and our commitment to Education. At BT Business Direct, we work hard to make long-lasting customer relationships. We focus on how we can enhance and implement our customers' IT strategies.
We won't just sell you hardware and software, we'll help you create an entire solution to improve and enhance your learning outcomes. But don't take our word for it, listen to what our customers have to say…
Testimonials

Bancroft's School
Bancroft's School is an independent mixed gender school of 1,000 7-18 year olds located in Essex.
Bancroft's School have dealt with BT Business Direct for nine years now (myself in post for 4 years). Our IT Specialist at BTBD is always attentive to our needs and, communication is on a regular basis to keep abreast of upcoming projects and technologies we're interested in trialling or deploying. We're always kept informed of any upcoming promotions and they're very competitive on pricing. During implementation they handle the "middle man" part of any negotiations impeccably and we're always kept up to date with the progress or orders and projects. From initial bidding processes, through to installations, and then liaisons with after care support, BT Business Direct is always a pleasure to deal with.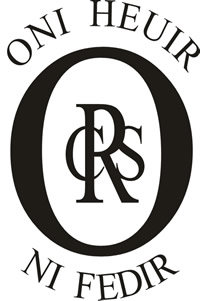 Rhymney Comprehensive School
Rhymney Comprehensive School is a mixed gender high school and sixth form of 810 11-18 year olds located in Abertysswg, Caerphilly.
BT Business Direct is more than just a Business. They're a customer orientated business. With first class service, quick response to questions, very fast dispatch and delivery and the best prices around, they're my only stop for all IT products. You will not get better service than BT Business Direct.
Dover Grammar School For Boys
Dover Grammar School for Boys is a Foundation school of 786 11-18 year old boys located in Dover, Kent.
We've been using BT Business Direct for a number of years. We find them to have keen prices, a good delivery service and a willingness to go the extra mile to ensure we're happy, even when that means assisting us with refunds. Having an IT Specialist is a real bonus. I'd recommend BT Business Direct to any school looking to switch ICT supplier.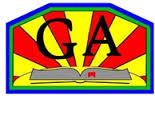 Grange Academy
Grange Academy is an Academy special converter of 102 5-16 year olds located in Kempston, Bedford.
Grange Academy is a small special school so we're always looking for competitive IT prices. BT Business Direct is more than competitive and with next day delivery the service is faultless. Our IT Specialist David is extremely helpful and always able to provide quotes, alternative items or advice usually the same day.
Multiple Schools in Surrey
Tom offers ICT support for several schools in the Surrey area. He purchases on their behalf for projects of varying sizes.
I regularly use BT Business Direct as it is incredibly easy to get quotes and orders organised. If I don't need product advice then the BT Business Direct website makes it easy to locate the product I require. Previous suppliers have been difficult to co-ordinate with and unresponsive. BT Business Direct evaporate this frustration and are a pleasure to deal with and often respond to e-mails within minutes.
Why BT for Education? Top 10 reasons?
At BT Business Direct, our specialist subject is education
Over 14,000 schools, colleges and universities are already using BT to help enhance their learning outcomes.
BT Business Direct is part of BT plc, which gives you the security that we'll be here to support your IT requirements now and in the future.
We have over 25 years of experience in supplying education organisations across the UK with IT hardware, software and services.
We work closely with all the world's leading vendors, are fully trained on the very latest products and carry impressive accreditations. But our IT education experts are vendor agnostic, which means we'll only ever recommend what we think is absolutely right for your school, college or university.
We have a huge and varied stock holding – over 100,000 products from the world's biggest brands, with next day delivery on most lines.
We don't just sell hardware - we'll help you get your underlying school or campus infrastructure right too, including robust and reliable wi-fi.
We offer you a single point of contact to help you specify your  IT requirements and see it through to delivery and completion.
We make purchasing easier for you, with access to specialist education pricing through procurement frameworks and consortiums. We can even provide an eProcurement 'punch-out' facility that's ideal for organisations that buy frequently. 
You can buy online or talk to one of our Education IT specialists for free, no obligation advice and education pricing.
As part of BT, we're developing innovative products specifically for education. We're investing in the future of education through our Digital Champions and IT Ambassadors initiatives.
---