High School
Our customers have great things to say about us!
We're proud of our focus on top quality customer service and our commitment to Education. At BT Business Direct, we work hard to make long-lasting customer relationships. We focus on how we can enhance and implement our customers' IT strategies.
We won't just sell you hardware and software, we'll help you create an entire solution to improve and enhance your learning outcomes. But don't take our word for it, listen to what our customers have to say…
Testimonials
St Andrew's C Of E High School For Boys
St Andrew's C Of E High School for Boys is a voluntary aided school of 724 11-16 year old boys located in Worthing, West Sussex. Manchester Communication Academy or MCA is a mixed gender Academy of 1,075 11-19 year olds located in Harpurhey, Manchester.
Our IT Specialist, Martyn doesn't hassle us for sales every 5 minutes, but he's very efficient with orders. Their pre-sales efforts have been excellent: whether quoting on specified equipment or pro-actively finding us alternatives that do the same job for less. I'm very happy with the service we received from BT Business Direct.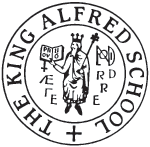 The King Alfred School
The King Alfred School is a mixed gender community school of 1,328 11-18 year olds located in Highbridge, Somerset. Hartismere School is a mixed gender Academy of 927 11-18 year olds located in Eye, Suffolk.
Next day delivery and competitive pricing are de-facto standards with BT Business Direct. But the biggest benefit is having an easily accessible, personalised IT Specialist on the end of the line. Matt provides us with an excellent level of service and has been a key player for us with project development. This is where their level of service excels and is the main area where competitors have fallen well short of the mark.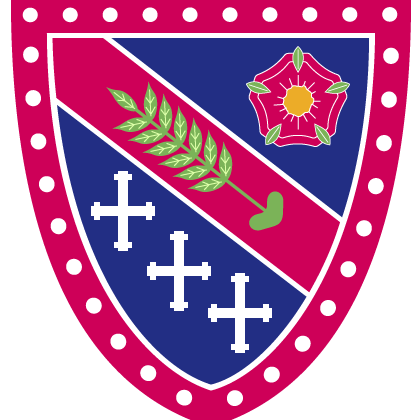 The Deanery C Of E High School
The Deanery Church of England High School and Sixth Form College is a mixed gender, voluntary aided school of 1,283 11-18 year olds located in Wigan, Lancashire.
I cannot fault our experience with BT Business Direct. It's a long-standing relationship and one we hope to continue well into the future. I'm very impressed by the level of service and support they provide. We have a dedicated IT Specialist - one of the main reasons for our continued relationship.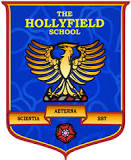 The Hollyfield School
The Hollyfield School and Sixth Form Centre is a mixed gender, converter academy of 1,072 11-18 year olds located in Surbiton, Surrey.
I have bought IT hardware from BT Business Direct for more than a decade. During that time I have always found them to be competitively priced with a decent product range and excellent service. My awesome IT Specialist, Michelle Keary, always goes to great lengths to help me get the best discounts possible. Michelle is always willing to help me out and she's great at contacting me with promotions and offers. She also keeps in touch to check up on our stock levels. I would highly recommend BT Business Direct, it's consistent and reliable.

Roedean
Roedean is an independent day and boarding school of 380 11-18 year old girls located in Brighton, Sussex.
I've been working with BT Business Direct for over 8 years now. I've always found their service and pricing to be very competitive and would certainly recommend them. We've had some fantastic deals in the past. Our IT Specialist Imran is especially helpful, he's very quick to respond to our needs and always provides very useful advice. Overall I give them 10 out of 10!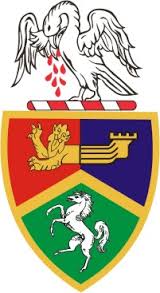 Chatham & Clarendon Grammar School
Chatham & Clarendon Grammar School is an Academy converter of 1,362 11-18 year olds located in Ramsgate, Kent.
We have a great relationship with David at BT Business Direct, who is always happy to help. David has always supported us with an efficient and friendly service for even the most demanding of requests. We are delighted that we're met with such a positive attitude and competitive pricing, that you don't always receive from other suppliers, and on the rare occasion that something may not go to plan, David has always stepped up to resolve the matter.
Why BT for Education? Top 10 reasons?
At BT Business Direct, our specialist subject is education
Over 14,000 schools, colleges and universities are already using BT to help enhance their learning outcomes.
BT Business Direct is part of BT plc, which gives you the security that we'll be here to support your IT requirements now and in the future.
We have over 25 years of experience in supplying education organisations across the UK with IT hardware, software and services.
We work closely with all the world's leading vendors, are fully trained on the very latest products and carry impressive accreditations. But our IT education experts are vendor agnostic, which means we'll only ever recommend what we think is absolutely right for your school, college or university.
We have a huge and varied stock holding – over 100,000 products from the world's biggest brands, with next day delivery on most lines.
We don't just sell hardware - we'll help you get your underlying school or campus infrastructure right too, including robust and reliable wi-fi.
We offer you a single point of contact to help you specify your  IT requirements and see it through to delivery and completion.
We make purchasing easier for you, with access to specialist education pricing through procurement frameworks and consortiums. We can even provide an eProcurement 'punch-out' facility that's ideal for organisations that buy frequently. 
You can buy online or talk to one of our Education IT specialists for free, no obligation advice and education pricing.
As part of BT, we're developing innovative products specifically for education. We're investing in the future of education through our Digital Champions and IT Ambassadors initiatives.
---