Easy-to-implement solutions to support continuity of learning if pupils or teachers can't attend class​
As schools, colleges and universities prepare for the possibility of increased pupil isolation, or even temporary site closure due the COVID-19 Coronavirus outbreak, we're having lots of conversations with academic leaders and their IT staff about solutions that can support remote learning.​
The good news is, there's lots of easy-to-implement technology solutions out there. And the even better news is that many are free, have free trial options, or are low cost and don't have to cost you a fortune. ​ Here's some ideas:​
Ways to keep in touch online for teachers, students and parents.
Ensure maximum security at home and when back at school
Resources for parents and teachers to aid home schooling
Communicating online
Ways to keep in touch online for teachers, students and parents.
Microsoft Teams – It's perfect for remote learning and it's
free 1 for education customers​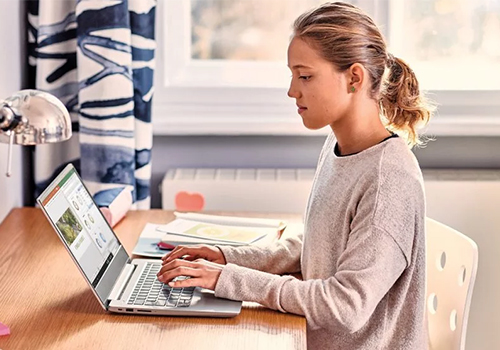 If your school or university is using Office 365 for Education, you'll already have Teams – it's included as standard. Teams is a really simple way to establish remote learning quickly. ​
​ 
If you don't have Office 365 for Education which includes Teams, you can sign up now for free1.​​
​
​Microsoft Office 365 A1 is available to Education customers at no cost1 - and it always has been.​ ​ ​
​
Sign up here​1
Get going quickly​
Check out this blog post. It's designed to help educators and IT admins quickly learn what they need to get started in delivering remote learning.​
Learn from anywhere​
Class Teams can quickly be created, enabling learning to continue irrespective of location. ​
1:1 or group sessions​
You can have discussions, share files, issue and assess homework, and have voice and video calls either 1:1, or in groups.​
Access on any device​
Teams works on desktop, tablet, phone and web browser - so students can access from ANY device.​

Showbie makes virtual feedback on assignments personal
- and now you can access the Pro version for free2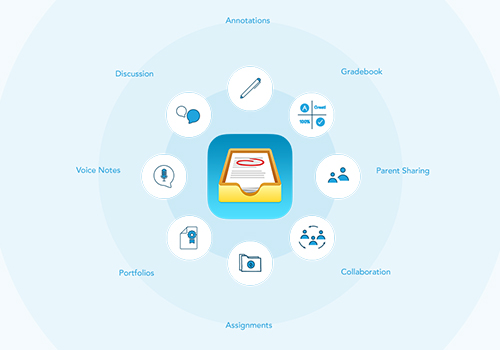 Showbie is an app built for Apple devices, though it does allow log in from any Windows based PC/laptop, Chromebook, or even an Android phone.

It combines all the essential tools for setting homework and assignments; giving feedback and communication, as well as sharing documents.
​
Teachers and students can access Showbie from anywhere.
What's more, until 31 July 2020, schools can now access Showbie Pro for free2. Ask us for details.​

Learn more​

Subscription-free access to Cisco Webex: Great for virtual learning
The surge in remote working and learning amid the coronavirus pandemic has led to an explosion of teachers and pupils jumping on video conferencing and chat apps. In response to this, Cisco is temporarily adding more features into the subscription-free version of its Webex software5. Webex is an online conferencing tool that you can use to keep connected with your staff and pupils. The additional features are:
Now with additional features for a limited time5
Unlimited usage - The 40 minute time cap has been temporarily lifted, so no time restrictions
Support for up to 100 participants - up from 50
Offers toll dial-in (in additional to existing VoIP capabilities)
A free version of Cisco Webex also gives you HD video, screen sharing and a personal room. You can use it for as long as you like. Learn more about what's included in the free version of Webex, along within information about paid plans here.
Cisco has launched a bank of resources for getting going with home schooling and virtual learning. With step-by-step guides, guides for parents and teachers and help for IT leads that enables quick deployment and roll out, you'll have what you need to get going. Learn more here.
Alternatively, jump right in and sign up to Cisco Webex for free here5
Keep in touch with Apple FaceTime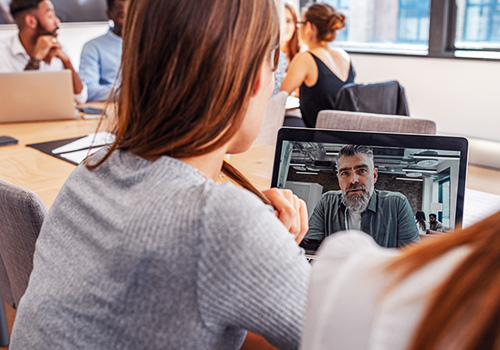 FaceTime is an easy way for students to communicate with their peers and teacher. If your child is feeling out of touch from their friends, it's easy to FaceTime from Apple to Apple device. Facetime comes readily installed on Apple devices, all you need is the other persons Apple ID or telephone number and you can chat away.

Learn more
Maximise the remote learning experience and minimise distractions with a noise cancelling headset​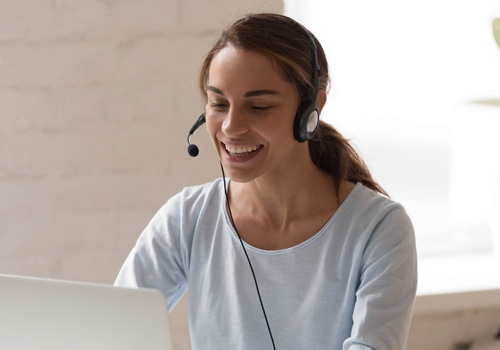 Headsets for students and teachers​

Whilst Teams makes learning or delivering a lesson from home a reality, it can't help avoid the background noise that comes with home life.

Pets, siblings, TV and radio all create distractions that could interrupt teaching and learning, but there is a simple solution - a headset. ​

​Look out for headsets with noise cancellation. They use advanced microphones to monitor and counter ambient noise, so you can hear and be heard better.

​ Browse range ​ ​ ​
Jabra, Poly & more​
We work with world-class headset brands like Jabra and Poly. There's options for all budgets, with some brands reducing prices4 specifically to help customers scale up for remote communications quickly.  
Consider a hygiene refresh to re-use old headsets​
If you already have headsets and want to re-deploy them, then ask us about a 'hygiene refresh' which replaces things like foam mics or soft ear covers.​
We're UC Specialists​
Our UC Devices team are on hand to give you free, impartial advice on choosing the right headset or hygiene refresh for your needs.​
Need additional devices?
Many of the solutions we've mentioned on this page can be accessed from any device - which means remote learning can be a reality using the existing devices your school, pupils or their parents already own. But if you find you need to top up, then BT's team of Education IT Specialists have lots of experience in supporting schools with their device needs.

If you need additional devices, or you'd like support with your plans, talk to us today. Don't forget to ask about trade in options which can be a really cost-efficient way to refresh.
Browse range
Maximise security
Ensure maximum security at home and when back at school

Free trial of Cisco Umbrella3 - A cloud security and web filtering platform that protects any device, anywhere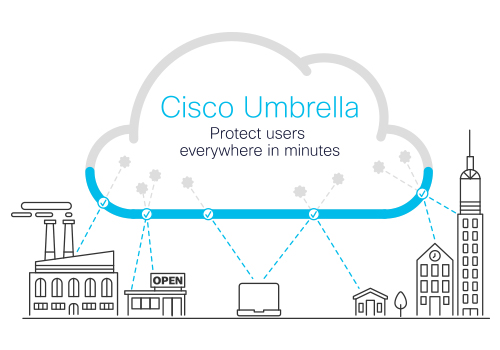 Cisco Umbrella is your first line of defence against internet threats, protecting users against malware, phishing, and command and control call-backs. Whatever pupils are downloading at home, Cisco Umbrella will ensure it doesn't affect your network when they come back into school.

Hundreds of schools and colleges already rely on Umbrella to deliver fast, secure access across campuses and reduce malware infections. The service is all cloud-delivered via a simple web interface, so there's minimal maintenance.

Because it's delivered via the cloud, Umbrella makes it easy to protect users everywhere in minutes. BT's Education IT Specialists will be happy to arrange your 90 day free trial.3​
Block malware, C2 call-backs, and phishing
Detect attacks before they are launched
Receive a weekly security report, straight into your inbox
No hardware to install or software to maintain
Home learning resources
Resources for parents and teachers to aid home schooling
Have you seen our Top Tips on Tech videos?
We've joined up with ITV and created Top Tips on Tech - a series of videos and guides to help you, your family and friends learn about different technologies and how to get the most out of them. You may have seen them airing on ITV during special ad break takeovers.

Teachers and parents involved in home schooling right now may find some of these videos particularly useful. For example you can watch:
Keeping your kids safe online, with Marvin and Rochelle Hume
The internet is a great place for kids to learn, play and socialise, but there are risks too. There is content online that might scare or upset them, they could share personal information when it's not appropriate, or even get involved in bullying or hurtful behaviour.

Too much screen time can sometimes affect their behaviour, sleeping cycles and cause increased anxiety too. Additionally there are harmful things anyone could be exposed to online, such as malicious websites, viruses, or having your accounts hacked. So please be vigilant.
Tech Tips for home schooling, with David Walliams
We're all adjusting to our newfound responsibilities, but there are plenty of online tools that can help support you and your children's learning. For help with story writing there's StoryWeaver; and for help in teaching your kids computing, visit BT's Barefoot learning at home toolkit. The government has also brought together lots of links to education resources on their website.
How to stay happy and healthy at home, with Fearne Cotton
During these difficult times BT are helping to keep the nation connected with a range of Top Tips on Tech. The following technology is designed to improve your mental and physical wellbeing, to help you stay happy and healthy at home. To use some of this technology you'll need to be connected to the internet. You may be charged for using Wi-Fi and mobile data, so make sure you check your allowance with your provider.
How to make the most of family time online, with David Walliams
During these difficult times BT are helping to keep the nation connected with a range of Top Tips on Tech. This time we're focusing on how to get the most out of family time online, so here are a few ideas to help you learn, stay healthy and most importantly have some fun together. To use some of this technology you'll need to be connected to the internet. You may be charged for using wi-fi and mobile data, so make sure you check your allowance with your provider. Some of the apps referenced are not free of charge.
How to stay safe online, with Angellica Bell
During these difficult times BT are helping to keep the nation connected with a range of Top Tips on Tech. Podcasts are a great way to stay connected to the things you love, with thousands of audio programmes, stories and debates to enjoy. To do this you'll need to be connected to the internet. Remember you may also be charged for using wi-fi and mobile data, so make sure you check your allowance with your provider.
This is just a taster of the Top Tips on Tech videos that are available. Watch out for them in the first ad-break during ITV's This Morning programme, or in the central break of the ITV evening news. Alternatively, jump right in and explore all the videos in one place at our special Top Tips on Tech page.
BT Skills for Tomorrow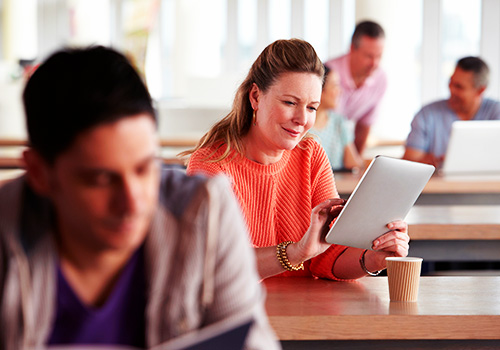 BT's Skills for Tomorrow programme offers free resources for both teachers and parents. With free resources for the classroom and advice for parents on how to keep their children safe online, there's everything you'll need for the next few weeks of schooling from home. Take a look at the online courses and learning from Internet Matters and Barefoot Computing, you'll be a techy teacher in now time.

Learn more
BT's commitment during COVID-19
For those who are home-schooling or taking on the role as teacher while the schools are closed, we're offering our support and doing everything we can to keep people connect.
We're removing all caps on your home broadband, so every customer has unlimited data to use whether working from home, keeping the kids connected to school or streaming the latest films.
We're constantly monitoring our broadband network and doing everything we can to continue to support and provide brilliant service to you and the critical services we support, and have built in more than 10 times the capacity needed for everyday use. Our mobile network is designed to support extra calls that people will make to keep in touch with friends, family and colleagues.
These are just a few things we're doing to help schools and parents; you can find out how we're supporting our customers here:

Learn more​
We know the coming weeks will be a challenging time for our education customers. BT's team of Education IT Specialists are here to help and support you – just reach out.
Office 365 for Education is available for free to qualifying educational establishments.  All you need is a valid school email address to sign up. You can check eligibility and sign up here.
The standard version of Showbie has always been free, but Showbie are currently offering access to Showbie Pro until 31st July 2020. Customers must complete an application form in order to do this accessible here. 
Your BT IT Specialist can arrange your free 90 day Cisco Umbrella trial. By creating a trial, you agree to the Umbrella Terms of Service and Privacy Policy and you understand that your personal information may be transferred for processing outside your country of residence, where standards of data protection may be different. By Umbrella Terms of Service and Privacy. Offer ends 1st July 2020.
Subject to availability.
To access to the free version of Cisco Webex you need to sign up here. By signing up you understand and agree to the Cisco Terms of Service. The additional features will be available until 1st July 2020, but may be withdrawn at any time thereafter.
---
---