story
UC Management
Manage your UC effectively
Did you know that we're BT's official "centre of excellence" for unified communications devices (UCD)? Our specialist UCD team can help you choose the right devices for your UC strategy and manage your volume roll-outs and refresh programmes. Take a look below to see how Plantronics and Jabra - two of the world's leading headset and UC device vendors - can make life easier for your IT team.

Plantronics Manager Pro
Whatever the size of your organisation, whether you have tens, hundreds or even thousands of headsets to manage, dealing with individual needs or concerns can be time consuming and labour intensive for your IT team. Until now, rolling out new headsets and managing user adoption could be a real challenge. Plantronics Manager Pro (PMP) offers a powerful, web-based solution. Using cloud based architecture you can configure settings and update audio software and firmware. Predictive reporting tools provide new insights into communication environments and help ensure communication and collaboration applications are deployed correctly.
Find out more about Plantronics Manager Pro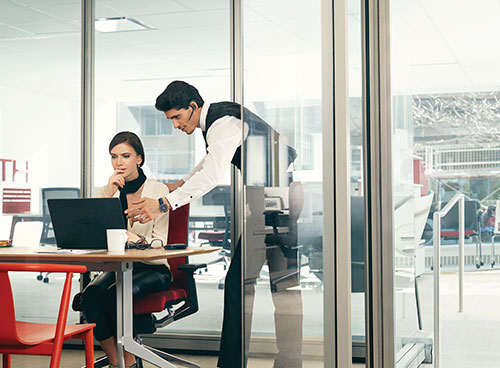 ---

Giving you confidence in every call
Jabra Xpress
Jabra Xpress is an online service designed for IT professionals to remotely mass deploy and manage Jabra USB audio devices in record time.
With a smart set of tools Jabra Xpress ensures:
Easy mass deployment
Smart asset management
Agile maintenance
---
Tip: if you've got 500 headsets, you could save up to 41 hours* when deploying and updating firmware settings across your fleet.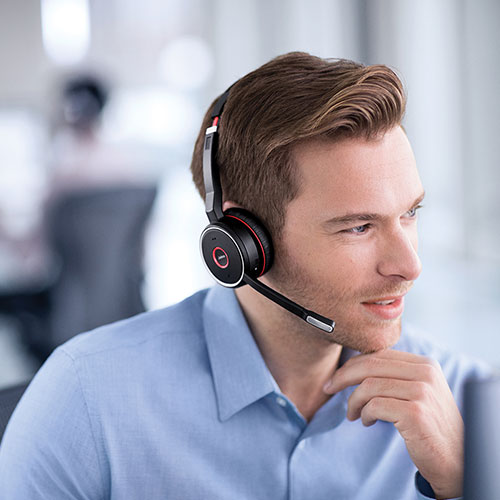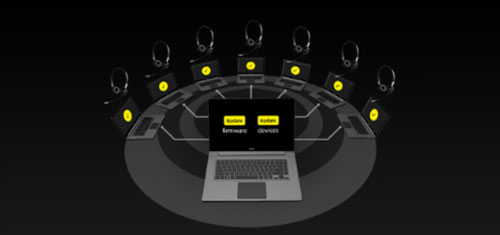 Jabra Direct
Jabra Direct is free PC software enabling Jabra USB devices to have remote call control over most softphones. It also lets you:
Personalise your Jabra device, to improve your device with firmware upgrades
Access a dashboard with status to ensure everything is ready for the next call
Find out more about Jabra solutions
Get the conversation started
Speak to one of our IT Specialists today
0370 429 3010

---