Why-BT-and-Apple
Why BT & Apple
BT can advise and deliver the right Apple solution for your needs
Why BT and Apple?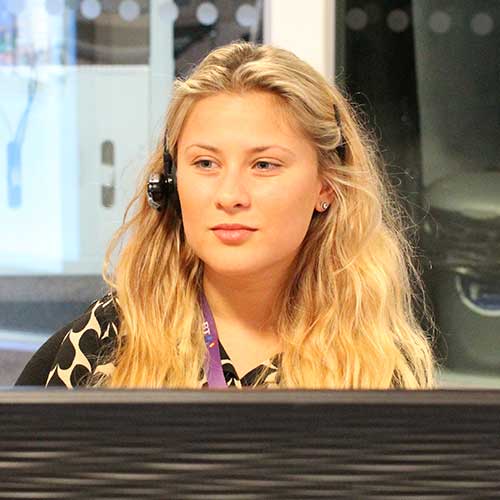 First-class Apple accreditations
Business Direct is an an Apple Authorised Reseller.
Apple expertise
As well as knowing Apple products inside out, our accreditations mean we've got the expertise to help you integrate Apple solutions into your existing infrastructure – and make the most of your investment.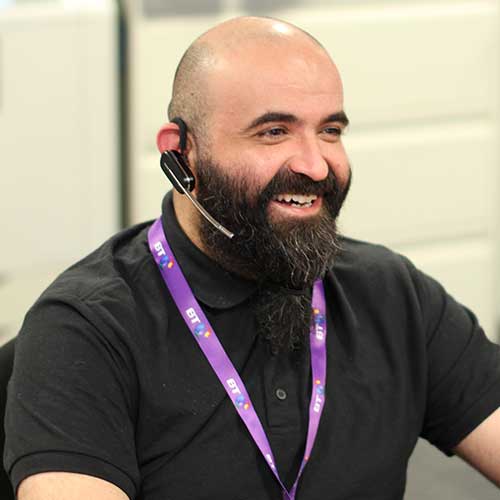 Fully Apple trained sales & technical staff
Our official Apple accreditations show we have the requisite number of fully trained sales staff, technical staff and Apple certified system engineers to give the practical and reliable solutions advice that our customers need.
Wide range of Apple devices & accessories
We'll help you decide on the right devices and accessories for your needs, expertly guiding you through the options from our complete Apple range.
BT has years of experience implementing Apple solutions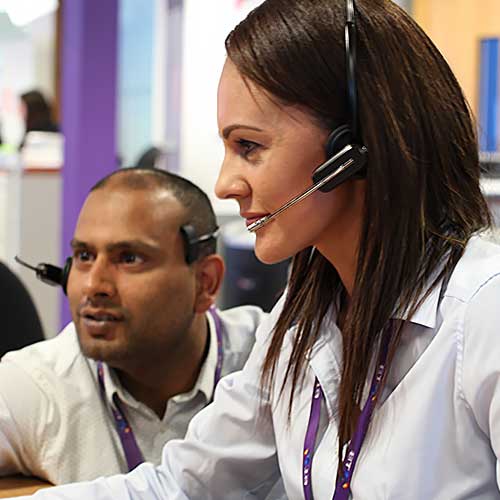 Experts in IT
We've over 30 years of experience in supplying organisations across the UK with IT hardware, software and services.
Dedicated business development team focused on Apple
We have a dedicated business development team who focus on full end-to-end Apple solutions. They can provide advice, support and implement IT solutions - including those based on Apple technologies.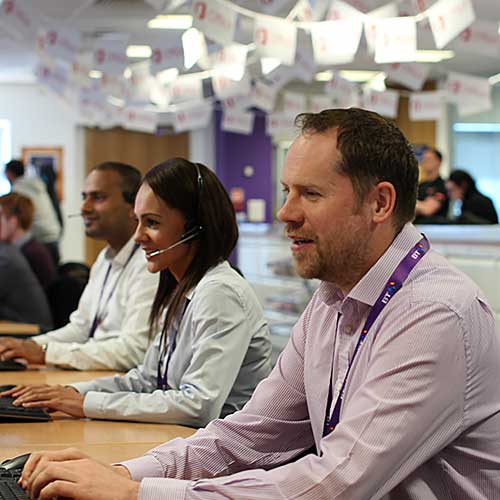 Business Direct brings all things Apple together
The team at Business Direct are a central point of contact within BT for all things Apple. With an average of 5 years' experience each, they'll manage your Apple project from end-to-end, bringing in the right experts from other parts of BT at the right time.
Business Direct works with over 15,000 organisations - we understand your challenges
Over 15,000 organisations are already using Business Direct to enhance the way they work. All this experience means BT really understands the challenges that you face – and how Apple solutions can help to overcome them.
---
Apple and Cisco
Accelerating Mobile Transformation

Mobility is dramatically changing the way work gets done today. But to truly transform the mobile enterprise requires native apps running seamlessly on the world's best devices over the world's best corporate networks.

To meet this need, Apple and Cisco together are creating the world's best app and voice experience for iOS on corporate networks. With new features in iOS 11 combined with the latest networking software and hardware from Cisco, businesses everywhere can take full advantage of their infrastructure to deliver a great user experience for apps, calling, and collaboration.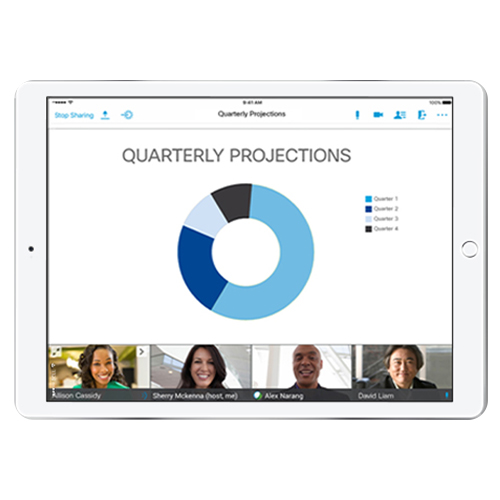 Prioritise critical iOS apps
Organisations' networks are coming under greater strain as people carry multiple devices, growing demands on bandwidth exponentially. Apple and Cisco's Fast Lane solution allows IT managers to select which apps they wish to prioritise on the network, meaning that a colleague trying to watch a video in 4K, won't impact a video call on the same network.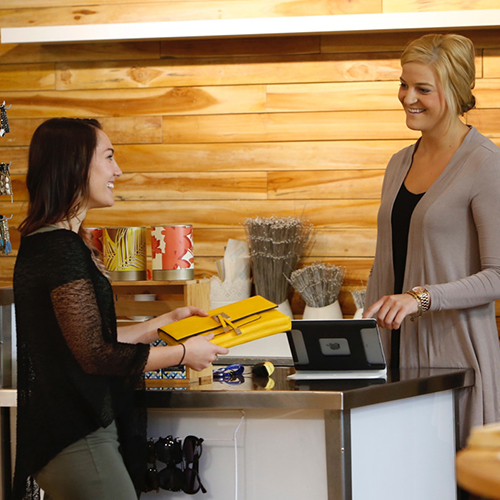 Optimise Wi-Fi
Essential for business, iPhones and iPads need to maintain an effective connection. Cisco Enterprise for business can recognise iOS 11 devices enabling fast roaming and load balancing. iOS 11 devices and Cisco access points perform a "handshake" that allows iPads and iPhones to intelligently decide the best access point to connect to.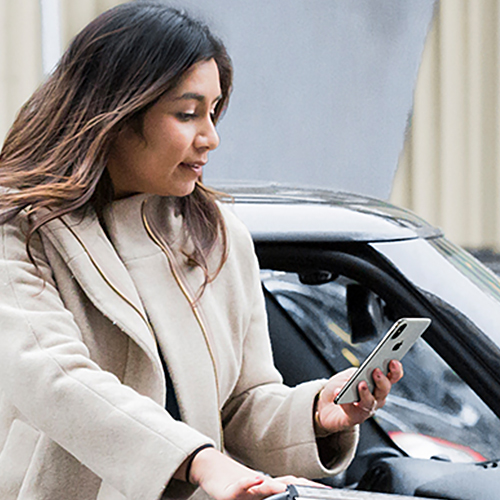 Native calling experiences on iOS
Cisco Webex is now fully integrated with iOS. Make voice or video calls with Siri, from Contacts, Favourites and Recents. Answer calls from the lockscreen and collaborate seamlessly through Cisco Webex with access to messages and files. Enterprise voice capabilities are now extended to ensure compliance with policies without having to deal with cumbersome app changes. While Fast Lane ensures high quality audio and video.
---
Testing Apple and Cisco's solution showed:
100% reduction in disconnections1
83% decrease in significant quality issues1
42% reduction in reported incidents1
---
Key Benefits
Boost productivity with intelligent client roaming, reduced network load and lower battery use
Prioritise business-critical iOS apps over wireless and wired networks
Simplify and automate network configuration to optimise client roaming and prioritise mobile app traffic
Enhance the business user experience with high-quality voice and video calling from Cisco, plus the familiarity and ease of use of iPhones and iPads running iOS 11
Unify mobile with cellular and Cisco Webex calls treated equally
Protect your investment by using existing network designs
Start your journey to mobile transformation with BT
Our IT specialists have years of experience with both Apple and Cisco. Whether you need to move your devices to iOS with the latest iPads and iPhones, or upgrade your network infrastructure with a Cisco solution. Business Direct can help you maximise your investment.
---
Finance options to suit you
Working with our finance partners, we have the ability to structure an agreement that allows access to the latest Apple technology and spread the payment over its useful life. Gone are the days when establishments are investing cash into depreciating assets and smart more cost efficient methods are being utilised.
Type of Finance
Operating lease
Finance lease
Hire Purchase
Credit sale
Mobile handset refresh
Benefits
Off balance sheet
Cheaper than owing the asset
Flexibility to upgrade
All asset types considered
Use cash to invest in appreciating assets
Simple monthly payments
---
Security and Customer Experience
At BT, we realise that cyber security threats are increasing at a rapid pace and the complexities evolve daily. That's why we're at the forefront of cyber security, offering end to end solutions so you can focus on what really matters.

Working with Apple, we can help you stay better protected. Apple takes a comprehensive approach to security, and is secure out of the box. That means thinking about security at every point – from the system itself, to the apps that are created and installed, right up to the data on the device and the network. Learn more in the "Security features in iOS" section below.
A changing landscape for business, a new world of work
At BT we've always said it's good to talk. This hasn't changed. However in today's digital age the way we choose to 'communicate' certainly has.

The appetite for slicker devices and agile working is on the increase – we're able to profile workers for maximum productivity and work efficiency in a secure environment.

The capability to handle bigger data is becoming business-as-usual for the workplace and external workforce – moving to smarter networks, IP voice and cloud storage really underpins value for the investment.

The need to communicate quicker is becoming a necessity, along with a wider variety of choices in hardware – a reliable platform and secure device is a key part to this success.
Changing business models
Data volumes continue to rise dramatically, so securing all this data is a challenge
Mobile and cloud adoption is growing exponentially along with the use of apps – meaning that data is being accessed in new ways rather than on a fixed terminal/laptop
Changing employee expectations
Employees need to be able to access the business data they need, wherever they are
Many employees want to bring their own devices to work (BYOD). They carry multiple devices and expect a consistently good experience across them
Changing customer expectations
Customers expect you have their details to hand, however they choose to make contact
Customers expect their data to be safe with you, whilst your network needs to cope with more data than ever before. Beware, the UK's biggest data breach cost £60m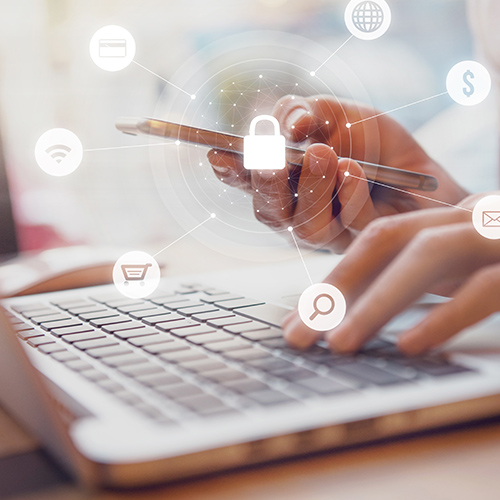 Device Security
iOS supports strong authentication including complex passcodes, which are the first line of defence
Touch ID uses a unique fingerprint identity sensor to make unlocking your device easy and secure
Data at rest is encrypted using a dedicated hardware processor
Remote wipe or local wipe is instantaneous, safeguarding data in the event of loss or theft
When a device starts up, every step in the process is checked to ensure integrity
New versions of iOS are authorised by Apple for a specific device, and an old iOS version from one device can't be copied to another. This ensures that the software update process is not manipulated in any way.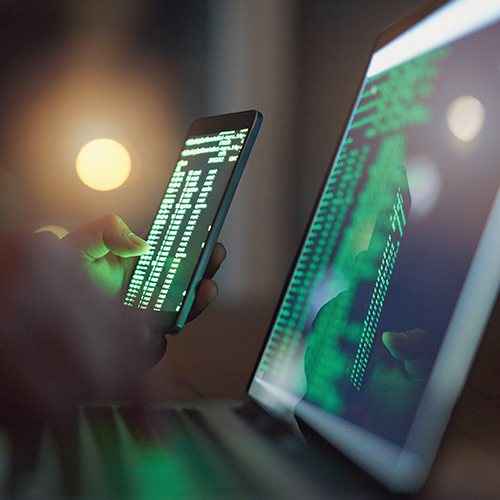 Network Security
iOS utilises proven technologies to connect to corporate networks seamlessly and securely, ensuring that users are authorised, and data is protected during transmission
Built-in apps including Safari, Calendar, and Mail use technologies that create secure connections to networks
Industry-standard Wi-Fi protocols, including WPA2 Enterprise, are built in to iOS, enabling authenticated access to corporate Wi-Fi networks. This gives users the highest level of assurance that their data is protected when they send and receive communications
iOS supports a wide range of industry-standard VPN solutions for secure remote access to company data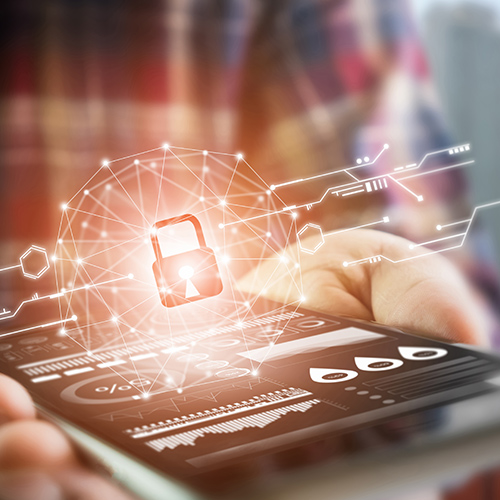 App Security
iOS provides layers of protection to ensure that apps are verified and that they protect user data
Robust developer programmes with legally binding agreements with Apple form the basis of strong app security, ensuring that developer identity is known
All App Store apps and even updates to apps are reviewed for functionality and integrity
Every time an app runs on iOS, its integrity and authenticity is checked through a system called code signing. And all iOS apps run in a sandboxed environment, so a website or app can't freely access data from other apps.
At BT, we take cyber security seriously.
Apple solutions can help you stay secure, and enable you to meet changing business models, employee and customer expectations. Get in touch with our team to discuss your Apple solution today.
View things you need to know
Source - Cisco Study - https://www.cisco.com/c/dam/en/us/products/collateral/wireless/cisco-on-cisco-cs-r4.pdf
Get the conversation started on your Apple solution
Call our team of Apple experts
0370 429 3010
---