Invest in iPad
Invest in iPad
Productivity meets simplicity

The way we work is changing. It's becoming an expectation rather than a dream of the next generation of workers in the UK, that they have the right tech at their disposal to support their increased mobility and their need to work more flexibly. That's where iPad comes into its element and simply works. Incredibly powerful, yet incredibly easy to use, iPad packs productivity everywhere it goes.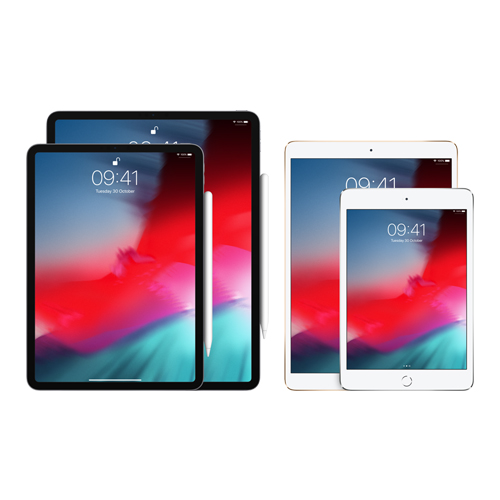 Why iPad?
Workers today are demanding so much more from their devices and in order to attract and retain a talented, modern and productive workforce you have to give them the best tools for the job. That's where the iPad family comes into its element. Not just capable, mobile and incredibly versatile, iOS 12 makes iPad more powerful than ever before.

No matter which iPad you choose, the immersive retina display and powerful 64-chip bit easily runs even the most graphics intensive apps. Plus, with over a million apps available on the App store, your users can truly take their productivity and creativity to the next level.

Invest in iPad and let your people do their best work. There's nothing else quite like it.
Shop now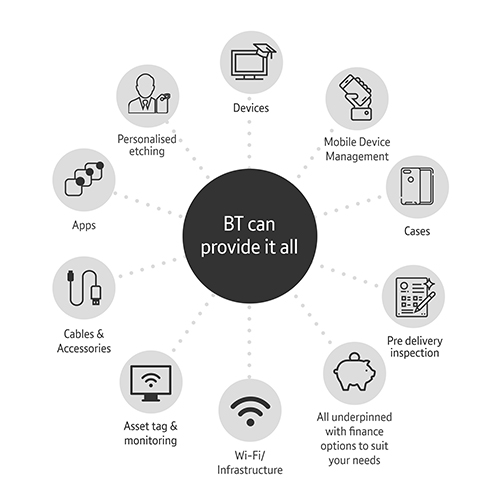 Why Apple and BT?
As an Apple Authorised Reseller, BT has years of experience implementing Apple solutions. We know Apple products extensively and can offer everything you need to make Apple devices the perfect fit for your workforce and make sure you're choosing the very best solution for your business.

Our team of experts can advise you from the start and give you as much or as little assistance as you need along the way. Whatever your strategy is for deploying Apple technologies, we can help you create a bespoke solution that makes the most of your investment.

With bespoke finance options available, implementing your perfect Apple solution can be quick, simple and cost-effective.
Learn more
Get the conversation started on your Apple solution
Call our team of Apple experts
0370 429 3010
---