Tech for Teachers

Tech for Teachers - free learning resources for teachers
Take a look at our free Apple in the Classroom resources and latest video series below
Would you like to get more out of your iPad in the classroom? Are you using them to their full potential? Below are 3 free resources for teachers that will help them to use the apps that come built into Apple products.

- Boost your iPad knowledge
- Other resources to enhance learning
- Teacher training with Apple
Boost your iPad knowledge - watch the series today
Below are 6 apps that come embedded into Apple devices. Watch our video series to learn easy ways you can use the apps in classrooms and lessons everyday to enhance learning outcomes.
Delivered by Apple Distinguished Educator, David Kirtlan
David was asked by Apple to become one of the UK's first Apple Distinguished Educators. He advised the programme, and helped to shape what the programme has become today. He remains one of only five individuals in the UK accredited to deliver Apple's Education Strategic Planning programme for schools. And, he regularly presents at Apple conferences, delivering on aspects of embedding training into established curriculums and elements of best practice.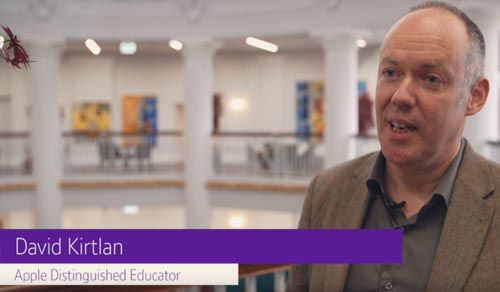 Book Creator
create, read and publish
iBooks
discover books you'll love
iMovie
turn videos into movie magic
Keynote
build stunning presentations
Swift Playgrounds
learn serious code on your iPad
Accessibility features
supporting teaching and learning
Other resources to enhance learning
Apple have a wide range of resources available, to help you get the most out of your learning environment. From saving time in the classroom, to having your very own digital teaching assistant. Be sure that Apple and BT can support you in the classroom and beyond.
Schoolwork app
Schoolwork is a new iPad app built to help teachers both save time and maximise each student's potential. With Schoolwork, it's easy to share class materials, get students to a specific activity in an app, collaborate with students, and view student progress.
Learn more
Classroom app
With Classroom, you can easily launch the same app on every student iPad at the same time or launch a different app for each group of students. Classroom helps teachers focus on teaching so students can focus on learning.
Learn more
Everyone Can Create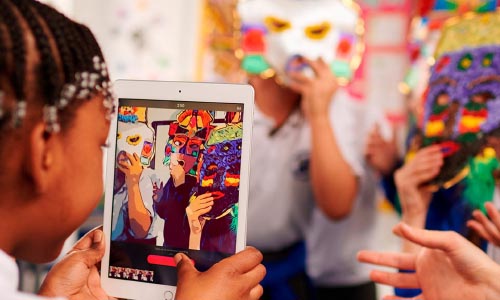 Apple designed Everyone Can Create to help bring creativity to learning in meaningful ways. It includes a collection of free project guides that introduce students to skills they can use to better express themselves through video, drawing, music and photography on iPad.
Learn more
Everyone Can Code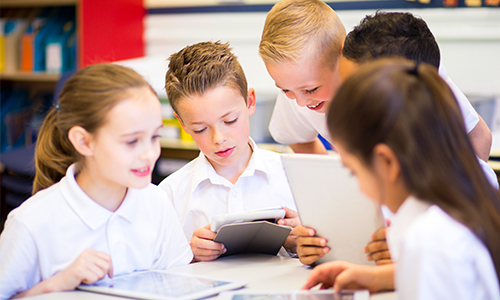 The Everyone Can Code curriculum can help teach coding to students of all ages and abilities, equipping them with the skills they need to succeed. Teacher guides provide a step-by-step course in teaching code, from introducing the basics on iPad up to building apps on Mac.
Learn more
Teacher training with Apple
Apple Teacher
Apple Teacher is a free professional learning programme designed to support and celebrate educators in using Apple products for teaching and learning.
The programme helps educators build skills on iPad and Mac that directly apply to activities with their students and earn recognition for the new things they learn. The programme is open to all educators and is a great way for schools and education authorities to offer free professional learning that their staff can work through together.
Learn more
When teachers sign up for Apple Teacher, they start a self‑paced journey through the Apple Teacher Learning Center and Multi-Touch Starter Guides for iPad and Mac. Whether they're new to Apple products or have been using them for years, whether they have a single device or one for every student — Apple Teacher has the tools educators need to use iPad and Mac to connect with all learners.
To become an Apple Teacher:
1. Sign up for the Apple Teacher Learning Center
2. Build skills using the Apple Teacher Starter Guides
3. Collect all eight badges for either iPad or Mac by taking interactive quizzes and get recognised with an official Apple Teacher logo.
See how we've helped an Apple Distinguished School
For further advice on which device would best suit your requirements, or on how to create a full Apple solution...
Get the conversation started
Call us for free, no obligation advice
Contact our Education IT Specialists:
0870 429 3020
btbd.publicsector@bt.com
---
---