solutions
BT's Apple products & solutions for education
BT can help you implement a complete Apple eco-system for your learning environment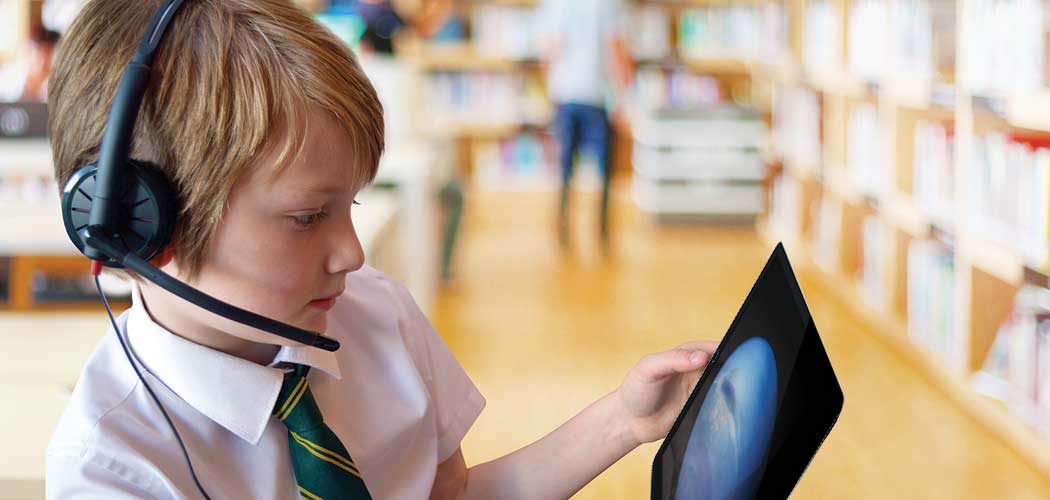 From fulfilment of Apple devices, to end-to-end Apple-based complete classroom solutions, BT is here to help.
Provision: The right Apple devices, ready to go when you need them
BT knows IT hardware and accessories.
Huge choice of Apple products, delivered next day
BT Business Direct's heritage as an IT reseller means excellence in the provision of Apple hardware, accessories and peripherals - delivered to your school or college on time, every time. Our complete range includes everything your students could need, including cases, accessories, peripherals and storage, with next day delivery available on most lines.
Protect your Apple investment and maximise learning time
The last thing teachers and school administrators want to do is waste time sorting problems. At BT, we offer warranties, insurances and break/fix to swiftly deal with issues arising from loss, damage or rare technical faults. We also provide asset tagging and etching services to help you identify and keep tabs on your Apple investment.
Make the most of your school or college's budget and maximise your financial flexibility
With our range of finance options, BT can help your school or college to spread the cost of your Apple investment, avoiding a big capital outlay and helping you to budget better. And if you're considering parental contribution in order to improve the affordability of your project, then BT's ComputAbility 1:1 programme is just the ticket.
Apple devices
Cases & storage
Peripherals
Asset tagging & etching
Warranty & insurances
Break/fix maintenance
Financing & funding
Enable: Create the right environment for your Apple project's success
BT knows what it takes to underpin success.
Technology-based learning relies on a robust infrastructure and dependable wi-fi network
When it comes to getting your IT foundations right, you can trust an expert like BT. From your internet connectivity to your wireless network provision, BT understands exactly how technology should underpin operational goals in the education sector. We can design, implement and optimise wired and wireless networks for robust and reliable performance - with built-in security of course. We've summarised this in our "technology blueprint for education" - take a look at our Connected School or Connected College videos to learn more.
Trust your Apple roll out to BT's experts - including Apple iOS and Mac deployment  
Whatever the size of your school or college's Apple project, you can trust BT. For larger projects with more complexity, we can provide experts to help you with both the project planning and in-life management phases.  We can also help you to support and deploy Apple Mac and iOS devices into your education environment.
Device enrolment programme (DEP) and mobile device management (MDM)
Whether you're deploying 1 or 1,000 Apple devices, we'll get them set up and ready for your students and staff to use straight from the box. With Apple's device enrolment programme, large-scale deployments of iPad, iPhone and Mac are seamless. Thanks to automated mobile device management (MDM) enrolment, each device is immediately configured with account settings, apps and access to your school or college's services over the air when activated. There's no need for staging services and no need for your staff to physically access each device to complete setup.
Everything you need to create the perfect learning environment
From Apple devices to accessories; interactive whiteboards to 3D print; and headsets to locking solutions, BT offers everything you need to create the ultimate connected classroom - all from one supplier.
Wi-fi & infrastructure
Project management
Deployment planning
Learning environment
Device Enrolment Programme (DEP)
Mobile Device Management (MDM)
Transform: Break new ground in teaching & learning
BT knows how to maximise your investment.
Make the most of Apple technology in the classroom with the support of Apple Professional Learning 
Once your Apple project is deployed, we'll help you to fully exploit the benefits of your investment, starting with educating your educators. Via access to a network of UK-wide Apple Professional Developers, we'll help you embed use of Apple devices in the classroom so your teachers will:

Become familiar with the features of Apple devices & apps, and understand how they can be applied to improve the teaching and learning experience
See how devices can improve productivity, collaboration and sharing, so educators and students get more done, more easily
Understand how devices and apps can support learners in improving key skills like literacy, numeracy and communication
Use devices and apps to bring curriculum based learning to life in specific subjects such as science and history

Extend your teaching capability beyond the physical with BT Tute
Now you've got all your technology in place, you can open up a new world of learning possibilities - like Tute. Tute has reinvented the e-tutoring model to make learning more affordable, accessible and flexible. It improves student outcomes by teaching in small, engaging groups, and allows extension of your curriculum with specialist subjects. Tute supports intervention and enrichment strategies and promotes an all-inclusive policy with teaching that knows no physical boundaries. Click here to learn more about BT Tute.
Apple Professional Learning
Tute virtual learning platform
---
Get the conversation started
Call us for free, no obligation advice
Contact our Education IT Specialists:
0870 429 3020
btbd.publicsector@bt.com
---