Do great things
The best Windows yet is here. Keep your business protected while simplifying your IT. Windows 10 delivers more personal and productive experiences and lets you effortlessly switch between devices for maximum productivity. Designed to change your expectations. Windows 10 PCs do more. Just like you.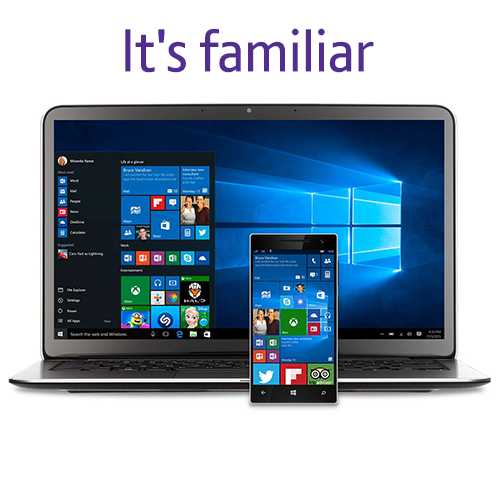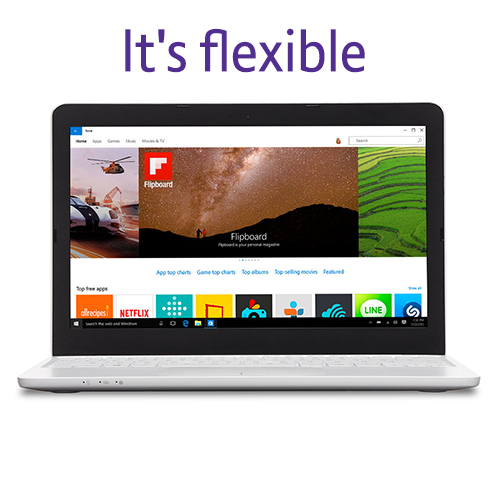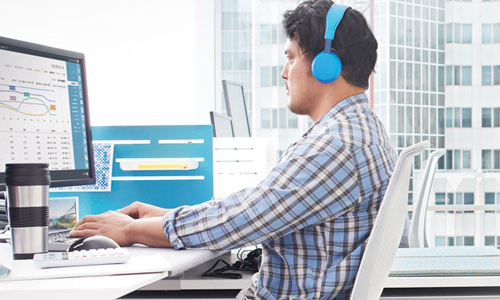 Make the web work the way you do
Microsoft Edge will help you move from 'browsing' to 'doing'. You can write or type notes within a web page so that you can easily share what you've got to say with others.
Multi-doing helps you to get 'done' faster
You can now snap up to four things on one screen at the same time and create virtual desktops whenever you need more spare or want to group things by project. or smartphone.
The most secure Windows yet
and built to stay that way
Windows 10 delivers comprehensive, built-in and ongoing security protections that you can trust – including Windows Defender Antivirus, firewall and more. By staying up to date, you're assured of the latest features and protection – at no extra cost to you. Windows 10 makes it easy by automatically checking for the latest updates. You'll get new features and the latest security enhancements to help ensure that you're always protected in an online world. Best of all, you can select the time most convenient for you. Simply set your active hours. Keep your PC safer with trusted antivirus protection built-in to Windows 10. Windows Defender Antivirus delivers comprehensive, ongoing and real-time protection against software threats like viruses, malware and spyware across email, apps, the cloud and the web.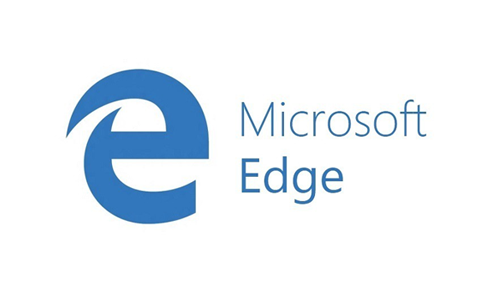 Windows Defender SmartScreen1 is built into Microsoft Edge, to help keep you protected from malicious websites and downloads.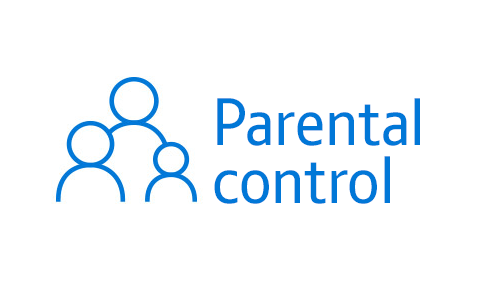 Windows lets you set family-protection controls for Windows 10 and Xbox devices, including website access, time limits on devices and which apps and games can be seen or purchased.
Windows Firewall is designed to keep hackers and malicious software from gaining access to your device through a network or the Internet.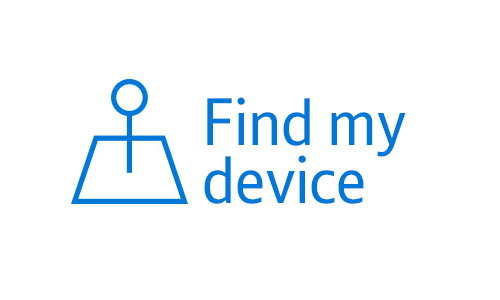 If your Windows 10 device is lost or stolen, the Find My Device service can ring, lock and erase your Windows phone or map the location of your device.
Meet Cortana, your truly personal digital assistant.
Cortana works across day and your devices to help you get things done. It will learn more about you over time becoming more and more personal.
Key Benefits


Provides updates
Cortana will let your users know about upcoming events and meetings, let them know what their day looks like and providde the latest information relevant to their interests.


Search for you
Using Cortana is the fastest, easiest way to search for stuff on devices, the cloud and the web. As with all requests, your users can type or talk to Cortana.


Gives reminders
Your users will receive reminders of meetings and other events coming up so they'll be prepared ahead of time.


Complete tasks
Users can ask Cortana to set alarms, set up meetings, give someone a call or email and much more, just like a personal assistant.