Samsung Galaxy Book
A new chapter for the PC

Work without interruption. The Galaxy Book runs smoothly and efficiently to help you stay on track. Engineered with the 7th Gen Intel® Core™ processor, Windows 10 and an in-box island type keyboard, it's a 2-in-1 designed to keep you productive The Galaxy Book has all the performance you need to keep you multitasking on the move.
The sleek and sturdy Samsung Galaxy Book provides exceptional functionality, versatility and portability to your business. The powerful Intel® CoreTM i5 processor, Windows 10 operating system and longer-lasting battery give you power, reliability and top-notch computing capabilities, whether you're in the office, or on the move. The enhanced AMOLED screen, backlit detachable keyboard, and advanced S Pen are all part of the package. So if you want to combine the convenience and portability of a tablet with the performance and usability of a laptop, your search is over!
---
Stay productive, be creative and keep connected with the Samsung Galaxy Book.
The Galaxy Book has superb web connectivity, USB Type-C connectors, it supports secure and rapid downloads, and connects seamlessly with your Samsung smartphone with Samsung Flow.
Productivity

Light and compact. The Galaxy Book is a 2-in-1 that combines the productivity of Windows 10 and pre-installed Microsoft Office1 with quality features like the detachable, backlit keyboard and a bright, crisp AMOLED screen as standard.

Creativity

With an enhanced keyboard, included S Pen and three adjustable viewing angles, the Galaxy Book is designed to let you work the way you want and need to. You'll be able to easily create and record ideas anytime, anywhere whether you prefer to type or write and draw.

Performance

Expect and get the power of a laptop from a 2-in-1 with the Galaxy Book. You'll get a fast charge, long life battery. But more than that, benefit from rapid download speeds, expandable memory and a powerful processor. All of this combined gives you the capacity and productivity of a laptop, no matter where you are.

Connectivity

The Galaxy Book has superb web connectivity,2 and USB Type-C connectors so it really can replace your laptop. Don't worry, security is still key, the Galaxy Book supports secure and rapid downloads. Even better, it connects seamlessly with your Samsung smartphone when you use Samsung Flow so your devices all work together, so you can be even more productive.
---
Supreme vivid imagery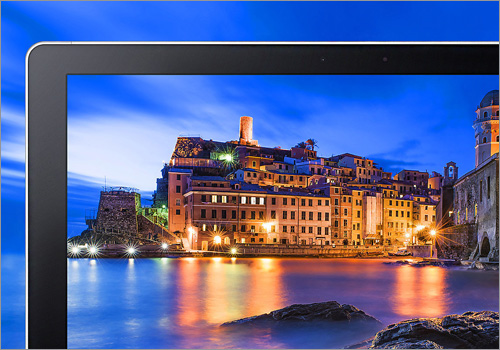 Whether you're working on a presentation or watching a webinar, all your content is brought to life on screen, brilliantly. The Samsung Galaxy Book is available in either a bright and crisp 12" AMOLED display or 10.6" FHD TFT display. Plus, on the Galaxy Book 12" you can fully immerse yourself in High Dynamic Range (HDR) videos which provide stunning detail and true-to-life colours.
Streamlined for mobility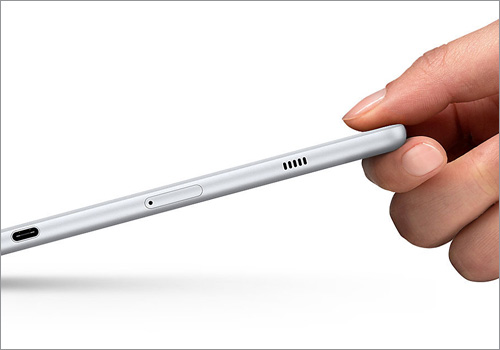 Defy convention. Slim and lightweight, the Galaxy Book's portable design makes it the ultimate content companion, wherever your creativity takes you. The eye-catching design and dimensions alongside the impressive functionality make this new Samsung 2-in-1 perfect for carrying your life on the go.
Optimised productivity
The Galaxy Book provides unbeatable versatility to work the way that's best for you. Use the adjustable angles to boost your typing capabilities, and make everything; from drawing and sketching, to note taking and marking documents; easier to do, even when you're working with S Pen. You can choose from 4 dynamic viewing modes on the 12" Galaxy Book, or 3 viewing modes on the 10.6" version.
A refined S Pen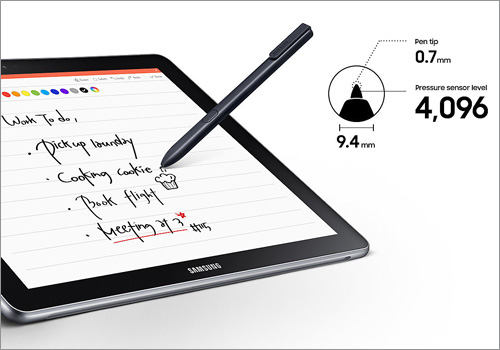 The new S Pen is included in the box and offers so much more than a stylus. It's optimised for your applications3 to open up a world of possibilities and help boost your productivity. With pressure sensors for enhanced sensitivity, comfort grip, ultra-precise 0.7mm tip and battery-free operation, you'll get a pen like experience on your PC.
Maximised power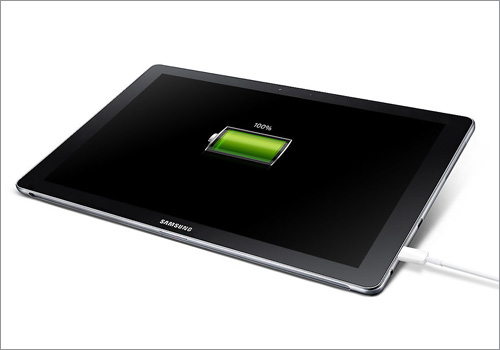 Get a battery that takes you through the work day and beyond. The Galaxy Book gives you up to 11 hours4 of continuous usage on a full charge, so you can work or enjoy content whenever you want, without any disruption. It's powerful enough and is designed to last even longer, so you get everything done.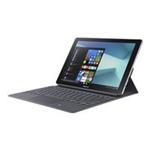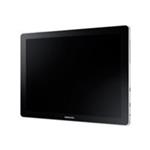 View things you need to know
Payment required for Microsoft Office 365 after 1 month trial.
Wi-Fi and 4G/LTE products within the range are available.
Not all applications available on the Samsung Galaxy Book will be optimised for S Pen, please check individual apps for more information.
10.6 inch model grants approximately 9 hours, whilst the 12 inch model can last up to 11 hours.
The 10.6 inch model has the TFT screen and the 12 inch uses the sAMOLED screen.
A 7th generation Intel Core i5 processor is used in the 12 inch model and the 10.6 inch has the m3.