Meet the Lenovo family for business
Why Lenovo for your business?

Lenovo power the work lives of professionals across the world. Engineered to maximise productivity, their business computing range is durable, reliable and secure. With a range of Desktop PC's, Laptops and 2-in-1's Lenovo can cater for all your business needs.

25 years of ThinkPad
In 2017, the ThinkPad celebrated its 25th birthday. To commemorate 25 years of ThinkPad, Lenovo have paid homage to some of the original aesthetics of their first model, while maintaining the powerful performance and mobile agility of today's configurations.

The ThinkPad has come a long way since its creation in 1992. It's been to the top of Mount Everest, and to the depths of the ocean. Scientists used the ThinkPad to study biodiversity in the canopies of rain forests and it has also travelled the entire length of the Blue Nile and the Nile River. NASA enthusiastically embraced the ThinkPad, on both the International Space Station and the Mir space station.

ThinkPad is even part of the permanent collection at the Museum of Modern Art in New York City. It's no small wonder then, that more than 100 million of these amazing devices have been sold!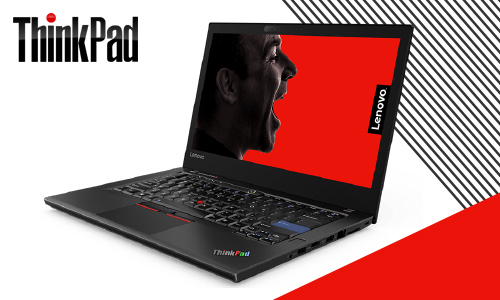 ThinkPad 13
Productivity on the go
ThinkPad 13 provides a perfect blend of mobility and productivity to keep your business moving. It's durable and built to pass Military Specification tests, so can certainly handle the travails of your office and day-to-day activities.

Despite the durability it's still a very light device with a high battery life and is ideal to keep you working on the move.
View our ThinkPad 13 range
ThinkCentre M-series
The ultimate business machine
Dependable and productive, the M series are great to power the core of any business. These industry-leading business machines are stable and manageable, making them an ideal solution throughout your organisation. They're available in tower, slim and tiny form factor. So whether you've lots of space to work with, or feel like you have no desk space, there's a ThinkCentre for you, and no matter which size, you won't be compromising on the power or quality.
View our ThinkCentre M range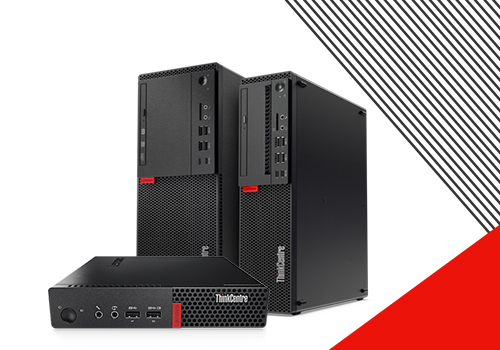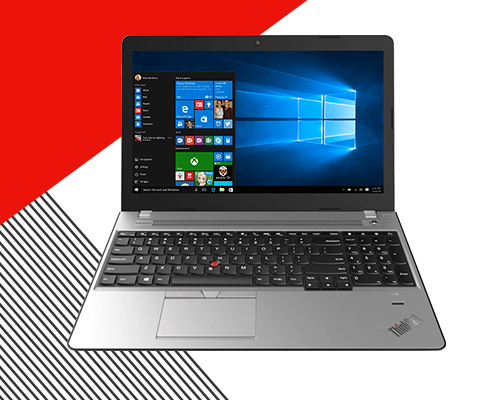 ThinkPad E Series
A companion for every day
The ThinkPad E Series is designed to enhance productivity. It has fast processing, a hi-res 15.6" display and an ergonomic keyboard as standard, without having to over-stretch your budget.

The E Series is built for business; with Windows 10 offering all the best features of Windows, an optional finger-print reader to save time logging into your device, and a Trusted Platform Module function so you can rest easy that your data is encrypted and kept safe. Plus with a built-in HD webcam and dual-noise cancelling microphones, you can link up with your colleagues and customers with ease.
View our ThinkPad E Series range
Miix Series
Powerful like a laptop, agile like a tablet
The Lenovo Miix is designed to be different. This detachable 2-in-1 transforms from a laptop to a tablet with ease, and can support you wherever you need to go. This range also features the latest SSD technology, enabling the device to boot up in seconds, and as there're no spinning parts in the SSD's your machine will be much quieter as well.

Featuring a FHD+ touchscreen with the mobility of a tablet and the power of a laptop, the Lenovo Miix is a great asset to any business.
View our Lenovo Miix range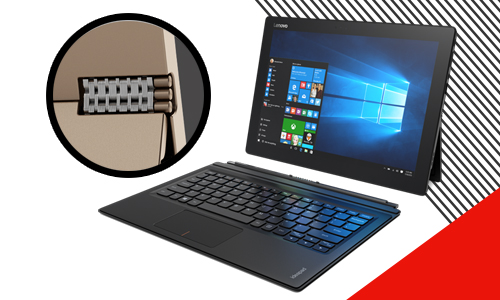 Want to configure your Lenovo devices?
Speak to our IT specialists for free no obligation advice
0870 429 3010