BT Whole Home Wi-Fi - Guaranteed wireless for your business
A set of three discs that work out of the box to blanket your business in Wi-Fi. Even when you have multiple devices connected you won't lose speed, so you can download, email and video conference all at the same time. An essential for businesses that rely on wireless connectivity
Works with all broadband providers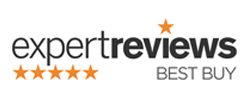 "Performance is stellar across the board… even in the trickiest of spots I was getting a strong signal"
"Fast, reliable and easy to set up. The best mesh system at banishing wireless dead spots."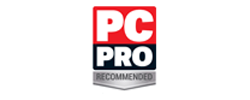 "BT's multipoint wireless system delivers on its promise, with a fast, reliable signal throughout"
£66.66 ex VAT £79.99 inc VAT
Quicklinx:
CVVTWS00
| Mfr#:
091073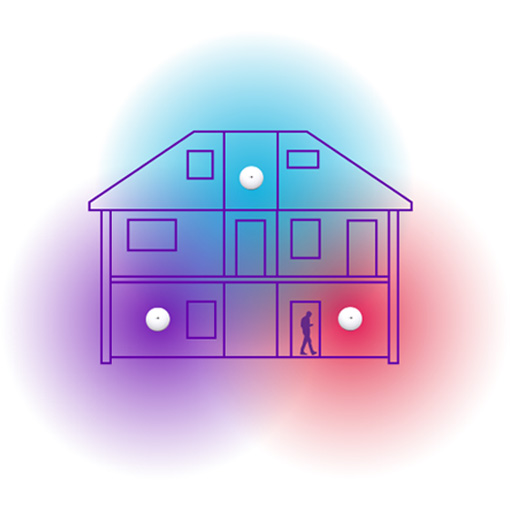 A mesh Wi-Fi network that works
Even with multiple devices connected you won't lose speed meaning you can stream, watch, share and download anywhere in your office network. Our intelligent Whole Home Wi-Fi app will tell you where to put each disc to get the best connection, and each disc self-configures so that they know where you and your devices are, delivering the strongest and fastest connection to where you need it most.
Wi-Fi that puts you in charge
See who's online: It's easy to see which devices are online and connected to your office network, keeping you in control.
Intelligent routing: Built-in wi-fi technology automatically connects your devices to the disc that will give you the fastest and strongest signal as you move from room to room.
Secure guest network: Create a separate network for guests and keep your office network secure. It's easy to share access details via the app, see which devices are connected and block any you don't recognise.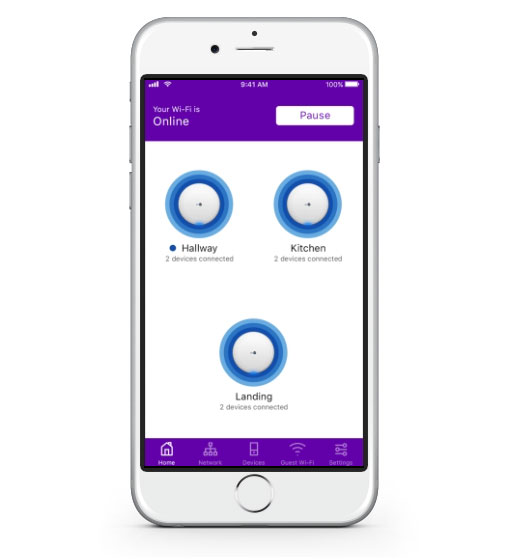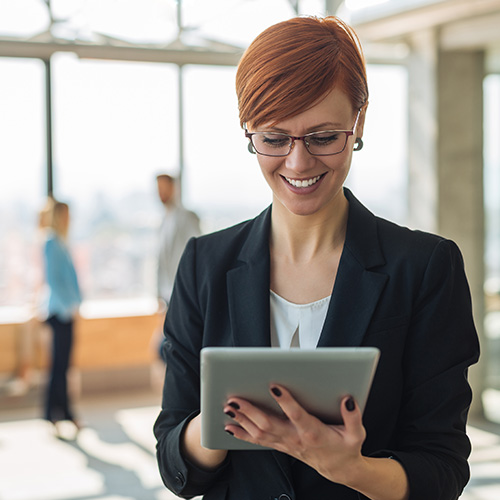 100% coverage in minutes
Step 1: Download the App
Step 2: Connect one disc to your router
Step 3: Follow the app guidance to place the other discs around your office
Step 4: Connect your devices
Need help setting up?: Download the user guide here
Tech Specifications
The three discs might be small, but their four built-in 2.4GHz and 5GHz antennas pack a mighty AC2600 wireless punch. One network, no loss of signal. Three 2400 11ac Wi-Fi repeaters give the strongest coverage you can get.
Wireless Connectivity
AC2533 (1733 +800M) Dual-band concurrent Wi-Fi
IEEE® 802.11b/g/n 2.4GHz-256QAM support
IEEE® 802.11a/n/ac 5GHz-256QAM support 6/12
Self-configuring network for maximum coverage
Hardware
Powerful dual core CPU
1 x auto sensing 10/100/1000Mbps Ethernet WAN/LAN port
Wireless network settings card
Wi-Fi roaming
Wi-Fi roaming – IEEE® 802.11k/v
Wi-Fi Band steering
Antennas
2.4GHz band - 4 transmit/receive
5GHz band - 4 transmit/receive
1. Introduction to Whole Home Wi-Fi:
2. How to set up Whole Home Wi-Fi:
3. Smart scheduling and Bedtime mode:
4. Set up Guest Wi-Fi:
5. Adding an extra disc: