If your school is still running Windows 7, now's the time to upgrade. Windows 10 devices come with a wide range of features that can enhance teaching and learning. Plus you can take advantage of Teams and Learning Essentials with Office 365 Education.
Moving to a modern classroom doesn't have to be difficult. We've partnered with HP, Microsoft and Tablet Academy to create our 'modern classroom package' for 30 pupils. It wraps up all the essentials you need to get a whole class enabled with modern devices, in one straightforward package. Simple.
Move to a modern classroom with 3 easy steps
1. We're the perfect partner for your school
Whether you're still thinking about your school's IT strategy or you have a full plan in place, BT can help you with your vision. As well as supplying hardware and software, we can provide expert advice and support on the best options for your school. Our team of education specialists can help.
We have strong partnerships with Microsoft, HP, Lenovo and more, plus tonnes of experience helping schools transform the way they teach and learn. Our team of education experts can guide you on your IT journey, from choosing which devices suit your needs, to becoming a 1:1 school. Whatever you need, we can be your trusted advisor.
Take a look at our 'about us' page to learn more.
Find out more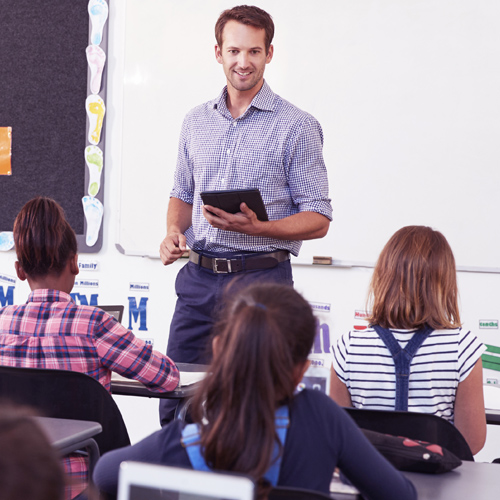 2. An easy to implement solution
We've come up with an ideal modern classroom package1 for a class of 30 pupils. With one easy-to-understand cost, it includes all the essential elements you need for a rounded solution. Plus, there's now ways you could save even more money thanks to both HP for Education's trade-in promotion2 and a £1000 voucher3 to spend on future purchases at BT Business Direct.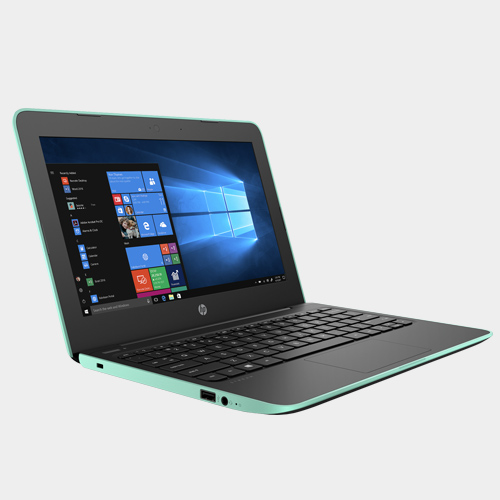 The right devices
30 x HP Stream Pro 11 Laptops1
The right care pack
3 years with next business day repairs1
The right storage
32-device mobile AC charging trolley1
The right management
HP TechPulse1
The right training
Tablet Academy CPD training4
The right finance
Outright purchase or leasing5
Find out more
Get a £1000 voucher to spend at Business Direct when you buy this Modern Classroom package3 before 31/03/20
3. Get your faculty invested with the right training
We've partnered with Tablet Academy to provide you with professional development services that are delivered as practical, hands-on group training sessions, or one-to-one support (including co-teaching).
They're all designed to focus on the appropriate use of technology in the classroom, getting educators on board and helping to ensure that technology is adopted for maximum effect in the classroom.
Professional development
Delivered by experienced educators, the training sessions are created in consultation with your organisation to ensure relevant outcomes are achieved.
Tablet Academy trains an average of 12,000 teachers a year and courses are tailored to meet each school's individual requirements. They often include such modules as:
Office 365 (Teams, OneDrive, SWAY etc.)
OneNote in the classroom
Minecraft: Education Edition
Computing curriculum
Robotics and programming
Using technology to support SEN students
And more…
Modern Classroom package incudes these specific promoted SKUs only which are: 30 x HP Stream Pro 11 devices (manufacturer's code: 6EB93EA); 30 x HP Care Packs which give cover for three years with next business day response (manufacturer's code: UQ992E); 1 x Lapcabby device AC Charging trolley (manufacturer's code: LAPM32V); 30 x HP TechPulse Analytics Proactive Management subscription licences covering 3 years (manufacturer's code: U9QE7AAE HP); and 4 x half day training sessions delivered by Tablet Academy (see point 10 for details). Leasing via HP Financial Services Ltd is optional.
Up to £3000 cashback is available directly from HP for Education when you trade in 30 qualifying devices. Trade in applications must be made with HP for Education separately. For more information, qualifying products and HP for Education Terms and Conditions see: https://2019.hpfe.com/gb/en/pages/edu/terms
£1000 Voucher Offer ends 31/03/2020. The £1000 will be awarded in the form of a voucher code. The value of the voucher code will be £1000 GBP ex VAT. The voucher code is valid for 6 months from date of issue, after this date the voucher code is void and cannot be redeemed. The voucher code is for 1 time use only. You can use the voucher code as part or full payment against your order, though please bear in mind that we are unable to give change so you must spend the full face value of your voucher code in one single transaction. Voucher code is not transferable or exchangeable for cash. Voucher code can be redeemed against online orders at www.businessdirect.bt.com or by talking to one of our IT Specialists at BT Business Direct on 0370 429 3020. Voucher code is not valid to be spent in any other part of BT. Voucher code cannot be redeemed against 'B-Grade' products (i.e. those products that are not sold as new). Voucher code cannot be redeemed against delivery charges and you will need to pay for delivery separately. You can use your voucher code to claim money off the basket total of your order at the checkout. One voucher code per school only will be awarded even if multiple modern classroom packages are purchased. Voucher code will only be awarded to schools in the UK. Schools are only eligible for a voucher code when a full modern classroom package as described in 1. Above is purchased and shipped before 31/03/2020. Voucher code will be set up and activated within 30 days of the shipment date of your package. At point of purchase, you will be asked to provide a contact name and email address for the recipient of the voucher code. You will be notified by email of your voucher code and expiry date.
Tablet Academy training is delivered by Tablet Academy. Dates for delivery of service sessions are subject to availability. The client will be provided with a Principal Consultant as a primary contact. A half-day or full-day session grants the client the exclusive use of one Tablet Academy Consultant or Trainer. If additional Trainers are required these will be classed as additional sessions and separate charges will apply. If the Trainer/Consultant assigned as the lead contact for a booking is not available on the date of delivery, Tablet Academy will endeavour to provide an alternative member of staff or reschedule the session delivery for an alternative date. Package includes travel and accommodation in UK only. For any training overseas, there would be a travel and accommodation fee. A "half-day" is defined as a maximum of 4 hours on-site, with up to 3 hours of training being delivered.
Leasing is provided by HPE Financial Services and is subject to a successful finance application. For full terms and conditions which apply see https://www.hpe.com/us/en/services/financial-services.html
Contact your BT IT Specialist on 0370 429 3020 for complete package price which is exclusive of VAT and delivery charges.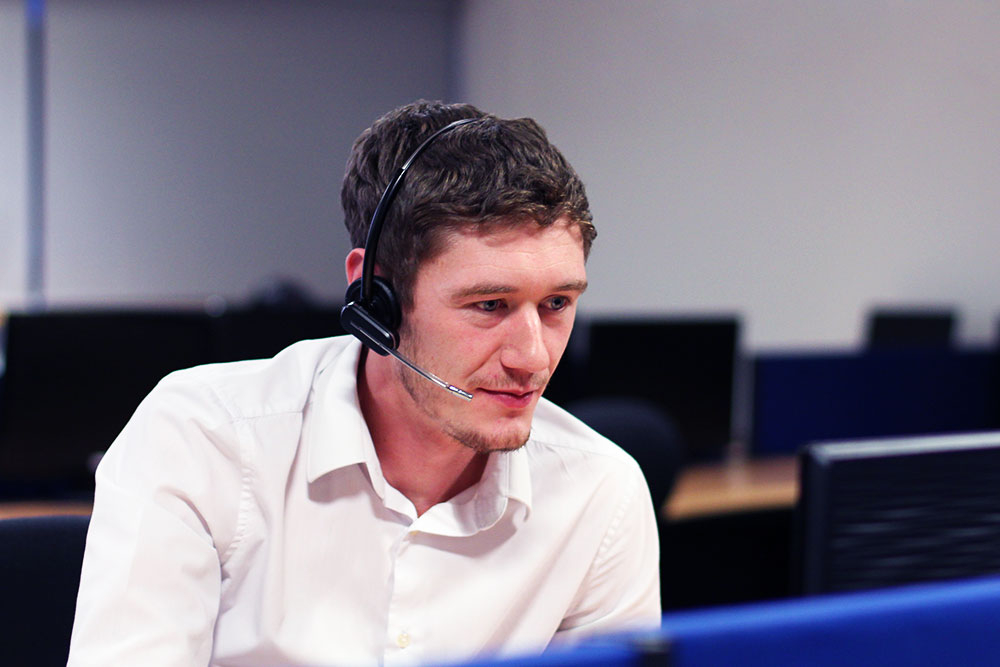 For pricing6 and advice on your journey to a modern classroom
Contact our Education IT Specialists on 0370 429 3020
Get in touch
Calls cost 3p per minute plus your telephone company's network access charge
---