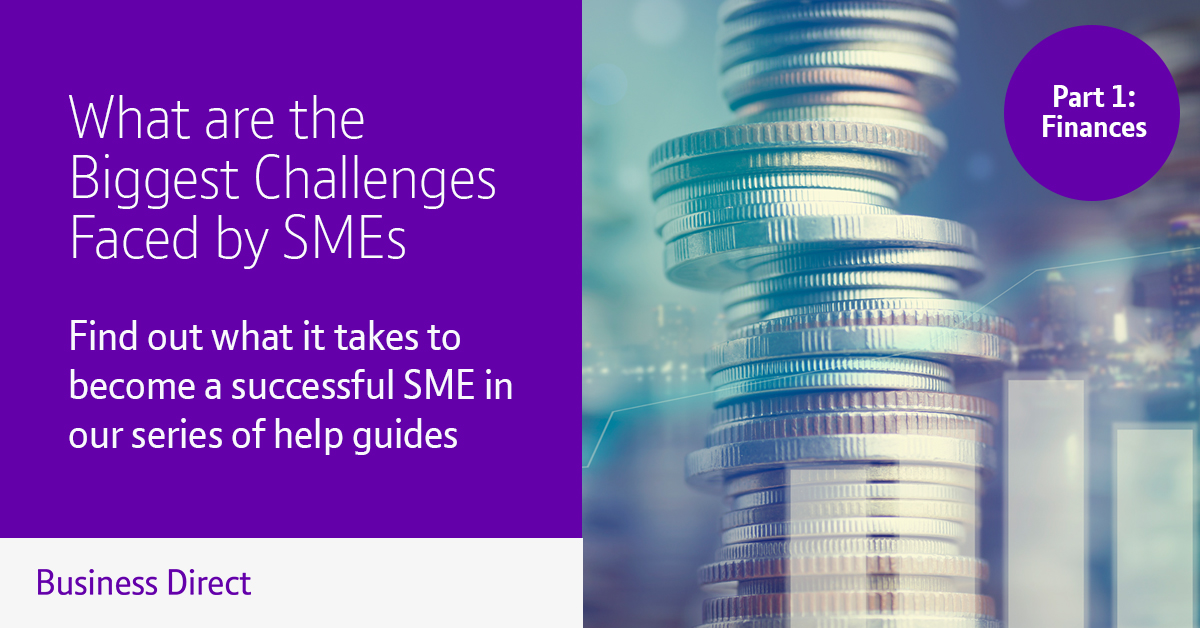 Depending on the sector the types of challenges faced by each business will vary. In the modern world of business there are always new technologies being released that are designed to maximise productivity, improve morale, reduce expenditure and to make life simpler for business owners, employees, clients and customers alike.
From a technology perspective the challenges faced by SMEs range from the types of software to install to help staff, through to complex IT security measures designed to encrypt confidential client information as much data is sent via email.
At the heart of most problems is, as you might expect, money. The budget often dictates what is available to you. In the first in our new series of guides for SMEs we'll cover how to overcome some of the financial challenges you may encounter along the way to making it as a successful business in your industry.
Budgeting for the short and long-term
Money makes the world go round, and that statement couldn't be truer in the world of business. As we've mentioned already, money is the deciding factor in the majority of business decisions and it's especially important when it comes to IT investments and buying the equipment you need to not only get the business off the ground initially, but to keep it moving forward at the right pace.
Business owners and to an extent their employees might have their own ideas of what they want and need in order to produce their best work, but if it's out of the price range – for the time being at least – then it's important to find a compromise.
This doesn't necessarily mean shopping around to see if you can find a certain range of laptops or desktop PCs at a cheaper price, it means looking for similar laptops that maybe don't have such high specifications and are within the price range.
Budgeting on equipment doesn't have to mean "bargain basement" it just means being smart with your finances. As an SME it's vital to invest every penny wisely, especially in the early days, so that there is the potential to invest in staff, more advanced equipment and larger premises down the line when the business keeps rolling in.
Providing business laptops for employees
One method that a lot of businesses implement in the early days is to provide all members of staff with their own business laptops, that way they are able to work anytime anywhere and with so many members of what is potentially a small team heading out to pitch for new business this can be highly beneficial. (It also means that staff don't have to use their own equipment which helps when it comes to insurance!)
As the team grows you can then look to invest in more static devices and larger storage solutions to help cope with the growing workload, especially when people start to spend more time in the office finishing off work or preparing projects that are better suited to desktop PCs over laptops and tablets such as elaborate design work or presentations.
Over the next few weeks we'll be covering more of the key issues affecting SMEs, along with our advice on how you can overcome them.
 So come back to the Business Direct blog next week where we'll be discussing how getting your on and offline storage and PC security right from the outset can set you on the way to success.