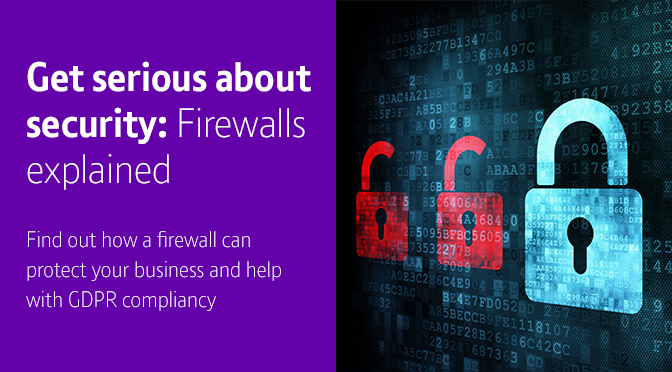 Why is a firewall important for my business?
Not many businesses would operate without locks, alarms and CCTV cameras protecting their premises from intrusion and theft. But protecting your computer systems is equally important, to prevent critical business operations being disrupted, or even worse, your private data or intellectual property from being stolen.
Security measures are under the spotlight with the upcoming GDPR changes taking effect in May. You need to be able to prove that you've taken reasonable steps to protect your customer data in the event of a breach. And a firewall is the cornerstone of any network security strategy.
Continue reading Get serious about security: Firewalls explained →