If we talk Artificial intelligence, what does this mean to you? Seagate recently launched a new kind of SkyHawk — it's their SkyHawk AI hard drive, the first drive specifically created for artificial intelligence (AI) enabled video surveillance solutions, with capacities of up to 10TB.


What is SkyHawk artificial intelligence?
Technology is advancing. Both in how we use it, and the types of technology. A lot of us require a new kind of support for analytics at the data device level. Seagate announced SkyHawk AI is the first drive that meets this new need. SkyHawk AI handles the intensive computational workloads that accompany AI work streams.
It provides exceptional bandwidth and processing power to manage always-on, data-intensive workloads, while simultaneously analysing and recording footage from multiple HD cameras. This eliminates the need to analyse video information after it's been recorded, understanding what's happening over long periods of time, find patterns, and then develop actions plans to improve public safety, security, traffic patterns, parking management, mass transit, retail footfall and much more.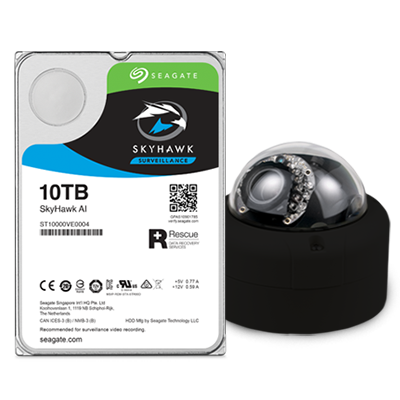 Or, from reviewing footage from a crime scene after the fact, to find evidence that can help solve the crime, saving us the most valuable thing of all, time! Just imagine the man power that could save you!
What is the big change?
Today, video cameras and security systems are evolving new on-board analytical capabilities. These help us understand real-world situations immediately, and keep people safe in real-time.
Artificial Intelligence (AI) built into video systems will enable them to process, analyse and recognize patterns locally. Until recently, these systems depended on the processing power of Cloud data centres to manage all levels of this analysis.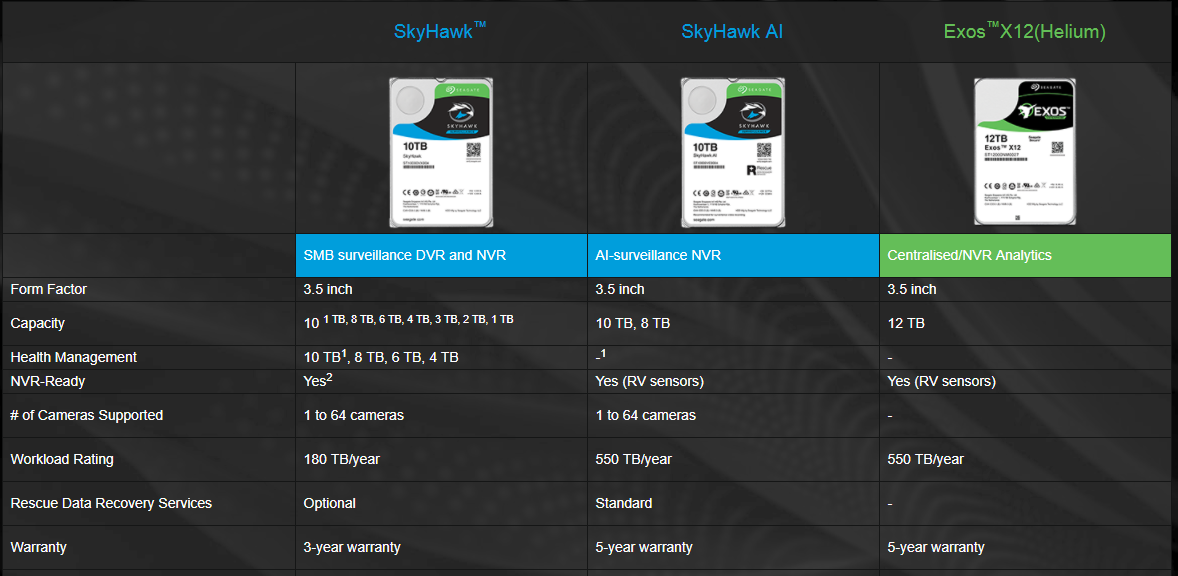 What does it mean for us?
Cities, towns, businesses, and even motorways are now becoming 'smart', and as such the number of surveillance cameras has drastically increased. Just consider the high amount of data that comes with storage and analysis. The need for efficient collection, analysis and application of data has become more critical now, than ever. Seagate recognise how incredibly important your data is, and as such have their Rescue Data Recovery Plans. Whether there is a hard drive mechanical issue, natural disaster, data corruption or virus, Seagate has you covered. Seagate provides industry leading data recovery and it's all done in-house at one of Seagate's secure design labs. Imagine the peace of mind!
Thinking of giving SkyHawk AI a try? Your man power will be reduced, and a streamlined work stack elevating your workforce. Think about that!
To view our full range of SkyHawk AI, click here.
Source:
https://www.seagate.com/gb/en/internal-hard-drives/hdd/skyhawk/