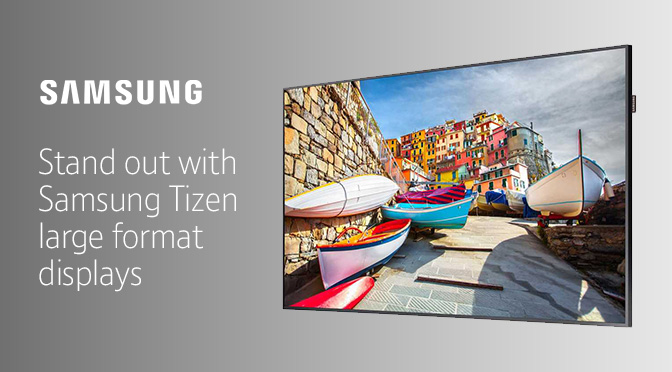 A large format display can be used in all kinds of ways in an office and Samsung have produced a screen that's built to handle any business need with efficiency.

Whether you use it in the foyer to give staff and visitors important notices about the business or throughout the office to liven up a work space, this screen is ideal for the job.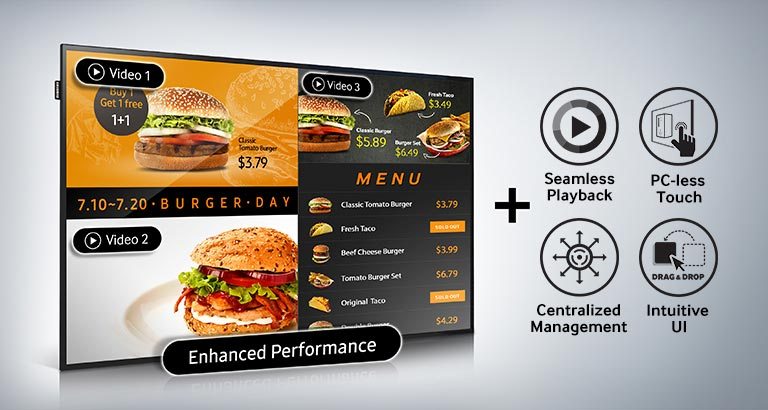 The Samsung PM43H 43″ display has lots of fantastic features
Enjoy a consistently clear and crisp picture with elevated brightness and refined image sharpness at all times. Be confident that the screen will display your message exactly as you intend.
The non-glare frontal panel works to reduce natural and ambient light making sure that your content is readable in any location. This is very important when using large format displays in rooms that are well lit with lots of natural light, you do not lose out on screen real estate.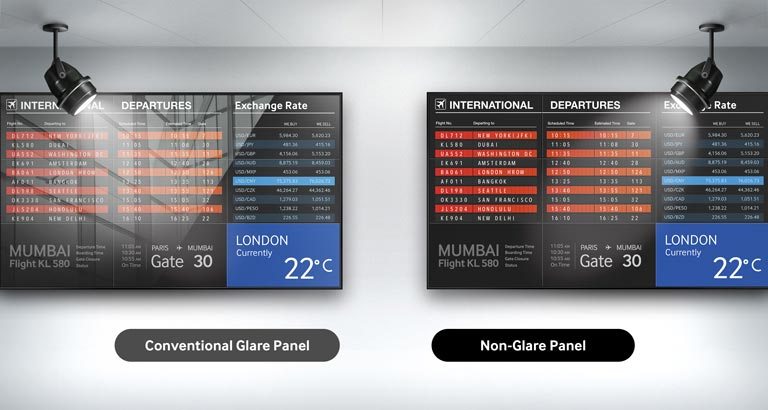 Utilising its sleek design this display looks good in any office. At a slim depth of just 30.5mm it can hang anywhere inconspicuously and without getting in anybody's way.
Embedded with a media player powered by TIZEN™ this allows for a stronger, faster and more stable performance. Making this large format display easy to manage and a fantastic signage solution.
For more information about signage solutions then call our IT specialists on 0870 429 3010 and get the conversation started. Our experienced team will be able to able to offer helpful advice and talk through the needs of your organisation.
Visit our website to view the Samsung PM43H 43″ Display today.