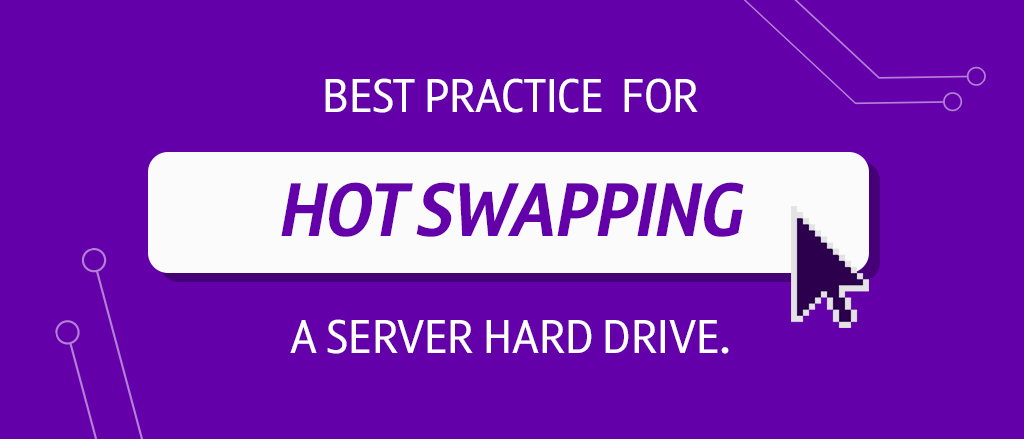 In keeping with our recent focus on storage and the various solutions available to your business, we thought it would be useful to offer some tips and best practice guidelines for hot swapping a hard drive in your blade server in the event that the drive itself has failed or if you're looking to upgrade your current model.
This guide is based on a HP server but the basics are generally the same on all models.  If you are in any doubt be sure to read the manual first before you start hot swapping a server hard drive!
What does hot swapping mean?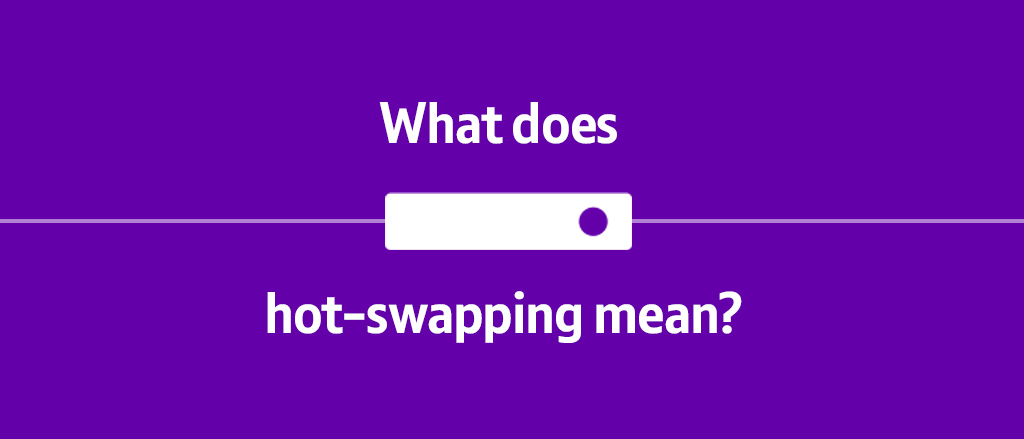 Hot swapping is the term given to the process of replacing a key component of a computer system while it's still running. Essentially you change a specific part without having to switch it or the whole system off. This enables a business to continue utilising the system without experiencing any kind of downtime. Impressive!
This may sound like a relatively strange process given that we are all told to power down devices before making changes; but it is highly effective and when the components involved in hot swapping a hard drive in a blade server are the right ones, it often has no ill-effects whatsoever.
What is a blade server?
While we're talking about blade servers it's best to clear up and confusion over some of the different types of servers. A blade server is essentially a stripped-down version of a traditionally large server.
The reason that it has been stripped back and scaled down is to maximise performance while minimising the amount of space and energy required.
How do I find out if the hard drive is hot swappable?
In order to find out whether your hard drive is hot swappable or not you want to start by checking your drive for purple tabs. These indicate that the drive is in fact hot swappable and it can then be removed without powering down the server. If this is the case and the drives are in a RAID setup, which they should be, then you can start hot swapping your server hard drive.
However, if there are no purple tabs present then we recommend that you power down he server first before you start to remove it.
How do I locate the hard drive?
If you're inside your server and are looking for a particular hard drive that you're looking to upgrade or replace, check the server event logs for any errors. This will tell you exactly which hard drive is in which slot so that you can go directly to it making the whole process as quick and simple as possible.
Having identified the drive in question you should confirm this within the server management software that you have available. This will then mark the drive as having failed on the casing with some kind of indicator (usually a flashing light). Its as easy as that.
Remember to backup the hard drive
As with everything in the tech industry it's important that you backup before you make any changes to the system, especially as hot swapping a hard drive is done without switching the machines off. You should always ensure that there is a backup for the drive just in case anything is corrupted during the process as the last thing you want is to be the one that gets the blame for anything that goes wrong! 
Tread carefully when removing the hard drive
Before you go straight in to remove the drive it's important that you wait for between 10 and 15 seconds for the hard drive spindles to stop spinning. If you just go in and take the drive out of its slot while it's still working then you risk causing damage to the disc. 
How to remove and replace the hard drive
Now comes the important part we've all been waiting for. Before you make any changes to the system be sure that the replacement is either an upgraded model, or that it is at least fully compatible with your server before removing the hard drive.
Once removed you can carefully plug in the replacement, which should be a fairly straightforward process. The most important thing to remember is not to force it – if it doesn't fit then it's probably not right for your server! Once in place it should close and you can click into the purple tab. The sever will then take care of the rest of the process, automatically rebuilding the drive. The lights on the front will indicate that something is going on or you can log into the server management software for detailed information.
Learn more about hot swapping a hard drive in a rack
If you think that you've got the process nailed but want to learn a little more about the process to be absolutely certain, this video from Dell is worth a watch; showing you exactly how to hot swap a hard drive in a rack:
For more information on how to hot swap a hard drive, or for advice on installing or setting up a server, visit  Business Direct, or speak to one of our specialists today – 0870 429 3010.