Market-leading software from Sage

From start-ups to larger organisations, Sage helps make it easier for companies to run their business processes.
From accounts, payroll, HR and CRM, the range of Sage software is designed to meet the needs of business today, whatever their size.
Why Sage
World Class customer service - serving UK customers in UK call centres every day.
Legislatively compliant software - Sage software is up to date with the latest legislation and technology.
HMRC recognised, accredited software - Sage software is recognised by HMRC and the Institute of Chartered Accountants
Easy to use and get started - get your new software up and running in just a few simple steps.
Software that grows with your business - from sole traders to small-medium businesses, Sage are with you all the way.
Finance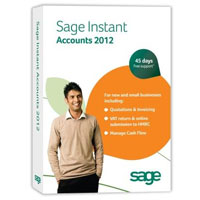 Sage Instant Accounts 2012
Sage Instant Accounts 2012, designed for small to medium sized businesses, makes managing money, customers and suppliers as quick and easy as possible. With this market-leading software you can submit your VAT return online to HM Revenue & Customs and have peace of mind that you are compliant with the latest 2012 VAT legislation.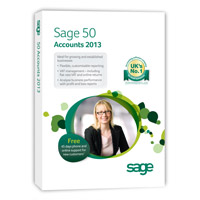 Sage 50 Accounts 2013
Ideal for more complex and growing businesses Sage 50 Accounts 2012 helps manage your finances, VAT, customers, suppliers and sales and purchase orders.
Payroll
Sage Instant Payroll Explore
Run your payroll, produce pay slips and manage your payroll year end for up to 10 employees with no prior experience.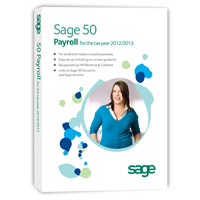 Sage 50 Payroll
Take control of your payroll process and employee information including tax, absence and holidays with software accredited by HM Revenue & Customs. Prepare for the upcoming HMRC legislation; Real Time Information, mandatory from April 2013.
Deals - Great savings available with Sage packages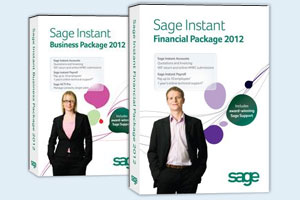 Sage Instant Financial Package includes:
Sage Instant Accounts 2012
Sage Instant Payroll Explore
Sage Business Package includes:
Sage Instant Accounts 2012
Sage Instant Payroll Explore
Sage ACT! Pro 2012