Checking out via PayPal
All about PayPal
You may have noticed that there's more than one way to checkout of the BT Business Direct online store. You can choose to either:
Checkout via the main BT Business Direct checkout process
Checkout via PayPal
Both options fulfil a similar purpose in that you can use any checkout process to pay; to decide where you'd like your order delivered; to decide which delivery service suits you; and to decide which card you'd like to pay with... but there are some differences.
This article is designed to help you specifically understand what PayPal is and how it works.

So what is PayPal?
With PayPal, you can shop online securely and conveniently using your debit or credit card, bank account or PayPal balance - all without sharing your financial details with the seller.

How Does PayPal Work?
PayPal interacts with the BT Business Direct website seamlessly so for customers choosing to pay via PayPal, the experience is very similar to choosing to pay via credit or debit card directly through the BT Business Direct checkout. To checkout via PayPal, simply...
Firstly open a PayPal account if you don't already have one.
Then find something you'd like to purchase from the BT Business Direct website.
Add the item(s) you'd like to buy to your BT Business Direct shopping basket.
When you're ready to check out and complete your purchase, click the 'Checkout with PayPal' button. If you're not already logged in, you will be asked to log in to your BT Business Direct account (or to register if you've never shopped with us before).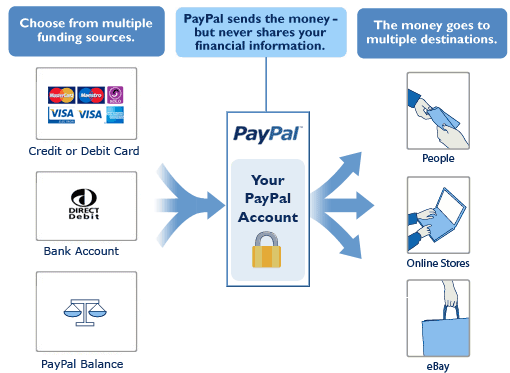 Do I need to log into my BT Business Direct account to Checkout via PayPal?
Yes, you will need to log in to your BT Business Direct account first in order to checkout via PayPal.

Can I amend an order where I've checked out via PayPal?

No, but you could cancel it in its entirety. Any order checked out via PayPal will be shown in your order history as normal so you'll also be able to view, track, or cancel your order via BT Business Direct in the normal way. Whilst you can indeed cancel a PayPal order in its entirety via 'My Account', please note that you cannot amend an order if you checked out via PayPal. If you need to make an amendment, then you will have to cancel your original and then place a new replacement order.

Can I return goods to BT Business Direct if I checked out via PayPal?
Of course! Regardless of the checkout process you choose, the BT Business Direct Returns Policy remains the same. Customers who choose to check out their order via PayPal can still use our handy Online Returns Tool to arrange a return.

Which Credit/Debit cards can I use via PayPal?
Using PayPal gives you the flexibility to make payments via a variety of credit and debit cards, your PayPal balance or even via your bank account. Click here for more information on how PayPal works.


Need more help and advice on using PayPal?
Why not visit the PayPal website which is packed with useful information and advice?